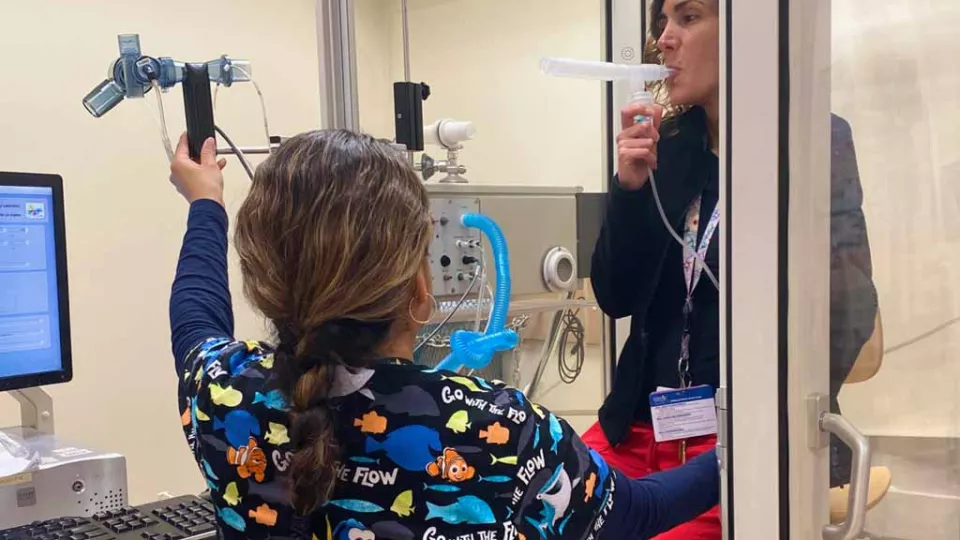 For Physicians and Clinicians
A Plan to Expand Pediatric Pulmonology Care
Children's Hospital Los Angeles receives a $1.5 million grant to develop leaders in the field amid a national shortage.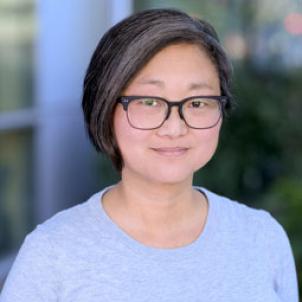 At Children's Hospital Los Angeles, a dozen pediatric pulmonologists provide specialized care for children with pulmonary, respiratory and sleep disorders. But not every institution is so fortunate. In fact, some states in the U.S. have only one pediatric pulmonologist—and some don't have any at all. 
"That's how crazy it is," says Roberta Kato, MD, a pediatric pulmonologist in the Division of Pulmonology and Sleep Medicine at Children's Hospital Los Angeles. "It's a national shortage. Families end up having to fly to centers to get the specialized care their children need."
To help expand the availability of pediatric pulmonology care in the midst of this shortage, Children's Hospital Los Angeles recently received a $1.5 million grant from the U.S. Health Resources and Services Administration (HRSA). The five-year grant is through HRSA's Maternal and Child Health Interdisciplinary Education in Pediatric Pulmonary Centers program, which aims to improve the health of infants, children and adolescents with chronic respiratory and sleep issues.
Children's Hospital Los Angeles is one of only six centers in the nation to receive a HRSA grant for this work.
Under the grant, the team is creating a leadership program to train pediatric pulmonology health care professionals—including fellows, nurse practitioners, respiratory therapists, psychologists, dietitians and social workers—to develop public health skills and help children and youth with pulmonary disease live healthier lives.
The program's first cohort of trainees began in September. "We want to create the leaders who can motivate people to come into the profession and who also can train others in the community to take care of these children with lung disease or breathing problems," says Dr. Kato, who is leading the project at Children's Hospital Los Angeles.
Other goals include:
Expanding telehealth to increase access to pediatric pulmonology services
Creating a nurse practitioner pediatric pulmonology fellowship program
Developing new educational content for families, including virtual reality-based training
Increasing diversity in the pediatric pulmonology workforce
Reaching out to local students and communities to recruit the next generation of providers
"We are excited to have this funding because it allows us the time and space to address these critical issues," Dr. Kato says. "We want to start making advances in these areas and then build on that momentum for the future."