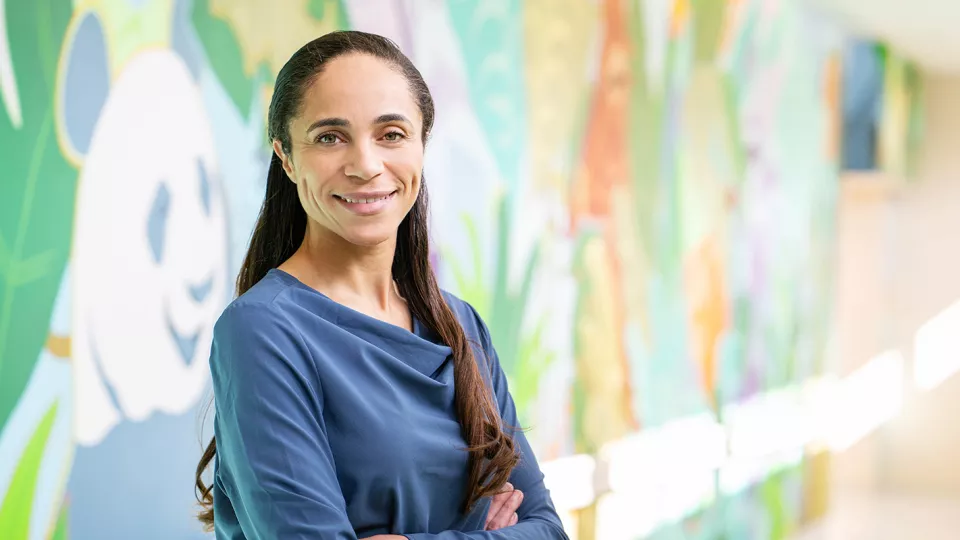 For Physicians and Clinicians
How Is the Pandemic Affecting Young Athletes?
Study aims to understand the impact and design programs to address young athletes' needs.  
Research has long shown that athletes who can't participate in their sport due to injury can be vulnerable to depression and anxiety. So what is happening to young athletes today—now that a pandemic is preventing many of them from taking the field?
Bianca Edison, MD, MS, FAAP, launched a new study this past spring to find the answer to that question.
"Sports are an integral and positive part of many youth and young adult lives. And yet many aspects of sports participation and training have come to a halt or have significantly changed since the COVID-19 pandemic began," says Dr. Edison, a sports medicine physician in the Jackie and Gene Autry Orthopedic Center at Children's Hospital Los Angeles. "Those changes could have potential negative effects on young athletes' physical health, as well as their emotional well-being."
The study's goal is to find out how that loss of sports is influencing youth athletes' identity and their physical, mental and emotional health. In addition, the team is investigating how those effects differ between adolescents and young adults—and whether athletes from minority groups or lower-income families have been disproportionately impacted.
The study is part of The Saban Research Institute of Children's Hospital Los Angeles. In addition, Dr. Edison is collaborating with Katherine Rizzone, MD, MPH, a sports medicine physician at the University of Rochester in Rochester, New York, and Clea Tucker, DPT, Assistant Professor of Kinesiology at California State University Los Angeles.
Using an online survey, the researchers are asking adolescent and collegiate athletes questions about their sports participation during the pandemic, access to training, their emotional response to the pandemic and the impact on their athletic identity. The team has gathered responses from more than 200 athletes so far.
The study will continue through the fall, but researchers have already begun work on a new study, which will test interventions designed to meet the needs uncovered by their research.
"Access to quality education and the ability to play sports should be fundamental rights for all of our youth and young adults," Dr. Edison says. "From this data, we hope to help implement programs to address these issues."