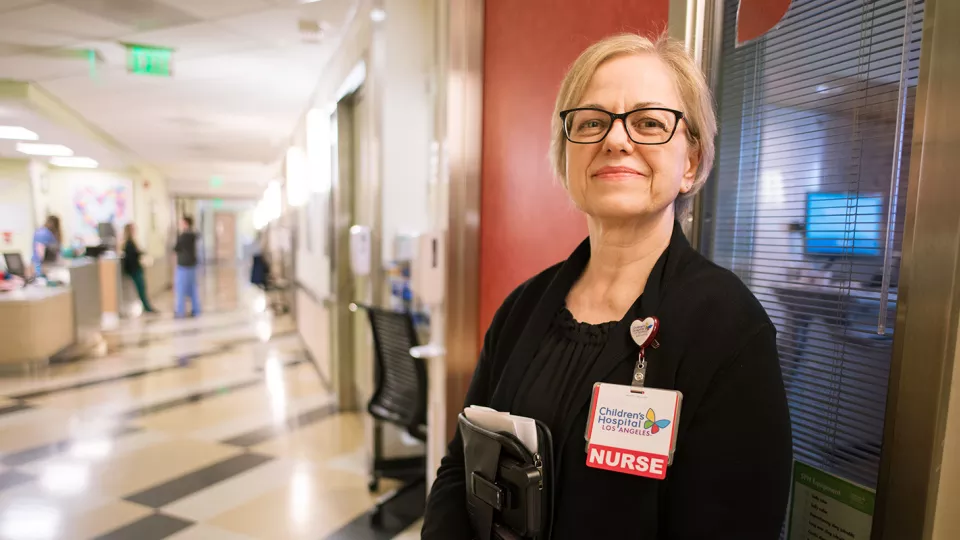 Work That Matters
Monica Horn, RN - Finding Strength, Sharing Strength
Today we celebrate women who tear down walls, face challenges head-on and push boundaries in their field of expertise and beyond. They are mentors, advocates, leaders and healers who work passionately to create hope and build healthier futures. This is Monica Horn, RN.
"Grow through what you go through."
What inspires you?
The strength of pediatric patients who face medical challenges.
Was there an "aha moment" in your career?
I was really sad that we were unable to get a heart transplant for a child and he was deteriorating. As I went on rounds and meant to comfort the mother who was holding and rocking the young child, I could not help but have tears in my eyes in spite of my attempt to support her. She placed one hand on my arm and said, "It's OK. Heaven's not a bad place." Since that time, I remind myself when in similar circumstances to think like that mother did.
What was the most memorable thing a patient family has ever said to you?
In a letter that a patient family had given me, they wrote, "You've been our stabilizing force and security blanket. There are few people in the world as gifted and dedicated as you've been for our family ... We are still in awe of the incomprehensible number of hours you put in on a regular basis … Through its path of doctors, medical questions, fellows, nurses and procedures, we couldn't have asked for a better coordinator."
What hashtag best describes you?
#Believe
Monica Horn, RN, is a Heart Transplant/VAD Coordinator at Children's Hospital Los Angeles. She is often the first link for patient families when a donor heart becomes available. She has been an integral part of CHLA's transplant team for over 30 years.
Find your career at CHLA
Join a hospital where the work you do matters. Visit Jobs.CHLA.org and apply today!