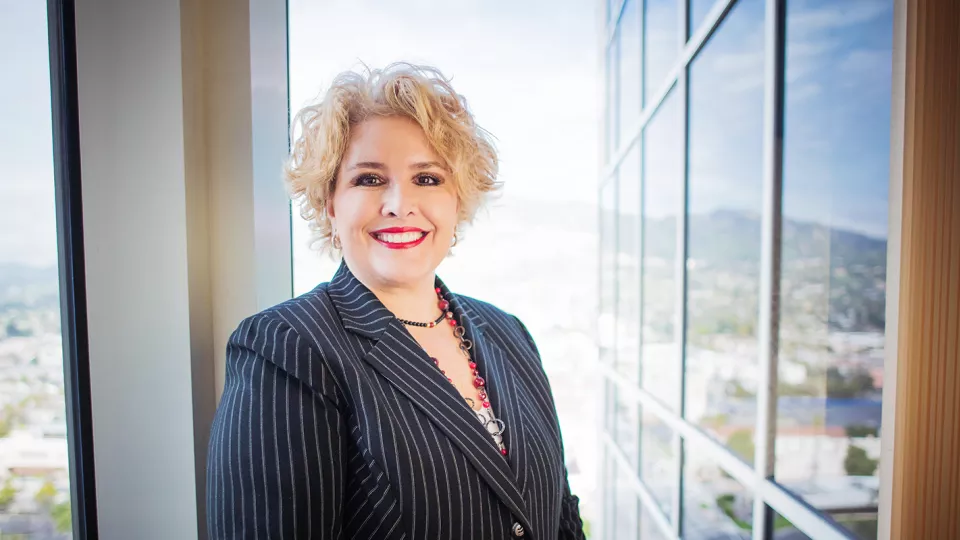 Work That Matters
Jodi Ogden, MBA - Doing Important work
Today we celebrate women who tear down walls, face challenges head-on and push boundaries in their field of expertise and beyond. They are mentors, advocates, leaders and healers who work passionately to create hope and build healthier futures. This is Jodi Ogden, MBA.
"We are not 'sweetie' or 'honey' in the work place. We are women doing important work."
What inspires you?
I'm inspired by our researchers and clinicians. I'm so lucky that I fell into the field of research administration/operations almost 27 years ago. I love working with smart people and I love being able to support those smart people. Research administrators are in the background but the work we do is important to our researchers. Hopefully, we simplify their lives.
Was there a time when you've dealt with challenges related to being a woman in your field? 
Less than six years ago, at another workplace, I was called "sweetie" and "hon" in a meeting. It shocked me so much that I didn't respond and lost complete focus at the meeting. We are not "sweetie" or "honey" in the work place. We are women doing important work.  We can say what's appropriate with kindness but we must "lean in" to those tough conversations. They're not easy but they must be done.
Have you ever had a crisis of confidence?
When I do, I try to fake it 'til I make it. As a woman, I think there are many times I face a crisis of confidence. I try to "think like a man." It works.
What hashtag best describes you?
#BossLady
Jodi Ogden, MBA, is Vice President of Research Operations at Children's Hospital Los Angeles and oversees more than $95 million in research expenditures. She has transformed CHLA's Research Operations team into a value-based, metric-driven, customer service department.
Find your career at CHLA
Join a hospital where the work you do matters. Visit Jobs.CHLA.org and apply today!