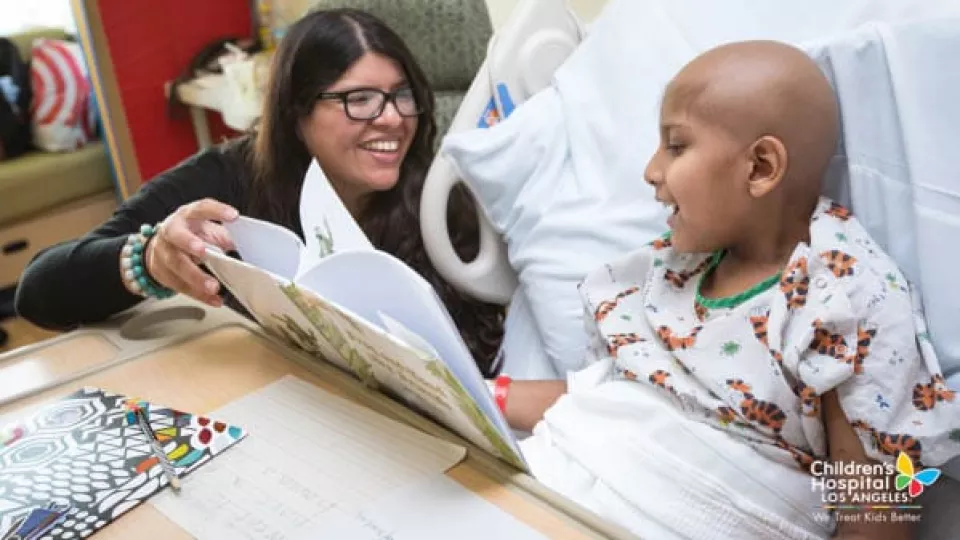 Work That Matters
Healing Homework
"I thought I'd never get the job. However, I applied, was selected and just celebrated 10 years working at CHLA!"
The job mentioned above is not a nurse, a doctor or anything one would typically associate with a hospital setting. In fact, it's another very important role that children with long-term hospital stays really need: a teacher.
Michael Maher, Los Angeles Unified School District (LAUSD) hospital teacher at Children's Hospital Los Angeles, has always wanted to work in a hospital, after a few teaching jobs had led him to work with students with long-term, moderate-to-severe physical and health impairments.
"I noticed that I seemed to get along best with the students identified as 'special ed,'" says Maher. "It nudged me in the direction of working in settings other than the mainstream general education classroom."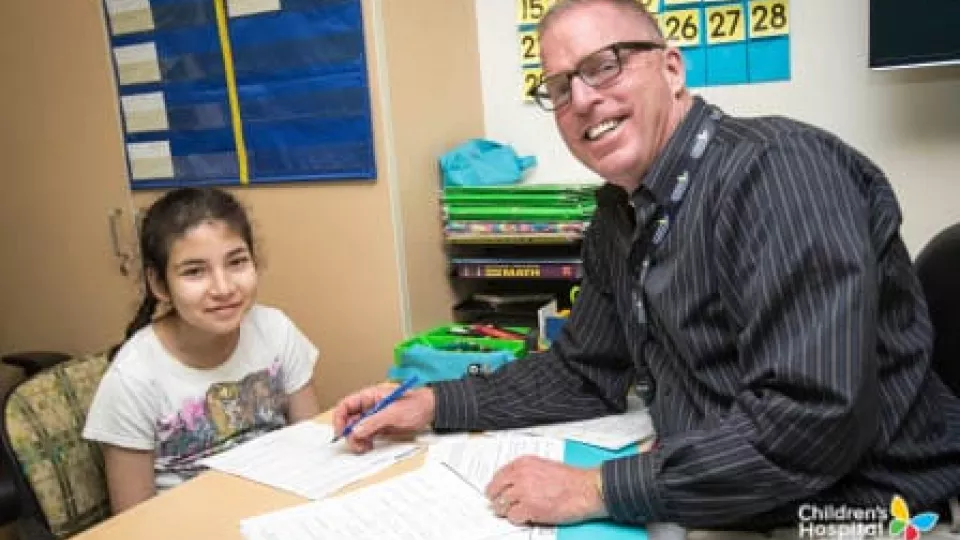 His current setting is the classroom situated in the Rehabilitation Unit at Children's Hospital Los Angeles and is usually attended by three groups of students, with three students per session. Students are usually grouped by age and ability, but sometimes scheduling needs can create what Maher likes to call "happy accidents."
"Here, the older students sometimes serve as mentors to the younger ones, while the younger kids help the older ones laugh," he says.
There are also two additional teachers, Aloi Chung and Bettina Lee, who work bedside with students in the Anderson Pavilion. All teachers are employees of the LAUSD and help students meet their school's requirements. Patients are usually seen five hours per week, an hour a day, with an average enrollment of two to three weeks, and mainly focus on math and English, but occasionally an elective if needed to graduate. All students have daily homework assignments, even on weekends.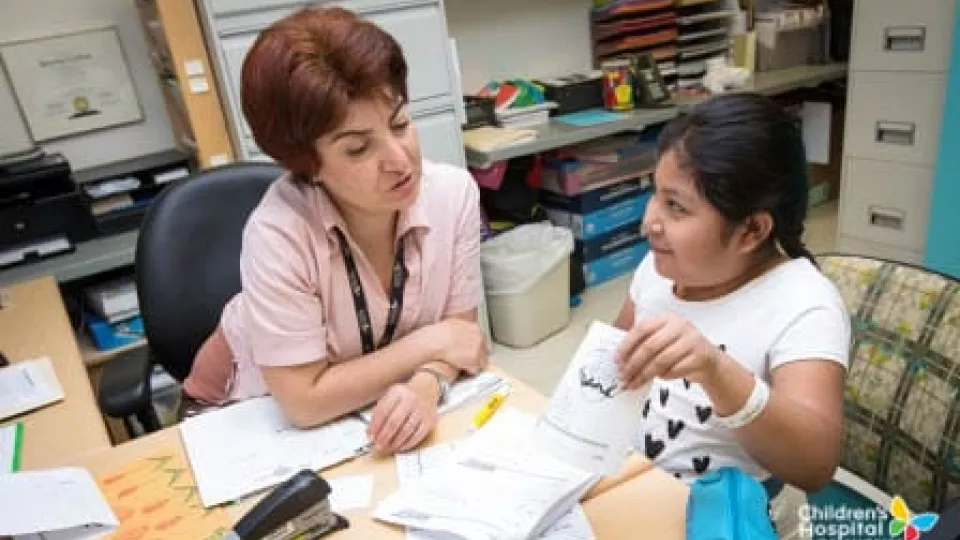 Although in the scheme of things, the time spent together isn't very long, the impact is certainly made on both teacher and student.
"Although the lows can be gut-wrenchingly low, the highs are unbelievably high," Maher says. "Adversity seems to bring out the true inner essence of these kids, helping their spirits burn brightly. When former students come bounding through my classroom door months or years later and I can hardly recognize them for how good they look, it's a reminder to me that miracles happen here. I am truly grateful to have had the opportunity to witness and be a part of these miracles."
To all the teachers at CHLA, you are one of the many key pieces that help our young patients thrive. Thank you for your dedication!