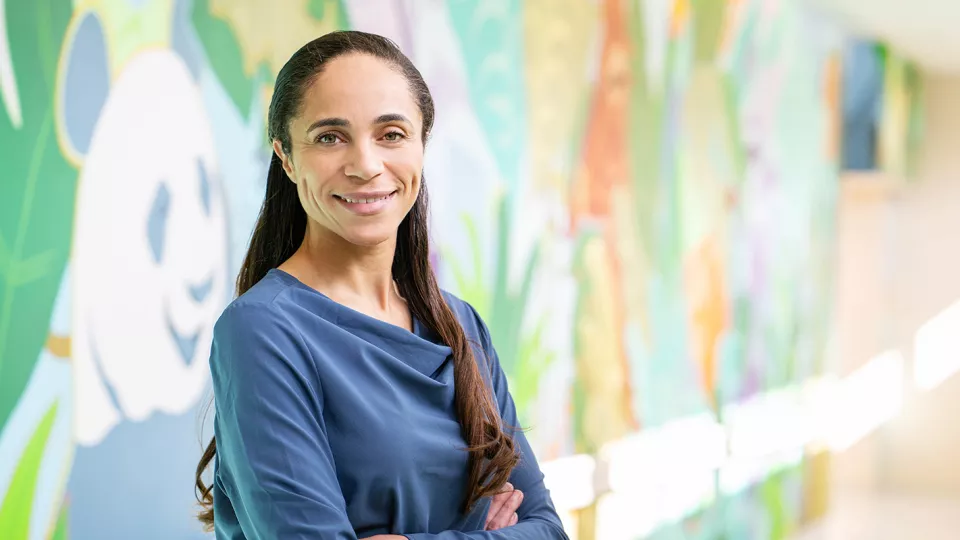 Work That Matters
Bianca Edison, MD - Finding the Best Possible Answer
What inspires you?
Bianca Edison, MD
Finding the Best Possible Answer
We celebrate women who tear down walls, face challenges head-on and push boundaries in their field of expertise and beyond. They are mentors, advocates, leaders and healers who work passionately to create hope and build healthier futures. This is Bianca Edison, MD, MS.
"I realize that there is still work to be done. However, I am encouraged by the awareness and work that is ongoing to improve the landscape for women in medicine."
I am continually inspired by the people I have the honor of knowing and their different stories. From my father who successfully led specially-trained soldiers to protect this country amid a culture of racism and cultural turmoil, to one of my patients who triumphantly recovered from a significant injury and performed stunningly as the main role in a dance production, to my children who see the beauty in the simple aspects of life, I appreciate the opportunity to be privy to these experiences and learn from them.
Was there a time when you've dealt with challenges related to being a woman in your field?
Challenges still exist as a woman in the medical field. When I receive an invitation to a sports medicine conference and see all the speakers and faculty are men, or when a parent's eyes grow wide when I introduce myself as "Dr. Edison," I realize that there is still work to be done.
Was there an "aha moment" in your career?
I once asked my physician mentor a question about a patient and the prognosis for that condition, and he answered, "I do not know." I realized that we as doctors will not always know the answers, and that is acceptable. The medical field is fluid and flexible with many different shades. While sometimes hard, I accept that on occasion I will need to answer with "I don't know yet, but I will try to find the best possible answer right now."
What hashtag best describes you?
#AcceptVulnerabilityToLiveCourageouslyAndResiliently
Bianca Edison, MD, MS, is an Attending Physician in the Jackie and Gene Autry Orthopedic Center at Children's Hospital Los Angeles. Her experience includes orthopedic conditions affecting young children and athletes, such as dance injuries, sports-related concussion, injury prevention and biomechanics.
Find your career at CHLA
Join a hospital where the work you do matters. Visit Jobs.CHLA.org and apply today!