Using Computerized Support to Aid Clinicians in Ventilator Management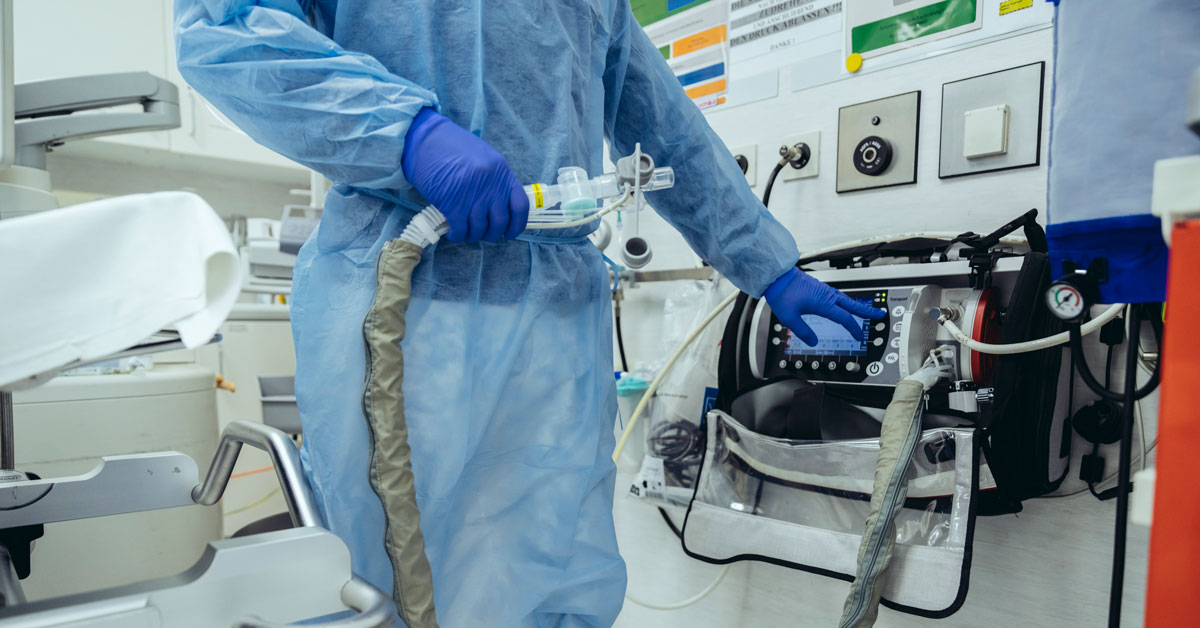 Robinder Khemani, MD, and Christopher Newth, MD, Attending Physicians, Division of Critical Care Medicine
In the most severe cases of COVID-19, patients suffer from acute respiratory distress syndrome (ARDS), which can be fatal. Ventilator management in ARDS is complicated, and randomized trials have demonstrated that failure to provide good lung-protective ventilation results in higher mortality. In this crisis, there will be a shortage of expert intensive care practitioners, and ventilator decisions will be made by providers who may not have extensive experience caring for patients with ARDS. Fortunately, a ventilator support software system is already in use and has been extensively tested at CHLA by Robinder Khemani, MD, Christopher Newth, MD, and colleagues. This system can provide clinicians with much needed support during the current pandemic, as mortality is often due to ARDS.
E-ventilator is a computerized decision support—or CDS—system that helps to manage mechanical ventilators for patients with ARDS. This tool provides explicit recommendations on how to change a ventilator to protect the lungs from injury, by implementing evidence-based protocols that have been validated in adults with ARDS. Clinical data from the ventilator, patient monitor, and intermittent laboratory analysis (blood gasses) are entered into the web-based application by the health care provider, who subsequently receives a series of explicit recommendations about how to change parameters on the ventilator. The provider then decides whether or not to implement the recommended changes. The CDS system has been adapted to accommodate multiple different modes of ventilation, including those most commonly used in children. The system is also part of an ongoing clinical trial funded by the National Heart, Lung and Blood Institute. This tool will provide practitioners with explicit instructions from moment to moment about how to change the ventilator for an individual patient, to best comply with evidence-based standards. It is broadly applicable to both adults and children with ARDS and COVID-19.
Dr. Khemani and Dr. Newth have initiated industry partnerships to make E-ventilator available broadly to institutions across the United States during the COVID-19 pandemic.