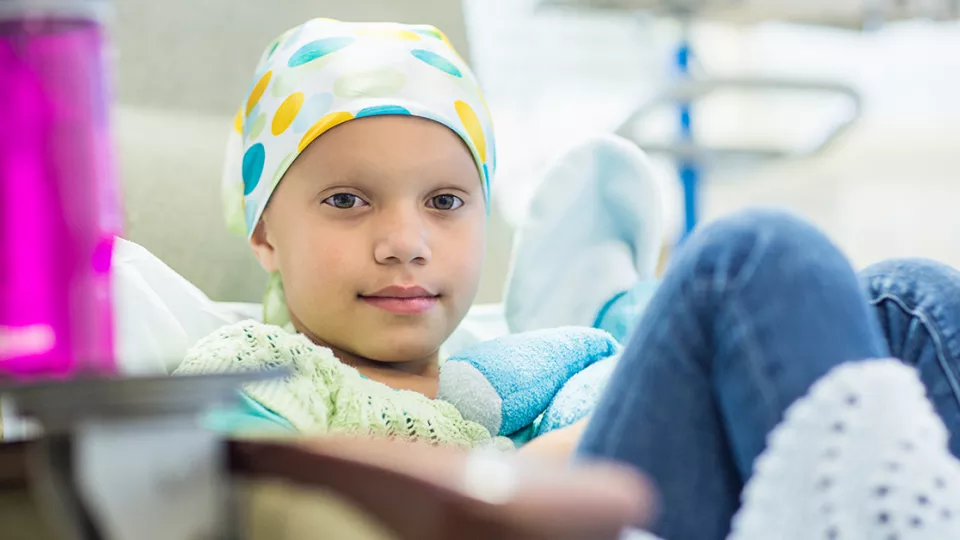 Research and Breakthroughs
Want to Know How New Cancer Treatments Affect Children? Ask Them
Providing the most thorough assessment to-date, a new study highlights the symptom reporting discrepancies between children, their doctors and their caregivers during cancer treatment.
Of the 40,000 children receiving cancer treatment annually, more than 60% take part in clinical trials. Research teams, regulatory agencies and patients rely on adverse event reports completed by doctors to determine a treatment's safety.
In a recent study conducted at Children's Hospital Los Angeles and eight other children's hospitals, investigators found that patients receiving experimental cancer treatments, their caregivers and their doctors all report side effects differently. Doctors often underestimate or miss a child's symptoms, while caregivers tend to overestimate symptoms.
To avoid under or over reporting of symptoms and getting a valid assessment of a new treatment's side effects, who should investigators consult? "Children best identify and remember their own symptoms," said David R, Freyer, DO, MS, a blood and cancer doctor and director of the Survivorship and Supportive Care Program at CHLA. Dr. Freyer is lead author of the study, recently published in the Journal of Clinical Oncology.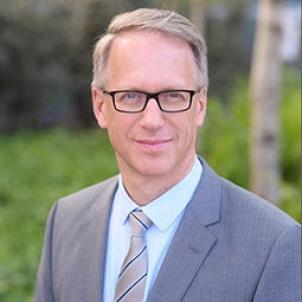 Doctors underestimate side effects of cancer treatment
Dr. Freyer and the study team found significant discrepancies between doctor and caregiver symptom reports compared to the child's self-report. Agreement between child and doctor reports on 15 symptoms commonly experienced by children during cancer treatment was only poor to fair. Most children reported more symptoms and some children reported higher severity of symptoms than their doctors reported. On average, children reported twice as many symptoms as their doctors did.
This discrepancy applied to all symptoms, but doctor reporting was particularly low for fatigue, depression, anxiety and insomnia. These symptoms are difficult to observe during an office visit. Doctors also frequently missed symptoms that indicate the need to change therapies, such as an inflamed gut (mucositis) and vomiting.
Reports from parents or guardians tended to overestimate some symptoms, such as nausea, fatigue, pain and anxiety. Caregiver reports more closely resembled the child's answers, showing fair-to-good agreement. 
"Our findings show that child self-reports should complement doctor adverse event reporting whenever possible," says Dr. Freyer.
Incorporating the child's voice into adverse event reports
During every cancer clinical trial, doctors report symptoms patients experience using the National Cancer Institute's (NCI) Common Terminology Criteria for Adverse Events (CTCAE). The CTCAE assesses any harmful side effects of cancer treatment. The NCI recently created a version of the measure that adults with cancer complete themselves, capturing the patient's experience directly. However, cancer trials for children do not use similar direct reporting measures. Until now, there has been no version of the CTCAE adapted for children.
In preparation for this study, the research team developed and validated a version of the CTCAE for children and their caregivers to complete. The measure captures both physical and mental health symptom side effects of cancer treatment, ranking their severity on a scale of 0 to 3.
Routine cancer treatment side effect reports
Dr. Freyer and the study team have provided a deeper understanding of how children, their doctors and their caregivers perceive cancer treatment side effects. The benefit of child self-reports likely goes beyond informing clinical trial toxicity assessments to improving clinical care.
Research shows that using direct symptom reporting from adult cancer patients improves toxicity assessment. According to the study findings, a more complete and accurate knowledge of patient symptoms could help clinicians better understand the patient experience and improve care.
"We hope that future pediatric cancer clinical trials will incorporate direct child reporting using our measure or something similar," says Dr. Freyer. "More accurate reporting will limit new treatment toxicity and help children and families decide which of two similar treatments is better tolerated."
Learn more about how Children's Hospital Los Angeles provides clinical services and research aimed at improving quality of life for children and young adults dealing with cancer.