Administrative Fellowship
About the Fellowship
The Administrative Fellowship at CHLA provides a broad range of healthcare administration experiences over the course of the 12-month program. The Fellow participates in and leads prioritized and challenging enterprise initiatives, an approach intended to help the Fellow develop marketable project management, analytical, leadership and interpersonal skills. Understanding the importance of professional mentorship, the Fellow meets regularly with executive and enterprise-wide leadership. Ultimately, through visible, tangible project work and network development, the Fellowship aims to identify promising candidates for future leadership positions within CHLA.
Learn More
The Fellow reports directly to the President and Chief Executive Officer of CHLA and is supported by the Chief of Staff to the President and CEO who serves as the Fellowship Program Director. The Fellowship offers a rotation-based experience with projects geared towards the Fellow's areas of interest and the needs of the enterprise. Each rotation has an executive sponsor who will help define projects, create goals, and obtain results over a two-to-three-month period. This structure aims to provide a well-rounded understanding of organizational settings distinct in their challenges and function within CHLA.
Department rotations may include:
Accounting
Ambulatory Operations
Clinical Operations
Clinical Service Lines
Community Affairs
Compliance
Decision Support Services
Education Administration
Facilities Management
Finance
Foundation & Philanthropy
Government Relations
Health System Development
Human Resources
Information Systems
Innovation Studio
Marketing & Communications
Quality & Patient Safety
Research Administration
Revenue Cycle Management
Strategic Services
Supply Chain Management
Understanding the importance of professional mentorship, the Fellow meets regularly with executive and enterprise-wide leadership. Additionally, the Fellow has the opportunity to shadow key leaders of the organization and attend high level executive leadership meetings. The Fellow experiences different managerial and leadership styles to develop an understanding of their own personal style.
The Fellowship is a full-time, salaried position from July 2021 through June 2022. The compensation and benefits package is market-competitive. Vacation and sick leave accrue as a normal full-time employee.
Bachelor's Degree
Applicants must have received or be expected to receive an MHA, MPH, MBA or similar master's degree in a related field of study from an accredited graduate program between July 1, 2020 and June 30, 2021
Prior healthcare experience is preferred but is not required
Ability to communicate professionally, effectively and tactfully in verbal and written communications
Proficiency in Microsoft Word, Excel, and PowerPoint
Ability to maintain confidentiality of sensitive information
Must have strong follow-through, initiative, and the ability to work independently
Jennifer Bae, MPH
2020 – 2021 Fellowship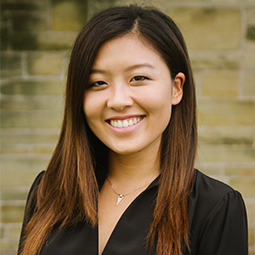 Jennifer graduated from Yale School of Public Health in the Health Care Management program in 2020. In 2016, she graduated from University of California, San Diego with Bachelor's in Communication and Sociology: Science and Medicine, and minor in Business. She started her career by being recruited in a national retailer's leadership training program, working closely with senior management to improve operations. During graduate school, Jennifer volunteered her time as HAVEN Free Clinic's Director of Faculty and Community Relations. In that role, she recruited and onboarded 12 physicians/ providers from the School of Medicine and Yale New Haven Hospital to volunteer their times as the clinic's attending physicians, doubling the number of attendings in the clinic. For her graduate summer internship, she worked at the Adult Pulmonary Clinic and Pulmonary Function Lab at Vanderbilt University Medical Center (VUMC). There, she assessed and performed critical analysis of multiple sub-specialty programs within Cystic Fibrosis Clinic to improve throughput and enhance quality of care by providing organizational improvements and diagnosing pain points.
Danielle Soto, MHA
2020 – 2021 Fellowship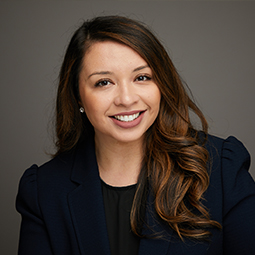 Danielle Soto graduated with a Master's in Health Administration from the Milken Institute School of Public Health at the George Washington University in 2020. In 2013, she graduated with a Master of Arts in Curriculum and Instruction and Multiple Subject Teaching Credential from the University of the Pacific. She earned a Bachelor's in Public Health Policy and minor in Educational Studies from the University of California, Irvine in 2012. Prior to graduate school, Danielle taught elementary school in Huntington Park, California and Memphis, Tennessee for six years. Danielle was a Strategy and Communications intern at Kaiser Permanente of the Mid-Atlantic States Medical Group while attending graduate school. During her internship, she worked on various projects to support the region's weight management and memory care programs.
Yael Kessler, RN CPN CCRN MPH
2019 – 2020 Fellowship
Yael is currently an Innovation Consultant with the CHLA Innovation Studio. She is developing innovative virtual care models and building KidsX, the first-of-its-kind, national accelerator focused on pediatric digital health.
BSN, University of Pennsylvania
MPH, Health Policy and Management, UCLA Fielding School of Public Health
Prior work experience: PICU RN at Cedars-Sinai Medical Center; CVICU RN at Children's Hospital Orange County; PICU RN on the Mercy Ship, Benin Africa; Transplant RN at Mount Sinai Hospital, NYC
Lisa Rosati, MBA
2019 – 2020 Fellowship
Lisa is currently a Quality Coordinator with the Patient Safety Team at CHLA where she works leading the enterprise towards the goals of High Reliability and Zero Harm.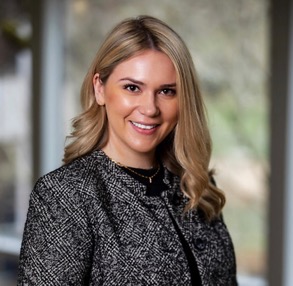 BA, Economics, University of Washington; minor in Global Health
MBA, Vanderbilt University
Graduate internship/residency: Monroe Carell Jr. Children's Hospital at Vanderbilt in the Transformation & Process Integration – projects included rollout of a family awareness program to decrease Hospital Acquired Conditions (HAC) and a house-wide throughput initiative to improve access and hospital experience
Prior work experience: Revenue Cycle Consultant with Triage Consulting Group
Mina Noohi Mirshafiee, MPH
2018 – 2019 Fellowship
Mina is currently an Organizational Effectiveness Consultant at CHLA in a unique role that bridges the Department of Human Resources and the Office of Diversity, Equity and Inclusion.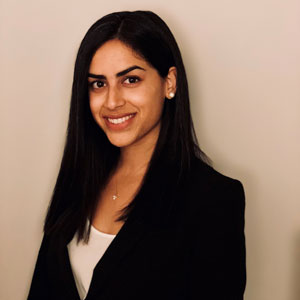 BA, Public Health Policy, University of California, Irvine; minor in Educational Studies
MPH, Healthcare Management, School of Public Health, Boston University
Graduate internship/residency: Massachusetts General Physician's Organization – projects included MGPO Physician Survey, Employee Medication Takeback Day, and assessing time spent on medication refills and renewals on the IMMERSE team
Victoria Ng, MHA
2017 – 2018 Fellowship
After completing the CHLA Administrative Fellowship, Victoria was an Innovation Consultant with CHLA's Center for Innovation. Victoria is currently a Senior Advisor at CareMore Health, scaling digital health programs to serve high-risk Medicare and Medicaid patients.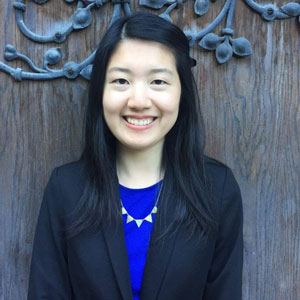 BA, Biological Basis of Behavior, University of Pennsylvania; minor in Health Services Management
MHA, Health Policy & Management, Mailman School of Public Health, Columbia University
Graduate internship/residency: University of Chicago Medicine – projects included cancer center strategy and operational excellence projects
Prior work experience: DSRIP project management at Mount Sinai Health System; Research Fellows, Urban Institute (Washington, D.C.)
Emma White, MPH
2017 – 2018 Fellowship
Emma is currently a Project Manager with the Department of Surgery at CHLA.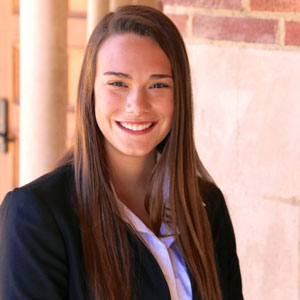 BA, Health and Societies, University of Pennsylvania; minor in Bioethics
MPH, Management, Fielding School of Public Health, University of California Los Angeles
Graduate internship/residency: Children's Hospital Los Angeles – projects included Enterprise Strategic Plan, CHLA vision statement and Neurological Institute Strategic Plan.
Nahal Sabrkhani, MPH
2016 – 2017 Fellowship
After completing the CHLA Administrative Fellowship, Nahal was a Project Manager with Health System Development and Integration at CHLA. She is currently a healthcare consultant with Deloitte. She is an active member of the UCLA Health Policy and Management Alumni Association.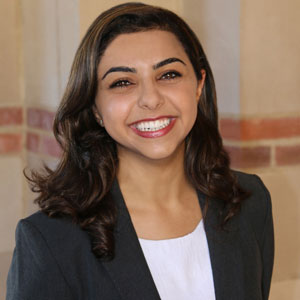 BS, Psychobiology, University of California Los Angeles
MPH, Health Policy and Management, Fielding School of Public Health, University of California Los Angeles
Graduate internship/residency: Los Angeles County Department of Health Services at the Martin Luther King, Jr. Medical Center
Leticia Valadez, MBA
Jan. 2015 – Dec. 2015 Fellowship
Leticia is currently the Division Administrator for Plastic Surgery and Dentistry in the Department of Surgery at CHLA. In this role she leads business planning, financial management and practice management in partnership with two Division Chiefs. Leticia is President-Elect for the Southern California Chapter of the Association of Latino Healthcare Executives. She is also an active member of the American College of Healthcare Executives and the Junior League of Los Angeles.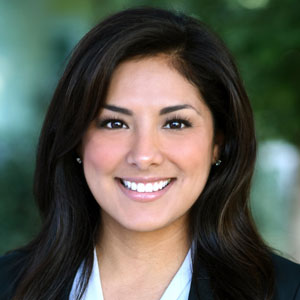 BBA, Business Administration, Loyola Marymount University
MBA, Graziado School of Business and Management, Pepperdine University
Prior work experience: Quadel Consulting & Training; Long Beach City College; Children's Hospital Los Angeles
CHLA Administrative Fellowship FAQs
Q: Why is CHLA recruiting now for a start date in July – isn't it early?
A: CHLA is a member of the National Council on Administrative Fellowships (NCAF), an organization that is working to improve early-career development opportunities for next-generation healthcare leaders. As a member of NCAF, CHLA is participating in NCAF's centralized fellowship application process. Members agree to adhere to a standard application as well as timelines for interviews and employment offers. For the fellowship year starting in July 2021, participating fellowship programs agree to a uniform application deadline of October 1, 2020. For more information, please visit the NCAF website and review the 2020 NCAF Code of Good Practice.
Q: How do I know if my application is "complete?" Does my application need to be "verified" to be considered?
A: You can check your application status in National Administrative Fellowship Centralized Application Service (NAFCAS). The table below, provided by NCAF, defines each Application Status. CHLA requires an application to be "complete" for consideration; "verified" status is not required for review, but will be required prior to hire.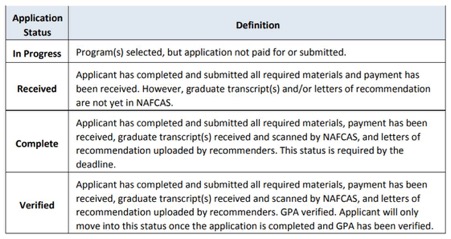 Q: How is the Fellowship different from an internship or residency?
A: Interns and residents are typically graduate students who undertake an internship or residency as part of the practical experience towards earning a degree, and are sponsored by a department or division to learn and provide support within that area for variable lengths of time. Fellows have received their graduate degrees, are full-time employees of CHLA for a full fiscal year, and rotate in departments throughout the enterprise.
Q: Is there an application fee? If so, can it be waived?
A: CHLA participates in the NCAF/NAFCAS centralized application process, which charges a fee to apply. For more information on fees, contact NCAF/NAFCAS directly.
Q: Is prior healthcare experience required?
A: Prior healthcare experience is preferred but is not required.
Q: May internal candidates apply for the Fellowship?
A: Yes! CHLA encourages internal candidates and current interns/residents to apply for the Fellowship.
Q: How many Fellows are selected each year?
A: CHLA's program currently accommodates up to two Fellows per fiscal year.
Q: Do you need work experience to be considered?
A: No, prior work experience is not required. Although some fellows have had more substantial work experience, this program is designed for early careerists seeking to advance their understanding of hospital administration. We welcome applications from all qualified candidates.
How to Apply
The CHLA Administrative Fellowship program offers a tremendous opportunity for demanding, relevant professional development.
We recommend submitting the following materials as a PDF to avoid formatting issues.
Qualified applicants should submit:
Personal statement (maximum of two double-spaced pages) addressing:

Your interest and qualifications for the position, and
What you hope to gain and achieve from the fellowship.

Resume
Official graduate school transcript (transcripts should be sent directly from your registrar's office to NAFCAS)
Unofficial undergraduate transcript (upload this directly - official transcripts are not required)
Three (3) letters of recommendation

One (1) ACADEMIC
One (1) PROFESSIONAL, and
One (1) OTHER (academic, professional, or letter from your program director)
Application materials must be submitted through NAFCAS (http://nafcas.liaisoncas.com). Incomplete applications will not be considered.