Administrative Fellowship
About the Fellowship
The Administrative Fellowship at CHLA provides a broad range of healthcare administration experiences over the course of the 12-month program. The Fellow participates in and leads prioritized and challenging enterprise initiatives, an approach intended to help the Fellow develop marketable project management, analytical, leadership and interpersonal skills. Understanding the importance of professional mentorship, the Fellow meets regularly with executive and enterprise-wide leadership. Ultimately, through visible, tangible project work and network development, the Fellowship aims to identify promising candidates for future leadership positions within CHLA.
Learn More About the Training Program
The Fellowship offers a rotation-based experience with projects geared towards the Fellow's areas of interest and the needs of the enterprise. The Fellow reports directly to the President and Chief Executive Officer of CHLA and is supported by the Fellowship Program Director. Each rotation has an executive sponsor who helps define projects, create goals, and obtain results over a two- to three-month period. This structure aims to provide a well-rounded understanding of organizational settings distinct in their challenges and function within CHLA.
Potential department rotations may include:
Accounting
Ambulatory Operations
Clinical Operations
Compliance
Decision Support Services
Education Administration
Facilities Management
Finance
Fundraising
Health System Development
Human Resources
Information Systems
Marketing and Communications
Medical Group Operations
Quality and Safety
Research Administration
Revenue Cycle Management
Strategy
Supply Chain Management
Throughout the Fellowship, the Fellow has the opportunity to shadow key leaders of the organization and attend high-level executive leadership meetings. The Fellow experiences different managerial and leadership styles to develop an understanding of his or her own personal style.
The Fellowship is a full-time salaried position beginning in July, with flexibility for exact start date. The compensation and benefits package will be competitive, including extending benefits to dependents. Vacation and sick leave will accrue as a normal full-time employee.
Bachelor's Degree
Applicants must have received or be expected to receive an MHA, MPH, MBA or similar master's degree in a related field of study from an accredited graduate program between May 1, 2018 and June 30, 2019.
Applicants with relevant hospital, consulting, and managed care experience will be given preference
Ability to communicate effectively and tactfully both verbally and in writing
Proficiency in Microsoft Word, Excel, and PowerPoint
Ability to maintain confidentiality of sensitive information
Must have strong follow-through, initiative, and the ability to work independently
Victoria Ng, MHA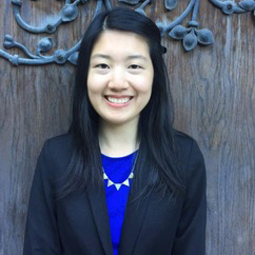 Victoria Ng graduated from Columbia University Mailman School of Public Health with a Master of Health Administration in 2017. She earned a Bachelor's degree in Biological Basis of Behavior from the University of Pennsylvania in 2015. Victoria completed her summer graduate internship at the University of Chicago Medicine, where she worked on cancer center strategy and operational excellence projects. Her previous work experience also includes DSRIP project management, health policy, and clinical research.
Emma White, MPH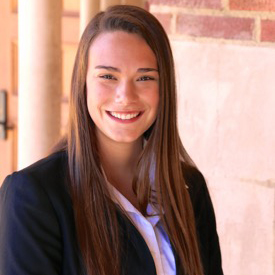 Emma White graduated from the UCLA Fielding School of Public Health with a Masters in Public Health in Health Policy and Management in 2017. She earned her Bachelor's degree in Health and Societies, with a minor in Bioethics, from the University of Pennsylvania in 2015. While in graduate school Emma interned with the Strategy team at Children's Hospital Los Angeles where she worked on multiple projects including the Enterprise Strategic Plan, the creation of the CHLA vision statement and the Neurological Institute Strategic Plan.
How to Apply
The CHLA Administrative Fellowship program offers a tremendous opportunity for demanding, relevant professional development.
Submission of an application on the National Administrative Fellowship Centralized Application System (NAFCAS) is required. All components of the application must be received no later than October 1, 2018. The uniform NAFCAS initial offer date is on November 12, 2018.
To apply, qualified individuals should compile the following materials:
Personal Statement (maximum of two double-spaced pages) addressing (a) your interest and qualifications for the position and (b) what you hope to gain and achieve from the fellowship
Resume
Official graduate school transcript
Three letters of recommendation: (1) Academic, (1) Professional, and (1) Other (Academic, professional, or letter from your program director)
The application materials must be submitted on http://nafcas.liaisoncas.com.