Deborah (Deb) Braidic, MABC
Vice President of Special Projects and Chief Strategic Communications Officer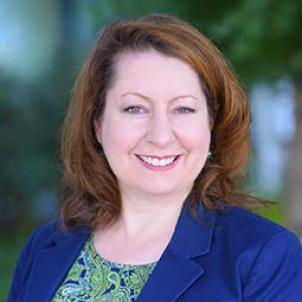 Deb Braidic, MABC, is Vice President of Special Projects and Chief Strategic Communications Officer at Children's Hospital Los Angeles. In this role, Braidic works with the hospital's executive leaders to support efficient decision-making and communication flow to leadership forums. She leads all communication efforts involving the President and Chief Executive Officer, as well as strategic communication efforts that span across the enterprise or a significant time span
Braidic has supported a wide array of communications efforts for CHLA. During the pandemic alone, she supported a steady cadence of communication from the Hospital Command Center to preserve the integrity of CHLA's healing environment, promoted CHLA as a resource for families through the "Your Child's Health Is Essential" campaign, worked with the Los Angeles County Department of Public Health to spearhead CHLA's visibility for the treatment of MIS-C and navigated a diverse set of sensitive public relations efforts.
Braidic came to CHLA in 2005 as a team member in the Foundation Department, moved to the Information Services Department to champion the relaunch of CHLA's corporate website and the institution's first social media channels, and held several roles in the Marketing and Communications Department. Most recently, she served as the hospital's Chief Marketing and Communications Officer and unified the organization's advertising, sponsorship and communications efforts. In doing so, she reduced marketing spend while advancing preference for CHLA with a targeted marketing approach and realignment of strategic sponsorship dollars. Braidic has received multiple industry awards, including a national Award of Excellence for Crisis Communications and a PR Team of the Year award from the Los Angeles Chapter of the Public Relations Society of America.
Prior to coming to CHLA, Braidic held roles in the industries of travel, relocation, construction and emergency communications. She holds a master's degree in Business Communications and a bachelor's degree in English Literature. She is a graduate of the University of Texas, an alum of the CHLA-USC Health Leadership Academy and a recent Morris and Mary Press Humanism Award nominee.