Santa Monica Outpatient Center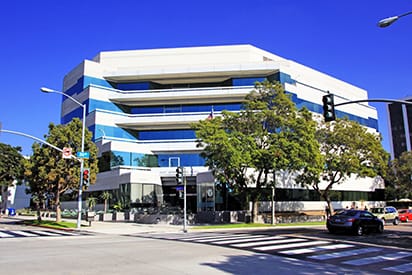 Great News Santa Monica!
L.A.'s best health care for kids is in your backyard.
The same expert physicians caring for children at the nationally renowned Children's Hospital Los Angeles are now seeing patients in its new outpatient center in Santa Monica.
Children's Hospital Los Angeles - Santa Monica offers families convenient access to a wide variety of pediatric specialists for initial evaluation and follow-up care.
Santa Monica Location Map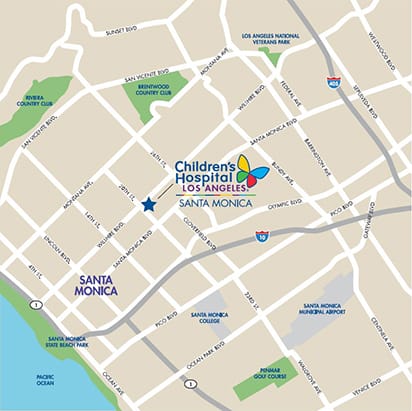 Parking
Underground parking is available on site. Fees will vary depending on the duration of your visit 
View Parking information
Access to Pediatric Care Specialists
Having access to pediatric specialty care close to home means several things for the health of your child:
The care provided is age-appropriate. Developmental milestones of childhood are considered as an integral part of the plan for care.
The goal of pediatric specialists is to provide family-centered care, meaning parents are an integral part of the health care team.
The care environment is tailored to make children feel safe and protected.
Clinical Specialty Care Services
Specialists from the following areas will be available in our Santa Monica location:
Endocrinology
Gastroenterology
General Pediatric Surgery
Hematology and Oncology
Medical Genetics
Neurology
Orthopaedics
Plastic and Maxillofacial Surgery
Urology