Youth HIV Testing and Prevention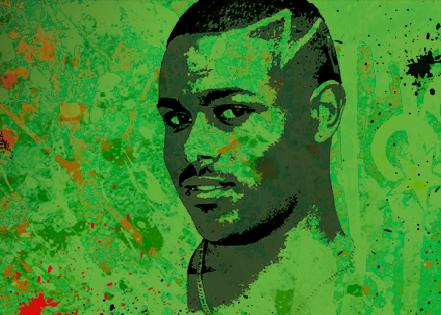 Youth HIV Testing and Prevention
The Risk Reduction Program at Children's Hospital Los Angeles is the only dedicated, youth-specific, multidiscliplinary HIV care and prevention service provider in L.A. County. We provide state-of-the-art comprehensive health and psychological treatment for youth through age 24.
The Youth HIV Testing Collaborative is a project of Children's Hospital Los Angeles – Division of Adolescent Medicine, REACH LA and Christopher Wahl Youth Center (CWYC) to expand free HIV rapid testing and counseling (HCT) services to youth at very high risk of HIV infection in Los Angeles County.
While services are not denied to persons of any age, our services are designed specifically for youth ages 13-24.
Who We See
Youth ages 13-24
Young gay men
Young lesbian women
Young bisexual men or women
Transgender youth
HIV Support Services We Provide
The program offers multiple services for youth aimed at addressing HIV and supporting youth leadership development including HIV Testing, Trannyrockstar (an evidenced- based intervention designed to engage youth in influencing positive social norms) and partnerships with projects designed to engage youth in leadership development training opportunities.
HIV testing
Primary health care
HIV/AIDS medical outpatient provider services
Case management
Mental health and substance abuse treatment
Psychiatry
Nutritional services
Secondary prevention
Access to clinical trials
Capacity-building assistance
HIV Testing
Getting Busy? If you are, you need to get tested. It's confidential, free and painless.
Confidential Testing
Only you and your doctor know the results. However, some states require doctors to report positive results to the health department so they can keep track of how the epidemic is spreading. Sometimes, this is done with names or coded numbers.
Anonymous Testing
You don't have to give your name, but are assigned a number for collecting your results. If you don't come back, there will be no way to contact you. Children's Hospital Los Angeles and its partner agencies do not provide anonymous testing. You can ask for anonymous testing, but it isn't available in every state.
FAQs About HIV Testing
Why should I get tested?
Young people who are having sex are at a greater risk of getting HIV than they think. In the US, two young people every hour contract HIV. It is estimated that 100,000 American youth have HIV and most don't even know it. If your test reveals that you do have HIV, you can begin treatment that can help you live a long and healthy life. If your test shows that you are HIV negative, you will learn ways to stay negative from your testing counselor. Either way, you win by taking the test!
What is the test like? Does it hurt?
The HIV test is conducted through a finger stick/finger puncture which is relatively painless and uses only a drop of blood. However, if you prefer not to have a finger stick test, there is another test where the antibody test can also be conducted by rubbing a sponge-like swab around your gums to collect oral fluid.
How long does it take to have the test and get the results back?
Generally it takes 20-40 minutes to speak with a testing counselor and take an HIV test. Depending on the results of the rapid test, it may be necessary to take a blood sample and it can take up to a week to receive those results.
Can I get AIDS from taking the test?
No. There is absolutely no danger of you getting AIDS from taking an HIV test.
How much does the test cost?
Testing at all three sites is absolutely FREE.
If I'm under 18, do I have to have my parents' permission to take the test?
If you are 13 years and older, you can take a confidential HIV test without having a parent's permission.
HIV Testing Bill of Rights
It's normal to be nervous when going for a HIV test. You're finding out if you have a serious illness and you're talking about sex to someone older than you, who you probably don't know. HIV testing counselors can help because they know a lot about sexual health. And besides, they've heart it all before!
When making an appointment with a testing site, ask if they regularly treat teens to be sure the services are youth-friendly.
And remember, you have the right to:
Be treated respectfully and professionally
Learn your status confidentially
Get a clear explanation of any tests, results, diagnosis or medications prescribed
Ask the doctor to write things down, since you may be getting a lot of information at once
Ask questions about anything that is on your mind, either during your visit or afterwards
It's important to be totally honest and accurate with filling out forms and speaking with health professionals about your health, including all possible risks of exposure to HIV. It may seem like prying, but no one is judging you. They need honest information to give you good advice. So be open – you'll be glad you were.
Project Funding
This project is supported by funds received from the Los Angeles County-Department of Public Health, Division of HIV and STD Programs (DHSP) and Centers for Disease Control and Prevention.