Working at the Stem Cell Core
All investigators at the Stem Cell Core must meet general and lab safety requirements.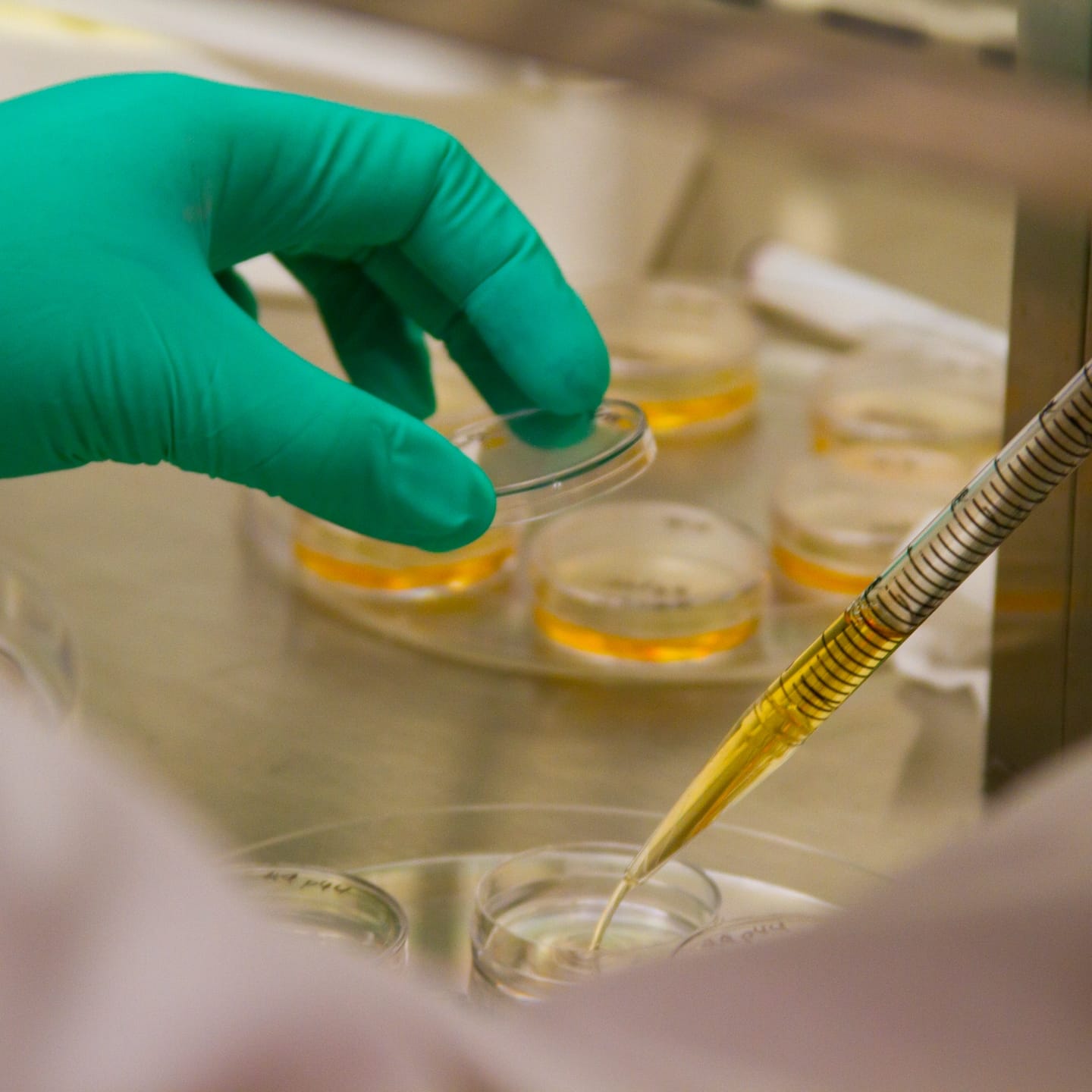 Please read and understand the following: 
Acknowledging the Core
Clients receiving services from the Children's Hospital Los Angeles Stem Cell Core are required to acknowledge the facility according to the posted instructions on the Acknowledging the Core web page. The following text is provided for use in publications:
This work was supported by the Children's Hospital Los Angeles Stem Cell Core Facility. The Stem Cell Core is a CIRM funded shared laboratory.
Please inform the Core manager, Laura-Marie Nucho, when you have been published.
General Requirements
All investigators must have up-to-date lab safety and biohazardous material training and permission from their PI.
Cell Culture
All investigators must have prior cell culture experience and up to date blood borne pathogen training in order to work with living cells. We also recommend individuals working with human cells undergo vaccination for Hepatitis B.
Working with Human Pluripotent Stem Cells
All research involving human pluripotent stem cells (including human embryos, human embryonic stem cells and human induced pluripotent stem cells) must be reviewed and approved by the Children's Hospital Los Angeles Stem Cell Research Oversight (SCRO) Committee. Investigators working with human embryonic stem cells will be also be required to sign an Material Transfer Agreement (MTA) termed a simple letter agreement (SLA) from WiCell before receiving cells. MTA's are required for each cell line used and must be updated annually
Please contact Maritess Coronel for information on SCRO policies and procedure for submitting a protocol application.
Regulatory Requirements and Transfer Forms
Hours of Operation
Mon. - Fri.: 9 a.m. - 5 p.m.
Except recognized holidays.
Cell and Reagent Collection Times
Mon. - Thurs.: 10 a.m. - 4 p.m.
Fri.: 10 a.m. - 2 p.m.
Except recognized holidays. 
Click here for more information on Cell and Reagent orders.
Weekend and Holiday Work
The shared labs at the Stem Cell Core Facility will remain open to investigators throughout weekends and all national holidays.*
Investigators are responsible for tending their own cells and experiments during holidays and weekends.*

*Please note, the Stem Cell Core staff will not be available during holidays or weekends to provide cells, reagents or technical assistance. It is the responsibility of the investigator to place and collect orders in a timely manner and to ensure they have sufficient cells and reagents for the vacation period.