Work That Matters - Jobs and Health Care Careers
SEARCH JOBS

Our work is 24 hours a day, 365 days a year.
No one has more expertise treating children than Children's Hospital Los Angeles. CHLA is the only pediatric medical center in California to make the prestigious 2019-20 U.S. News & World Report Honor Roll of Best Children's Hospitals and is nationally ranked in all 10 pediatric specialties.
Join a hospital where the work you do will matter—to you, to your colleagues, and above all, to our patients and families. The work will be challenging, but always rewarding.
We hope you'll come and find out for yourself what it means to do work that matters.
BENEFITS
We offer employees working 20 or more hours per week a comprehensive, flexible benefits program that allows them to choose a plan that best meets their needs and the needs for their family.
RN DROP-IN HOUR
If you're an RN looking to turn your career into something more at CHLA, take advantage of our RN Drop In Hour. Come in, chat and learn more about building your nursing career here with us.
WORK THAT MATTERS: A DAY IN THE LIFE AT
CHILDREN'S HOSPITAL LOS ANGELES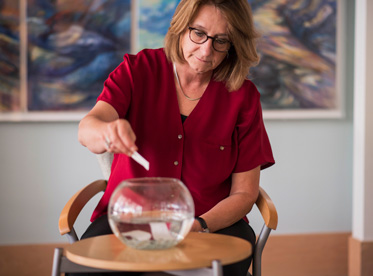 DAGMAR GREFE
Learn about Tea for the Soul, a therapeutic program for CHLA staff members!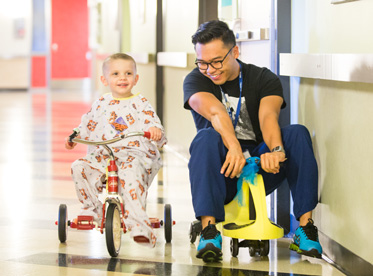 KELVIN DUONG, RN
Medical treatment at CHLA is serious and sophisticated. The vibe? Now that's another story.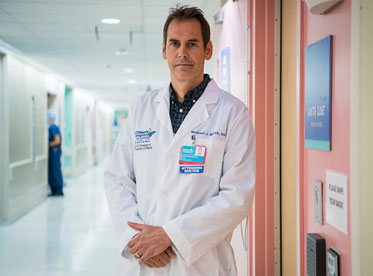 MICHAEL MULICK, DO
Anesthesiologist Michael Mulick talks about how being a father of a patient has changed the way he connects with parents.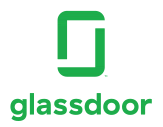 SEE WHAT PEOPLE ARE SAYING ABOUT WORKING AT CHLA

"Wonderful place to work!"

Former Employee - RN II in Los Angeles, CA
I worked at Children's Hospital Los Angeles full-time for more than 5 years
Pros
CHLA was a wonderfully supportive place to work. Everyone, from housekeeping to administration, fosters an environment of equality and teamwork. As a RN I always felt supported in any of my endeavors, questions, or concerns. Any issues were immediately addressed. Families were encouraged to be as actively involved in their child's care as possible, and were invited daily on rounds with the physicians, RNs, pharmacists, and other specialty teams. It truly was a fantastic place to work!
Full Review