WHAT IS A RESEARCH CORE?

By Melinda Smith, PhD
Look inside to learn more about our research cores
No scientist is an island. Research thrives on collaboration. Investigators depend on each other to share ideas, equipment and expertise. That's where The Saban Research Institute's cores come in. Not only do core facilities have the latest, most advanced technology, but they are also run by experts who help scientists plan and execute their experiments. Scientists turn to the cores for images, data analysis and much more.
---
A SINGLE CELL, MANY ANSWERS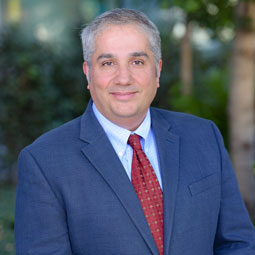 Shahab Asgharzadeh, MD
If barcoding individual cells and attaching heavy metals to antibodies sounds like science fiction, then you haven't visited the Single Cell Sequencing Core at Children's Hospital Los Angeles. Here, it's part of a typical workday for Co-Directors Shahab Asgharzadeh, MD, and Jeffrey Bender, MD.
"The vision of the Core is to bring the latest research technologies together to really focus on single cells," says Dr. Asgharzadeh. "We want to know what is happening in each one and use this information to fuel discovery."
Acquiring information from single cells is like having a higher-resolution image. This allows clinicians to take a personalized approach to medicine. For example, given a tumor sample, the Core can get information about tens of thousands of cells—one cell at a time. This allows investigators to identify clusters of cell types within a tumor that could respond to specific, targeted treatments. It's also possible to test a patient's blood sample to predict how the patient will respond to certain therapies.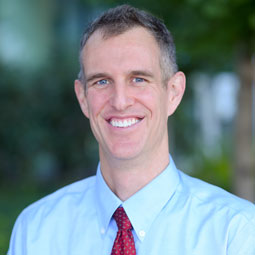 Jeffrey Bender, MD
The Core also helps researchers advance their discovery science. Remember those heavy metal antibodies? They are used in a technique that allows investigators to examine up to 40 different proteins in a single cell simultaneously. This means a higher resolution of data, which could lead to more rapid discoveries. But the Core is more than the sum of its technology.
"We are not just a place to send samples," says Dr. Bender. "We pride ourselves on supporting the researchers throughout the process—from planning experiments, to getting answers, to sharing results with the rest of the world."
LASER-FOCUSED PASSION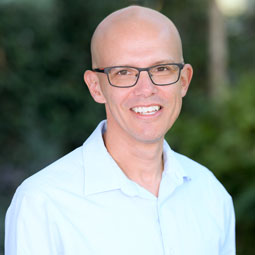 G. Esteban Fernandez, PhD
What do you get when you cross lasers, powerful microscopes and an enthusiastic, highly trained imaging scientist? You get the Cellular Imaging Core.
G. Esteban Fernandez, PhD, is CHLA's resident imaging guru. As Director of the Core, he delights in helping investigators capture the perfect research image, even if they don't know exactly what they want. In addition to securing images for investigators, Dr. Fernandez also trains them to acquire their own images. And he has a passion for it. "I love microscopy," he says. "It was my passion long before it was my job. Even my kids know I don't just come to work. I come to play."
This may be true, but make no mistake, Dr. Fernandez takes imaging seriously. He speaks with pride of the many ways his core facility can deliver the stunning images CHLA investigators have come to expect.
"We have so many ways to capture data," he says. "Our confocal microscopes take 3D images. We also do live imaging—taking pictures over time as cells move and grow."
Dr. Fernandez may offer researchers many options, but only one promise: If you have a sample, he will find the best way to image it.
The old adage about a picture being worth 1,000 words may be true, but in Dr. Fernandez's case, it should be amended. Words just aren't adequate for describing his images.