WHAT A DIFFERENCE A DAY MAKES

By Anna Azvolinsky and Ellin Kavanagh
A 2-year-old with a rare cancer benefits from a team of experts, personalized medicine and the right clinical trial.
"We thought she had a bug bite," says Christina Lowry, "but it turned out to be cancer."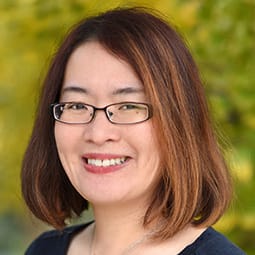 Mikako Warren, MD
Christina and her husband, Joe, initially noticed a mass on their daughter Michelle's neck in October 2017, when she was just over 2 years old. Michelle's pediatrician prescribed a course of antibiotics in case the mass was a swollen lymph node resulting from an infection. When the antibiotics didn't work, Michelle was referred to a local hospital for a biopsy, which came back positive for sarcoma. That's when the Lowry family came to Children's Hospital Los Angeles.
Prior to beginning treatment, CHLA pediatric pathologists Mikako Warren, MD, and David Parham, MD, performed a detailed analysis of Michelle's tumor, revealing that it was a low-grade spindle cell sarcoma. The standard treatments of surgery and radiation were ruled out because of the location of the tumor.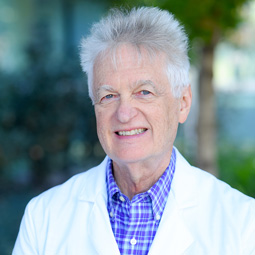 David Parham, MD
Fortunately, the clinical team had access to specialized testing to help guide this very challenging treatment decision. Called OncoKids®, this unique next-generation, sequence-based panel is able to identify the genetic alterations most commonly found in pediatric cancers. OncoKids could determine whether Michelle would be eligible for any targeted therapies offered as part of a clinical trial.
The test was developed by CHLA's Center for Personalized Medicine, which is led by Jaclyn Biegel, PhD, chief of the Division of Genomic Medicine in the Department of Pathology and Laboratory Medicine at CHLA.
Changing conditions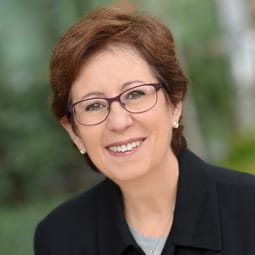 Jaclyn Biegel, PhD
While the team waited for the results of the OncoKids panel, Michelle was discharged so the family could celebrate Thanksgiving together at home. "Michelle loves Christmas, and since we didn't know what the future would hold, as soon as we got home we began decorating," says Christina. "It made her happy." One week later, Michelle was not her usual self and her parents became concerned. On the morning of Friday, Dec. 1, they returned to CHLA.
"When we last saw Michelle, she had good energy and was very active," recalls her oncologist, Rachana Shah, MD, MS. "But when her parents brought her into the Emergency Department, the right side of her face was swollen and she was having trouble breathing." Worried that Michelle's condition could quickly deteriorate, Shah admitted her to CHLA's Pediatric Intensive Care Unit.
It turns out Michelle's breathing difficulties were caused by the tumor, which had grown so rapidly in just a matter of days that it was now blocking 50 percent of her airway.
The partially blocked airway also meant that Michelle could not be fully sedated for a procedure. Surgery was not an option anyway, since the tumor was wrapped around the windpipe and major blood vessels of the lungs. The sarcoma was also impinging on Michelle's nerves and causing upperarm and facial weakness.
The team overseeing Michelle's care considered a few possible options. The surgical team was standing by in case the situation became dire enough that Michelle needed an extreme intervention. Extracorporeal membrane oxygenation, called ECMO, could bypass her heart and lungs to provide proper blood oxygenation and carbon dioxide removal, if her breathing became even more compromised. Alternatively, Shah and the oncology team considered initiating emergency chemotherapy. "She was so critically ill that we needed to do something to get her stabilized and buy more time," says Shah.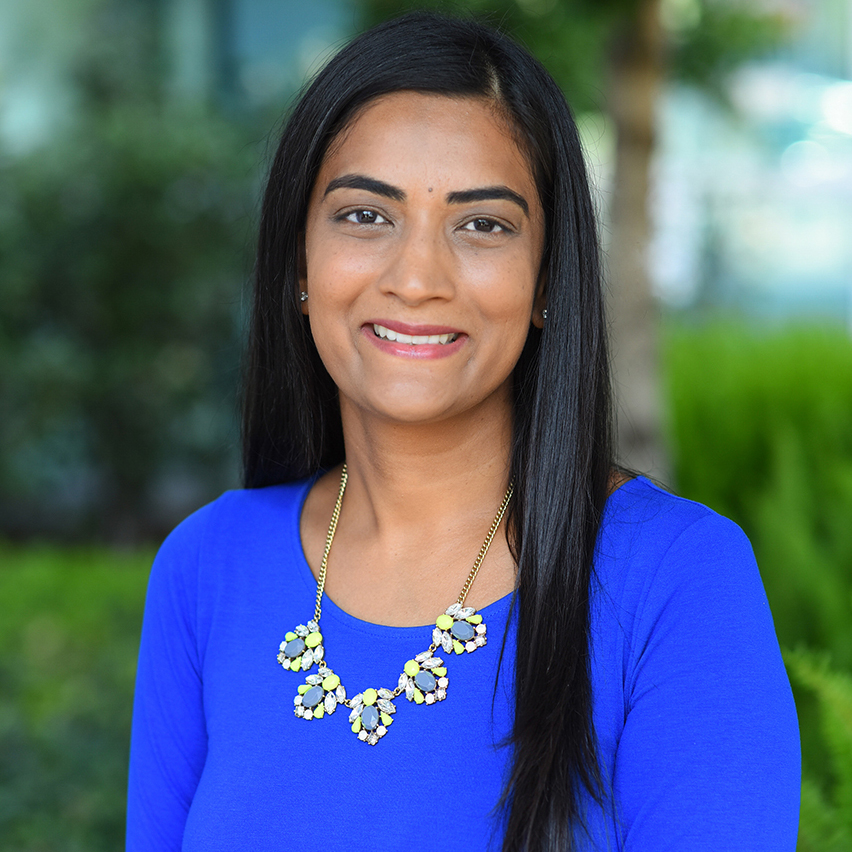 "The experimental therapy was a lifesaver for Michelle."

– Rachana Shah, MD, MS
Critical timing
Leo Mascarenhas, MD, MS, deputy director of the Children's Center for Cancer and Blood Diseases and head of the Oncology section of CHLA's Division of Hematology, Oncology and Blood and Marrow Transplantation, leads a clinical trial at CHLA evaluating an oral drug called larotrectinib.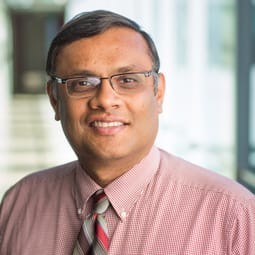 Leo Mascarenhas, MD, MS
The medication targets tumors that express an NTRK fusion—a hybrid oncogene formed from two separate genes that can drive tumor growth. Mascarenhas had been collaborating on a manuscript, subsequently published in the New England Journal of Medicine, reporting on the high rate of success and low incidence of side effects associated with the drug. Suspecting that Michelle's tumor might harbor an NTRK fusion, he requested that the molecular testing be expedited.
At 7 p.m. that same day, Biegel and her colleague Matthew Hiemenz, MD, a molecular genetic pathologist at CHLA, analyzed the results of the OncoKids testing and identified a TPM3-NTRK1 fusion in Michelle's tumor. "We had this critical information we needed, right when we really needed it," says Shah. This finding meant that Michelle was eligible for a specialized phase 1 clinical trial, only offered at CHLA and a few other sites in the country.
For the Lowrys, the offer of a clinical trial really made them stop and think. "It's not like solving a mathematical equation, where 2 plus 2 always equals 4," says Christina. "In this case, every patient is different. You don't really know how it will go. How can you prepare yourself for this? You can't. You just have to move ahead—and we did."
With the parents' consent, Mascarenhas called the trial's national study director and filed an official report declaring that Michelle was eligible to participate. Although all clinical trials are highly regulated, phase 1 studies such as this are particularly rigorous. Fortunately, approval from the pharmaceutical company, Loxo Oncology, came that same night.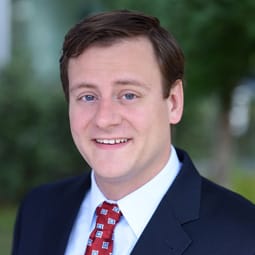 Matthew Hiemenz, MD
The next hurdle was getting the medication. Clinical trial medications are stored in a special investigational pharmacy, which is only staffed on weekdays. But after the team reached out, an investigational pharmacist came in on Saturday to prepare the twice-daily suspension doses Michelle would need.
"She was given her first dose exactly 17 hours after we received the molecular diagnosis—a process that typically takes one to two weeks," says Mascarenhas.
Good news, finally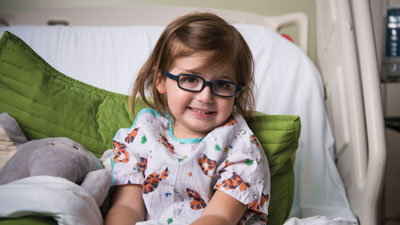 Michelle after beginning treatment on a phase 1 clinical trial
Michelle responded to the medication within 24 hours, exceeding her doctors' expectations. Remarkably, after being in critical condition on Saturday morning, she was able to go home with her family on Tuesday. "The experimental therapy was a lifesaver for Michelle," says Shah.
Two months later, a scan revealed that her tumor had shrunk by approximately 60 percent. According to Michelle's father, the tumor has gotten so small that it is difficult for the radiologists to measure. Michelle will continue to receive the drug as part of the clinical trial until she has a maximal response or the tumor disappears completely.
Based on other positive outcomes like Michelle's, the FDA granted accelerated approval of larotrectinib on Nov. 26, 2018.

To learn more about OncoKids, visit CHLA.org/CPM
Update, November 2019: Michelle's tumor has now shrunk to the point where it was undetectable on her last three MRI scans. "When this journey began, we were living day by day and hoping for the best, but fearing the worst," says Michelle's father, Joe. "With the amazing and extraordinary team of people and resources available at CHLA, our greatest hopes are being realized with Michelle enjoying the life of a normal 4-year-old kid."