Virtual Visits at Children's Hospital Los Angeles
About Virtual Visits
Virtual visits, also called telehealth visits, use videoconferencing technology similar to FaceTime or Skype to connect you with your provider when you are in different locations.
How to Access Your Virtual Visit
If you have already scheduled a virtual visit, please review the following information:
If you are signed up for a virtual visit using our new secure platform, you will receive either email or text invitation on the day of your child's appointment that looks like this: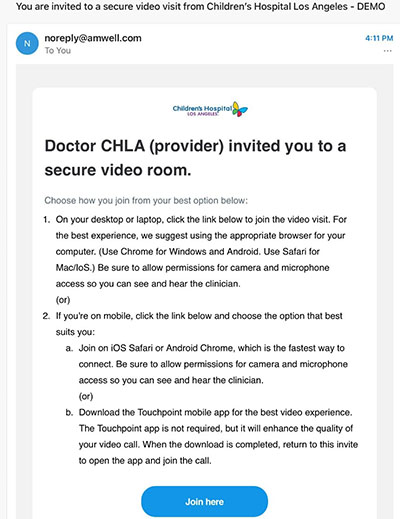 If you received an email with a Webex calendar invite that looks like this, click on the job aids in the box to your right with your preferred language.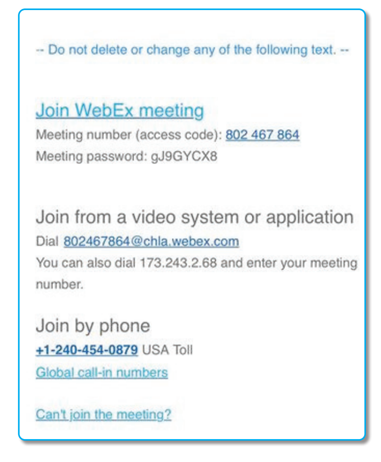 Not sure which platform you will be using for your child's virtual visit? If you did not receive an invitation or email or are unsure which instructions to follow, please call your clinic to confirm which method you will be using for your virtual visit.
Six Steps for a Successful Virtual Visit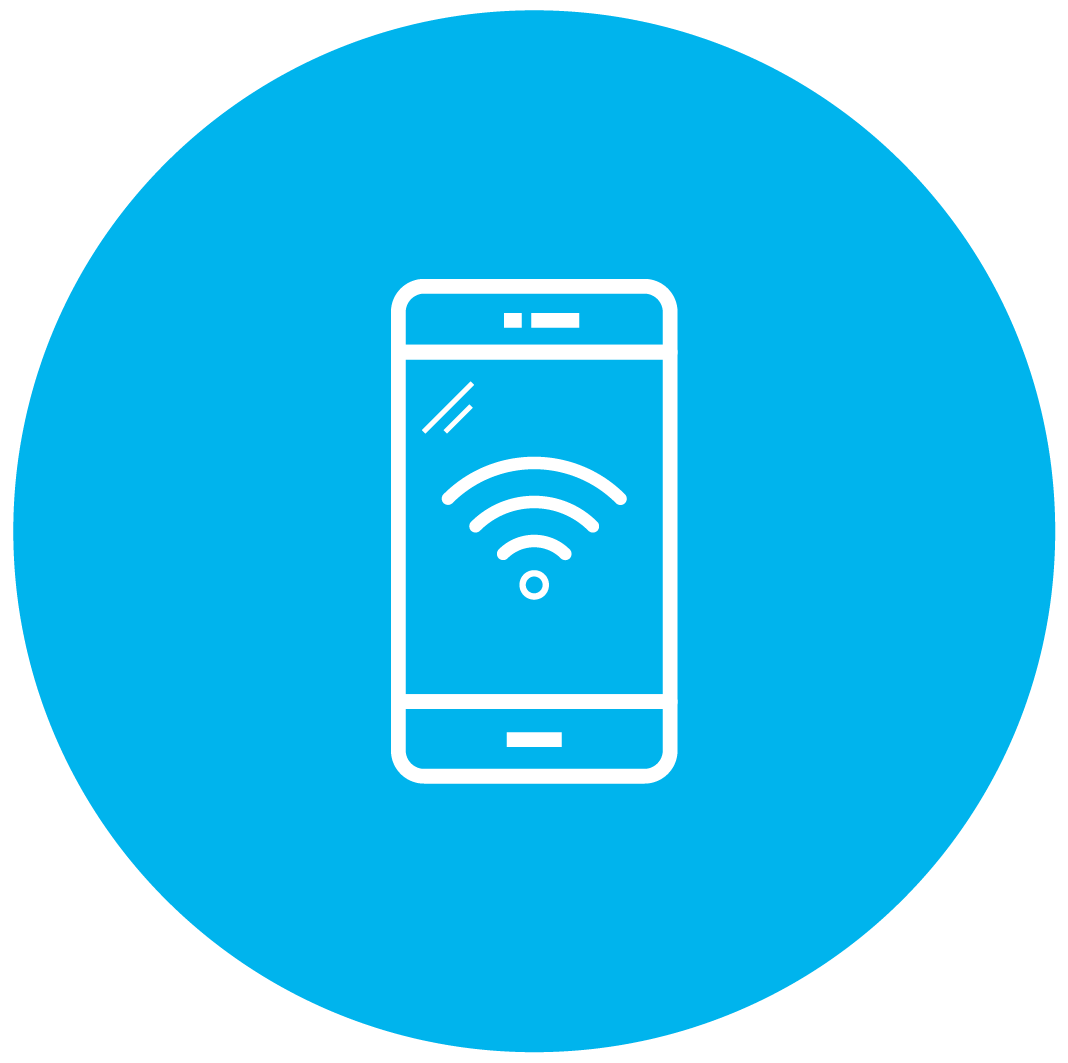 Choose a device with a strong internet connection
You can participate in a virtual visit from a mobile device, like a smartphone or tablet, or from a laptop or desktop computer. It's important that the device has strong connectivity to WiFi or cellular service so that the video and audio work smoothly during your virtual visit.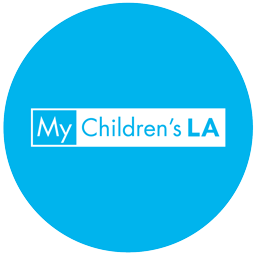 Sign up for the MyChildren'sLA Patient Portal
MyChildren'sLA allows you to securely communicate with your care team. Information about your visit can be found here. Visit the MyChildren'sLA page to learn more.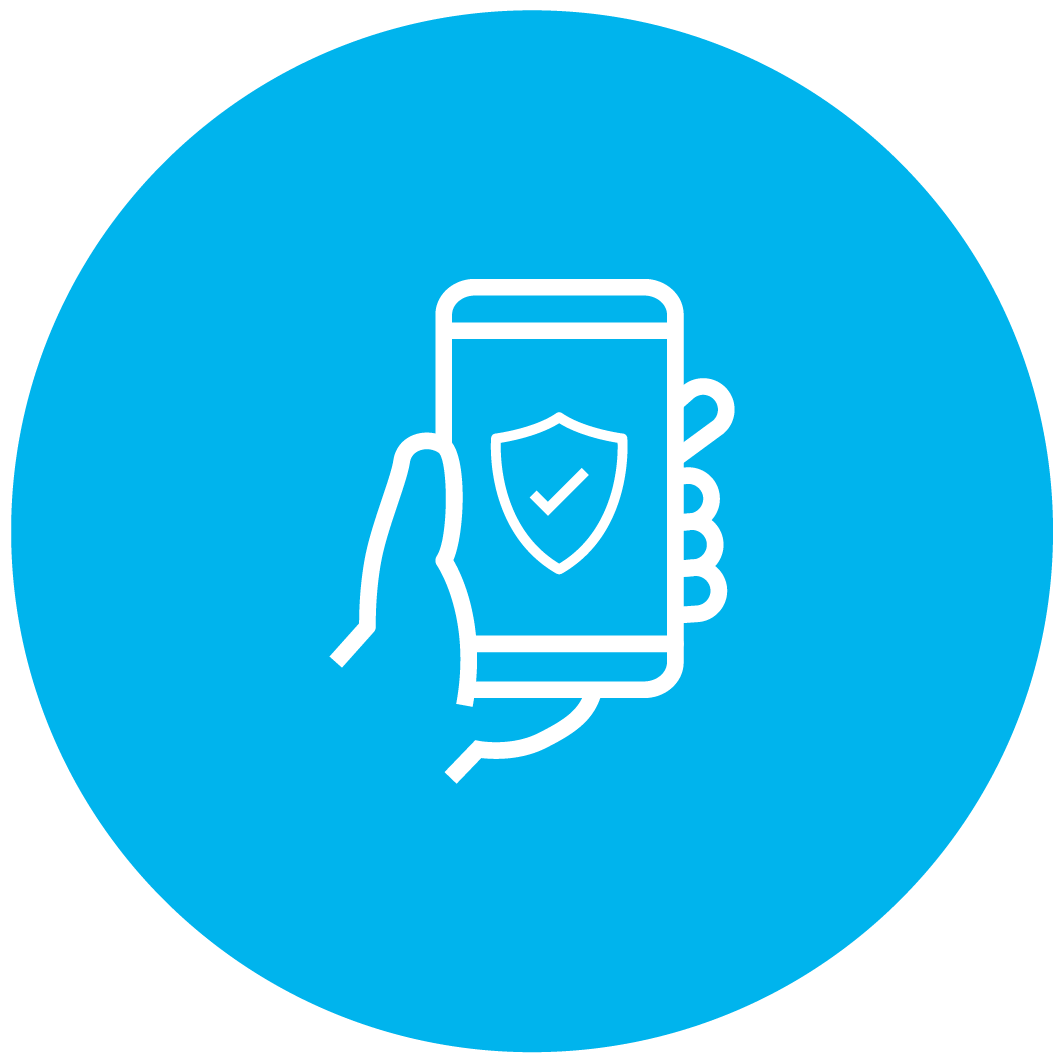 Complete a WebEx test
If you're using a mobile device, you can download the WebEx app and complete a WebEx test. If you're using a laptop or desktop computer, you can complete a WebEx test from your browser at https://www.webex.com/test-meeting.html.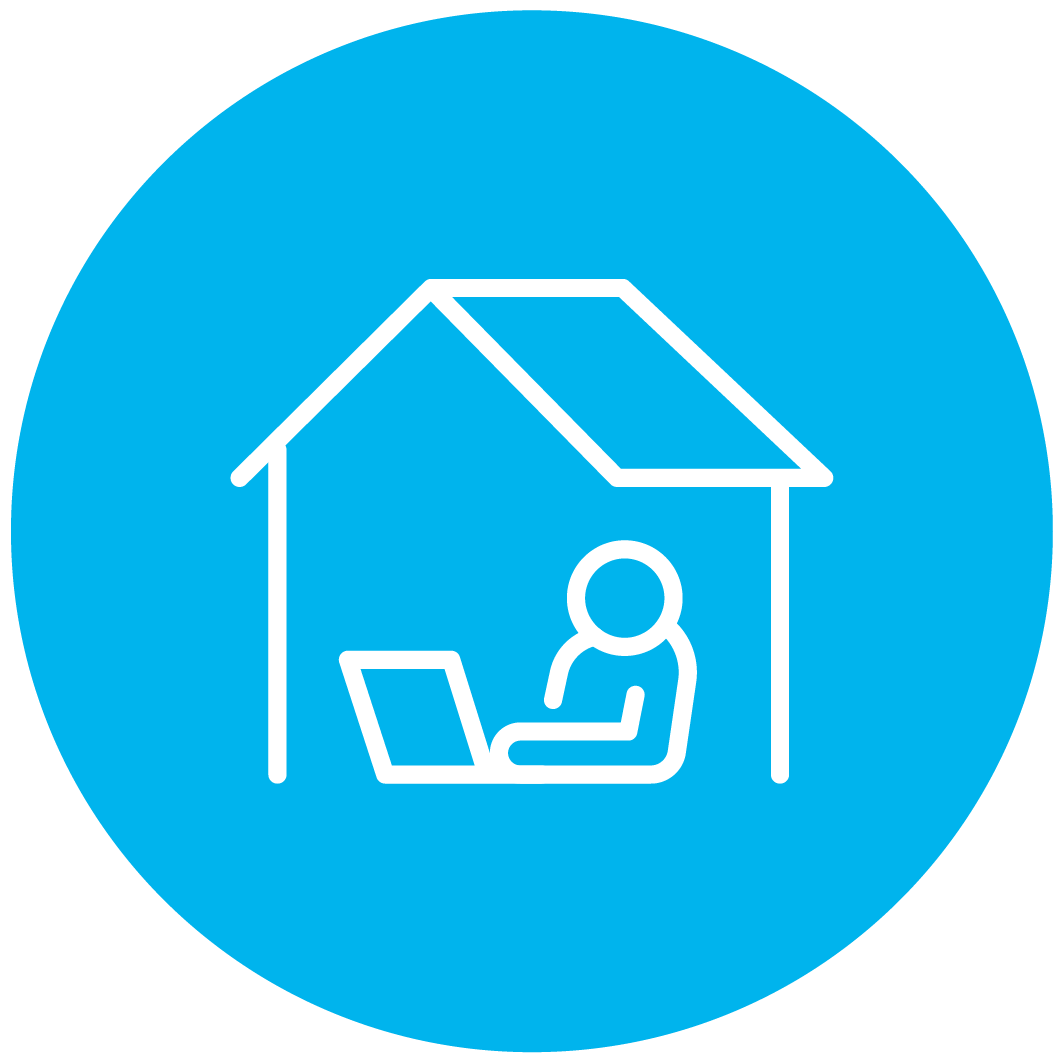 Find a quiet location
Choose a quiet, secure location for the virtual visit. If the patient is under 18 years old, a parent, guardian or caregiver must be present during the virtual visit.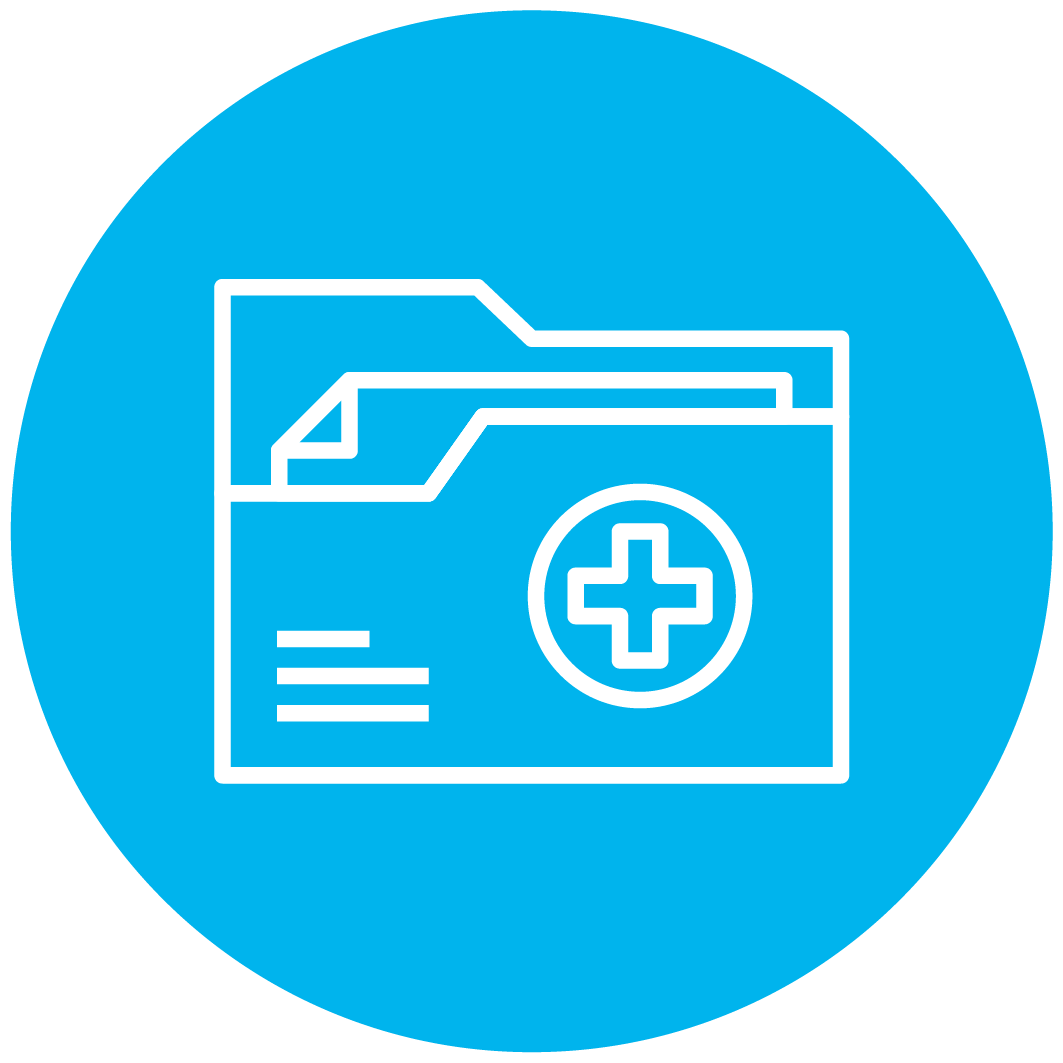 Prepare for your virtual visit
Gather your medications, lab results, tests and any other information that your provider normally asks you to bring. Your provider will answer any questions you may have during your virtual visit, just like an in-person appointment.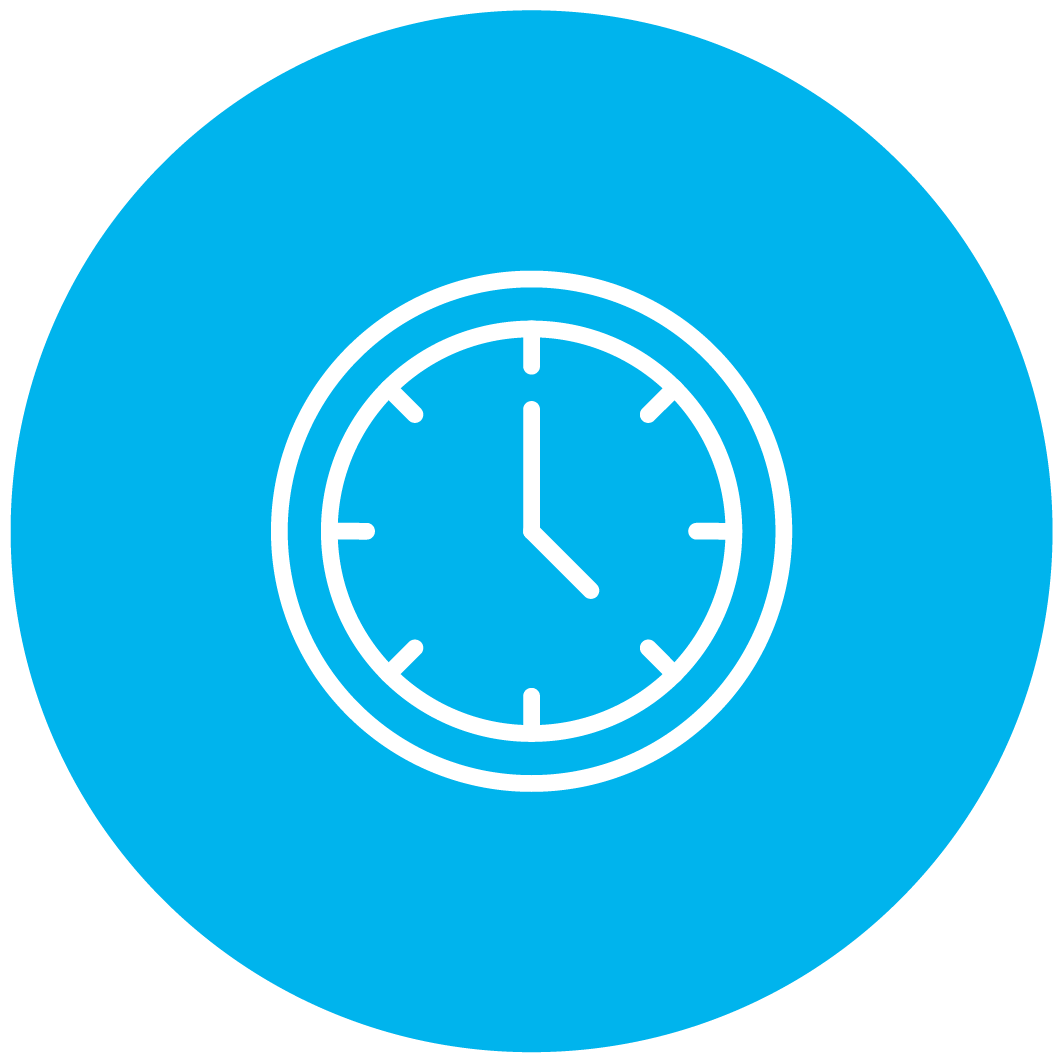 Join the virtual visit 10 minutes before your scheduled appointment time
In the visit invitation, click "Join." When your provider is ready, he/she will join you and you will be able to see and hear him/her.