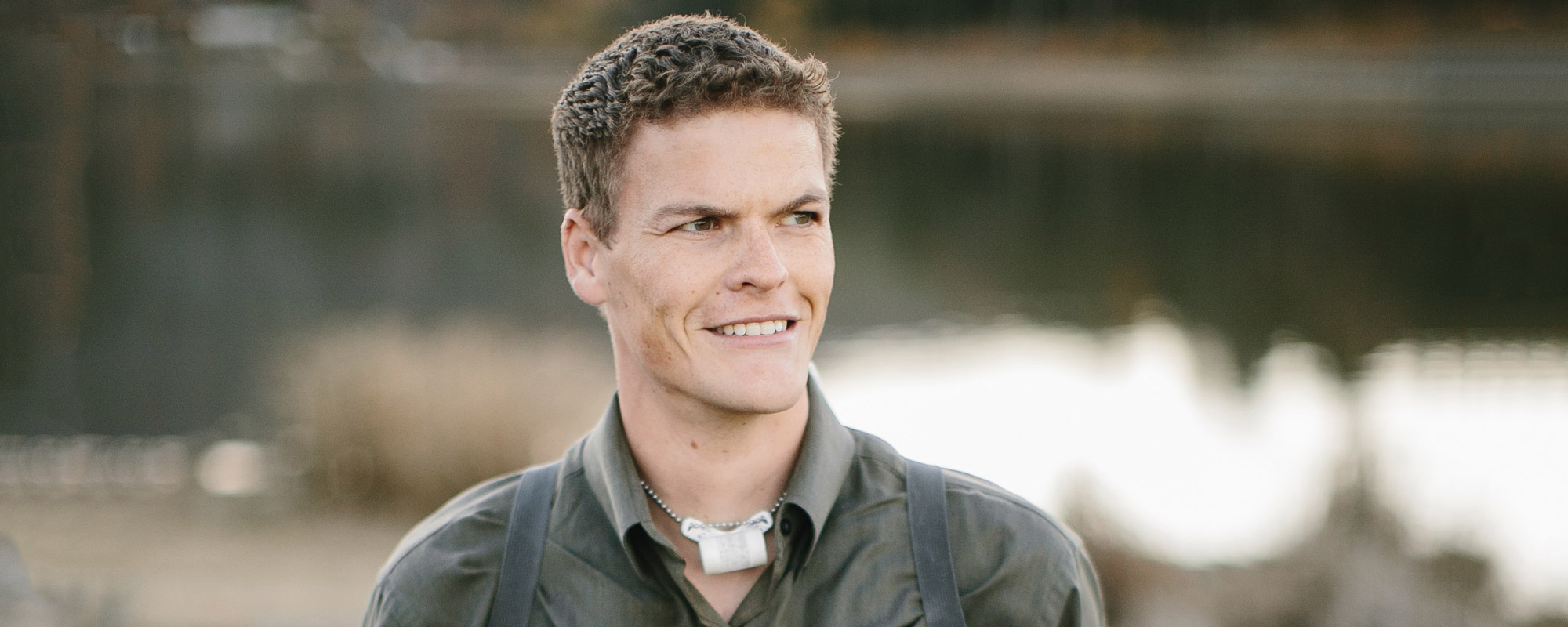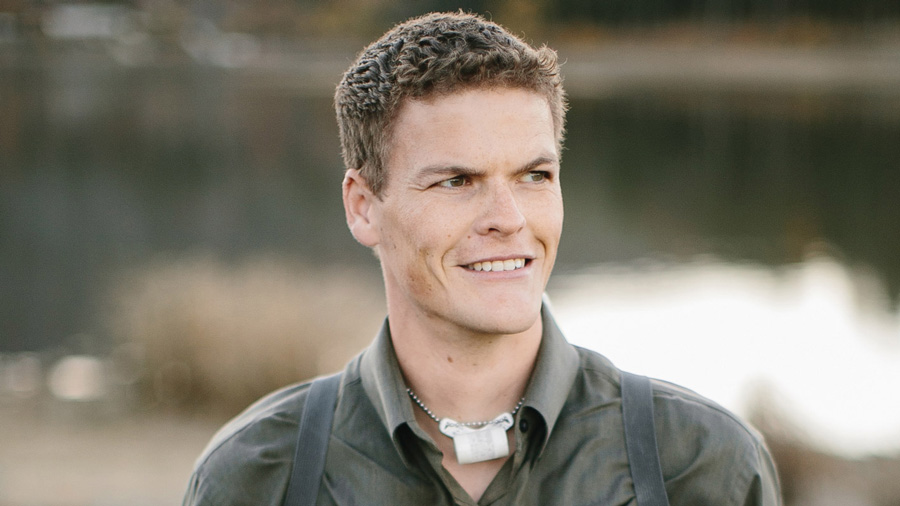 Setting the Pace
Jim Harrison does not let a rare breathing disorder keep him from the important things in life: marriage, career and the perfect weekend hike.

"Most people can breathe without thinking about it," Jim Harrison explains. "For me, breathing doesn't happen automatically."
It is a sunny Sunday morning in early spring, and the 29-year old has already been on a bike ride through the canyon near his San Diego home—riding the trails alongside his wife, Brittany, on her morning run. That afternoon, they have planned a day trip to the desert and a hike to see some wildflowers.
"It's the weekend," Jim says with a grin. "Gotta pack it in."
For Jim, packing in the fun has always meant being outside and being active—whether hiking, mountain biking, skimboarding or playing a little basketball. And while there is nothing out of the ordinary about that, Jim has to go about those activities a little differently than most people: He has to remember to breathe.
---
One breath at a time
Jim was born with congenital central hypoventilation syndrome (CCHS), an extremely rare condition affecting only about 1,200 people worldwide.
In CCHS, a genetic mutation causes abnormal development of the autonomic nervous system, the "life support" part of the brain that makes functions such as breathing, heart rate, blood pressure and digestion happen automatically.
The disorder can cause a variety of problems, but the biggest one—and the one that affects all patients—relates to breathing.
"Basically, their brains do not tell them to breathe deeply enough or frequently enough," explains Thomas Keens, MD, Jim's longtime pulmonologist in the Division of Pulmonology and Sleep Medicine at Children's Hospital Los Angeles. "They under-breathe. Therefore, we have to breathe for them."
Most CCHS patients need breathing support only while they're sleeping, but those with severe forms—like Jim—need 24-hour support.
But if you think that means he is stuck in a hospital bed, think again. Although Jim uses a mechanical ventilator at home while he sleeps, the only thing he needs during the day is a simple, 3-pound backpack.
The backpack contains a battery-powered transmitter that sends signals to electrodes that have been surgically implanted on Jim's phrenic nerve (which controls breathing). Each signal stimulates his diaphragm to contract—resulting in a breath.
The system is called diaphragm pacing, and Jim has been using it since he was a toddler. Today, the pacers are set to give him 22 breaths a minute, which is plenty for everyday activities and for his job as a financial analyst in Del Mar. But hiking and biking are another story. That's where Jim has steadfastly trained himself to take extra breaths. Those are the ones he has to think about, one breath at a time.
"When I was bike riding this morning, as I went faster, I had to think, 'OK, breathe more. Breathe heavier,'" he explains. "I can't ever lose focus on that."
---
'A fighting stance'
Born and raised in Tucson, Arizona, Jim spent the first six months of his life in a hospital. At age 17 months, he was diagnosed with CCHS. His parents, Jan and Jim Harrison Sr., were reeling.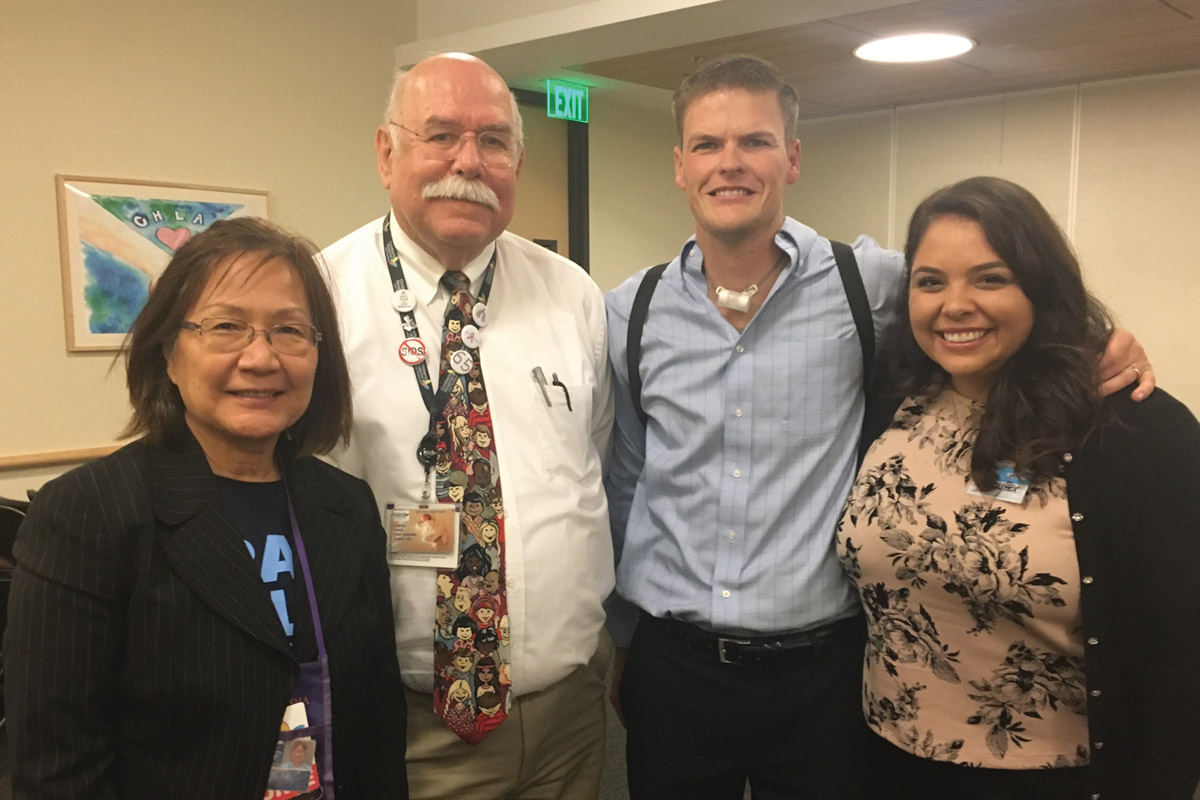 "Shock isn't a strong enough term," says Jan. "We were very afraid of the future. Fortunately, with family support, we quickly got into a fighting stance. We decided to do everything possible to make his and our family's lives as wonderful as possible.
"There were so many 'toughest things' I could say we faced," she adds. "But with each one there were blessings, because we learned, grew and found new strength."
One of those blessings came when Jim was 11, and his diaphragm pacer failed. The Midwest hospital where they'd been traveling for treatment didn't have an appointment for six months. Meanwhile, Jim would have to be hooked up to his home ventilator 24/7.
"We can provide the medical tools, but the families are the ones who create meaningful lives for their children, by using these tools in a creative and courageous way. "

- Thomas Keens, MD
Unwilling to accept that, his parents called CHLA. An international leader in CCHS care and research and a major referral center for patients, CHLA is home to one of the world's largest pediatric home mechanical ventilation programs and is a pioneer in diaphragm pacing.
Keens, who has been with the program since it began in 1977, agreed to see Jim immediately. Shortly afterward, the faulty pacer was replaced in a successful surgery at CHLA. Jim has been seeing Keens and his team, including Nurse Care Manager Sheila Kun, RN, ever since.
Because there are no adult diaphragm pacing programs, Jim still comes to CHLA today. The program takes a multidisciplinary approach to CCHS care, drawing on pulmonologists, respiratory therapists, dietitians, social workers and nurse care managers, as well as specialists from Otolaryngology, Neurology, Surgery, Cardiology, and Gastroenterology, Hepatology and Nutrition.
Another key part of the team? Families.
"We can provide the medical tools," Keens notes. "But the families are the ones who create meaningful lives for their children, by using these tools in a creative and courageous way."
---
Living life to the fullest
Walking through Jim and Brittany's sun-filled home in a quiet, hilly neighborhood outside of Poway, you'd be hardpressed to find signs of CCHS. "We can tour the house; it doesn't look like a hospital," Jim says. "The bedroom upstairs has equipment in it, but that's it." What you do find, though, is wood—evidence not of CCHS, but of another one of Jim's passions: woodworking.
"He made the chairs in the living room, my nightstand, the spice rack, the key rack, the bird feeder," Brittany says. "He's made a lot of stuff."
"A lot of unnecessary stuff," Jim quips with his usual deadpan humor, then laughs. "But I like it. I like working with my hands."
He knows he makes CCHS look easy, but it wasn't always this way. Growing up, it was tough to be different, to not be able to play soccer with his friends, and to come home with excruciating headaches because he "fell behind" on his breathing.
But the older he got, the more he learned what worked for him—short, 20-minute "bursts" of exercise rather than sustained cardio—and how to say "no" to more strenuous activities.
By the time he entered the University of San Diego, he was hitting his stride. His senior year, he met Brittany. They had endless fun going to the beach and hiking and biking, and Jim doted on her, carving her a wooden jewelry box and other gifts.
"I fell in love with the fact that he always wants to live life to the fullest," Brittany says. She wasn't afraid of his CCHS. "The way we were happy together far outweighed anything else."
They were married in November 2016; both Keens and Kun attended their wedding.
"I was rejoicing," says Kun. "Jim has never let his condition stop him from anything. He doesn't let it define him." For that resilience, Jim credits his parents and the support from CHLA.
"I'm really grateful for everything I've been able to do," he says. "Now I just want to stay healthy, continue to build our careers and have a family. I just want to keep the good times going."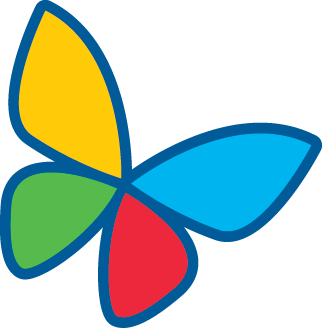 ---
Read more stories from the latest issue of Imagine
Related Content
Imagine Summer 2018 - Full Print Version
CHLA 2017 Annual Report
Imagine Archive