Sara L. Semal, MA, LPCC
Chief Wellness Officer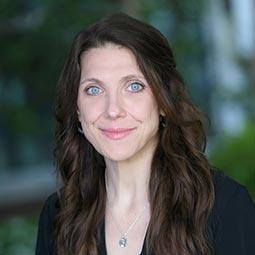 As the Chief Wellness Officer at Children's Hospital Los Angeles, Sara Semal, MA, LPCC, is responsible for developing a vision and plan for a wellness strategy, building upon the hospital's current strengths and addressing opportunities for improvement within the organization. In her leadership position, she identifies institutional barriers to team member wellness, provides opportunities for building personal resilience and mindfulness to decrease burnout and attrition, establishes emotional and psychological support systems by connecting team members with appropriate resources, and supervises research and quality improvement efforts at CHLA related to wellness.
Semal joined Children's Hospital Los Angeles from Occidental College, where she served as Chief Wellness Officer, Senior Director of Student Wellness and Special Advisor to the President on Health and Safety, with the goal of advancing the health and well-being of all Occidental faculty, staff and students. Prior to Occidental, she was the clinical director of a public health and counseling program at Cook County Health and Hospital Systems in Chicago. Her background includes work in sexual assault and trauma, LGBTQIA health, infectious disease and disease prevention, and reproductive health.
Semal earned her master's degree in counseling psychology from New York University and public health from George Washington University. She also completed a fellowship in advanced psychodynamic clinical practice at the University of Chicago. Semal has a small private practice in Highland Park where she provides psychotherapeutic services and executive coaching.