Saban Scholar Program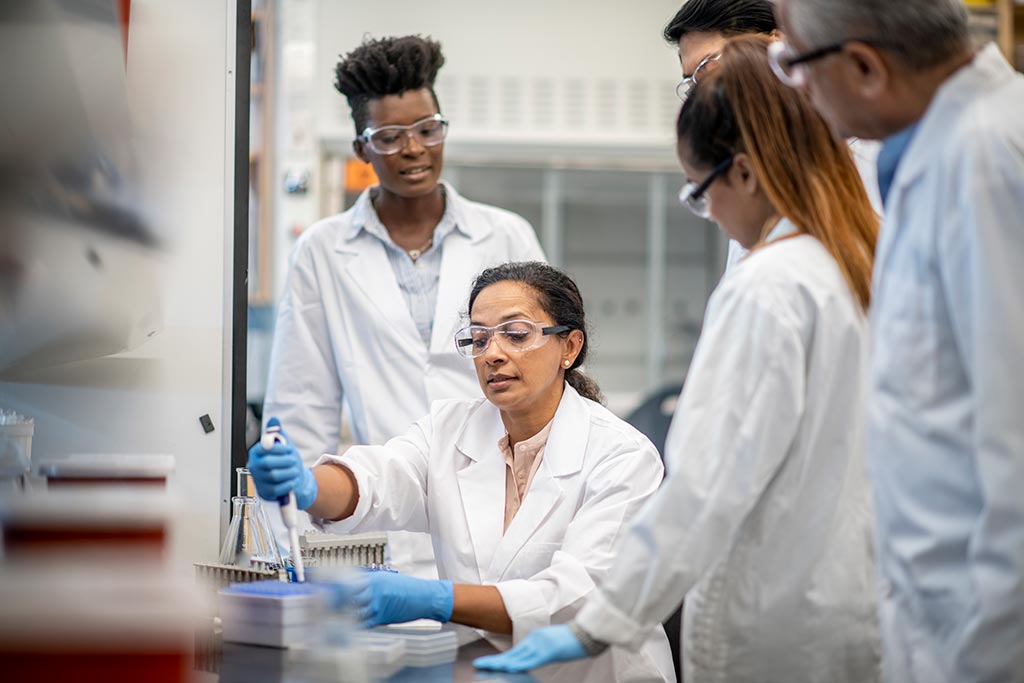 Each year, the Saban Scholars Program grants the Saban Scholars Award and holds an annual mixer for Keck Medical students and CHLA faculty. The Award supports the research education and training of selected promising USC Keck Medical Students interested in establishing research careers in fields that impact CHLA's mission of creating hope and building healthier futures for the pediatric population of Los Angeles and the rest of the world.
Application/Selection Process
Awards students up to $1,500 to complete six weeks of full-time research (40 hours per week) during the summer between MSI and MSII.
Students must be conducting research with a faculty mentor from Children's Hospital Los Angeles.
Applicants who do not receive the Saban Summer Award will be considered for the Keck Summer Research Fellowship.
Application instructions will be emailed to all MSI students in early spring 2022.
Applications will be reviewed, and award decisions made by a committee of CHLA faculty members.
Each reviewer is provided a rubric to record feedback on all applications received, based on strengths and weaknesses in two key areas:

Role in Project
Methodology/ Research Design

Scores are based on the NIH scoring system (1 being exceptional, 9 being poor).
Feedback is provided to all applicants following the review.
Late-January to Mid-February: Saban Scholars Information Session hosted by CHLA
Mid-February: Applications go live
Mid-April: Applications due to USC
Late-April: Signatures due for applications
Mid-May: Application review and recipients selected
June: Onboarding of new cohort of Saban Scholars
General Tips
Ensure your project is feasible within the summer program timeline. Speak with your mentor to narrow down the project for the 6-week timeline.
Work alongside your mentor to develop your role on the project.
Institutional Review Board (IRB) protocol
Ensure your mentor confirms all the information provided in the IRB section of the application. This includes:

Does your project require IRB approval?
If IRB approval is required, has IRB approval already been received?
Human Subject Research Number

Please keep in mind that a project with a pre-established IRB will provide a quicker timeline for your research.
Training requirements
If IRB approval is required for your project, you need to be added to the IRB and complete CITI (Human Subjects Education Program) training.
If you are working in a laboratory setting, you will be required to complete Lab Safety training.
If you are working with animals, you will be required to complete IACUC training.
Please reach out to your mentor for more information regarding the training required for your specific project.
Additional Resources
Any additional questions or requests for more information about the program, please contact TECPAD at tecpad@chla.usc.edu.