Resident Involvement in Community Advocacy
Make a Difference in the Lives of Children!
Since 2001, Children's Hospital Los Angeles residents have impacted the health of children in Los Angeles through Children's Hospital Los Angeles Pediatric Residency Advocacy Program. Our advocacy program, developed and launched by residents, offers young physicians the opportunity to learn the most effective methods for advocacy by exposing them to advocacy opportunities at the individual, community, and legislative levels.
There are many ways to be involved in advocacy at CHLA:
Advocacy & Community Pediatrics Rotation

All interns spend two weeks on an Advocacy & Community Pediatrics block to learn more about community resources, child health advocacy, and social determinants of health.

IMPACT (Project Development) Track

Residents with a special interest in advocacy and program development can enroll in the IMPACT Track. Residents spend three years developing and implementing a community health, global health, or quality improvement based project. IMPACT residents also attend noon conferences throughout the year on various community health and advocacy topics.

Pediatric Advocacy Collaborative

The Collaborative aims to acknowledge the advocacy efforts at CHLA and provide a platform for collaboration, advocacy education, project design and professional development. All CHLA Faculty & Staff are welcome to join the Advocacy Collaborative. Contact Alexandra Mihalek or Kimberly Petko for more information.
Community Advocacy and Development
IMPACT (Project Development) Track
In addition, all residents will have the ability to benefit from legislative advocacy activities throughout the year and elective opportunities.
Community Advocacy Program Physicians

Mona Patel, MD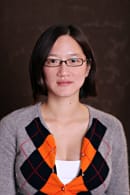 Susan Wu, MD
Legislative Advocacy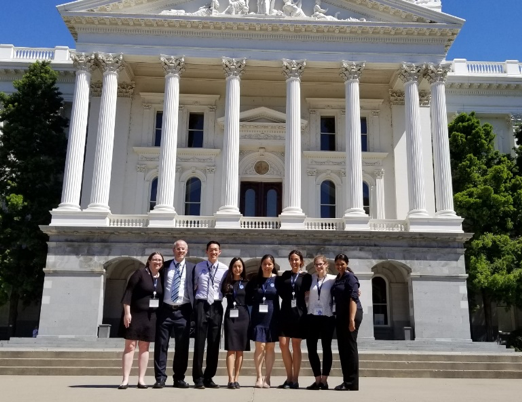 All residents attend local legislative visits in the spring of their intern year. Interns will work in groups to learn about the principles of participating in the legislative process, including researching legislation and formulating a persuasive argument to elected officials and their staff. The groups will each make a visit to legislators at their district offices here in Los Angeles. There are also opportunities to travel to the state capitol to visit elected officials and attend committee hearings during 2nd and 3rd year of residency.
Legislative visits will encourage you to:
Become familiar with the local, state and federal legislative processes
Learn how to effectively communicate with elected officials
Advocate for children on a policy level
Advocate for children via direct community engagement
Elective Opportunities
There are many advocacy electives available for housestaff. Some options include:
Community Pediatrics
In this elective, seniors choose to spend more time at various private practices and other community sites.
Legislative Advocacy
Residents can also arrange to spend a month with the American Academy of Pediatrics or other advocacy organization, working on legislative projects in either Sacramento or Washington DC.
Parent and Family Education
Those who are interested in education can spend an elective working on developing patient and family education tools for the hospital, clinic, or community agencies. This program contributes to the activities of our Parent University.
Child Abuse and Neglect
Residents with an interest in child abuse and neglect can spend two weeks working with the Audrey Hepburn CARES team, participating in various activities including dependency court, a domestic violence support group, LAPD Abused Child Unit, and the District Attorney's office.
Community Partners
Children's Hospital Los Angeles is uniquely situated near community clinics and agencies that are experts at community advocacy for health care. Many of these community clinics and agencies generously partner with us to enable you to obtain the skills needed to impact the community.
Current IMPACT Residents
2020
Karolina Grekov
Sanchi Malhorta
Lauren Meepos
Lauren Mills
Alexa Monroy
Veronica Renov
2021
Tiana Blank
Ngoc Bui
Brigitte Huertas-Arias
Ankit Modi
Alyssa Morse
Kathryn Mosso
Matthew Ortega
Christopher Schmitt
2022
Breahn Donaldson
Jessica Frelinger
Jillian Gottlieb
Patil Kavarian
Sean Kow
Pedro Orta
Katherine Rand
Brenda Rieger
Javier Sotelo
Aiden Sperry
Stephanie Zhang