Women in Science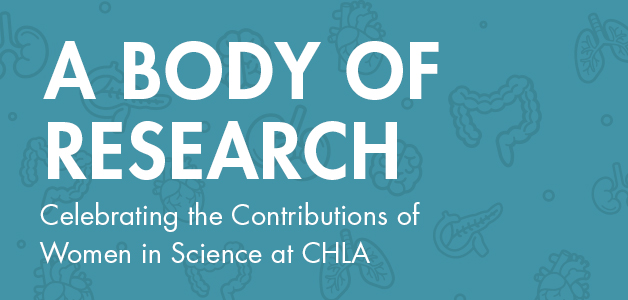 Here at Children's Hospital Los Angeles, we pride ourselves on our innovative and life-changing research. We know that the high level of care our patients receive is strengthened by our strong commitment to scientific inquiry and we strive to provide an environment that supports all researchers. In fact, we are proud to announce that women comprise more than 50% of our funded scientific community.
While we celebrate all genders at CHLA, we'd like to honor some of our female scientists whose research achievements further our understanding of critical organ systems in the human body. Read below to join us in celebrating the innovative basic and translational research conducted by just a few of the many women in science at CHLA. Check back as we feature more women throughout the year!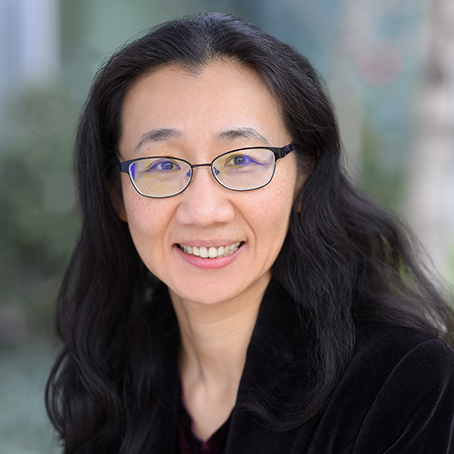 Ching-Ling (Ellen) Lien, PhD
Heart Tissue Regeneration
Heart Tissue Regeneration
Ching-Ling (Ellen) Lien, PhD
Heart failure is often thought of as an adult issue, but did you know that it affects babies, too? Infants born with severe congenital heart problems often do not have enough heart tissue to survive without a transplant. Dr. Lien's research aims to uncover the pathways some organisms use to regenerate their own hearts. She hopes that her research will someday help babies with congenital heart defects to repair damaged or incomplete heart tissue. Using advanced methods – including some techniques pioneered in her own laboratory – she has uncovered specific genes and pathways critical to tissue regeneration in zebrafish. Dr. Lien is a leader in her field, with multiple scientific publications in top journals such as Nature Genetics and Developmental Cell.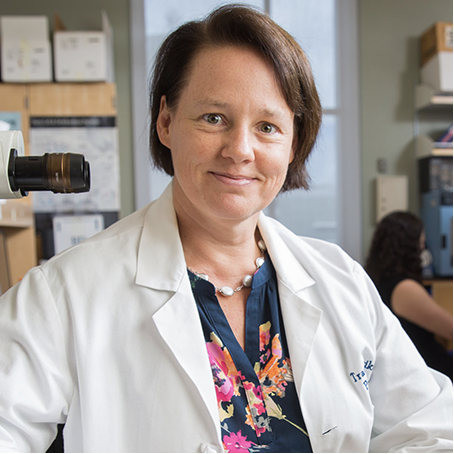 Tracy Grikscheit, MD
Intestine Development
Intestine Development
Tracy Grikscheit, MD
When babies have conditions that cause severe intestinal damage, the only hope is often organ transplantation. Dr. Grikscheit's research is laying the groundwork for a new type of treatment in the future: what if we could grow new organs from a patient's own cells? When she is not in the operating room saving babies, Dr. Grikscheit can be found in her laboratory, where she leads a team of investigators on the forefront of tissue regeneration research. Using stem cells, which have the capability of growing into nearly any cell type, Dr. Grikscheit has demonstrated that portions of mature intestinal tissue – including all appropriate differentiated cell types – can be grown in the lab. While this is not yet done in human babies, Dr. Grikscheit is hopeful that we will get there soon. With more than 60 peer-reviewed publications in scientific journals such as Nature, Dr. Grikscheit's research is giving babies in need of new intestines their best hope.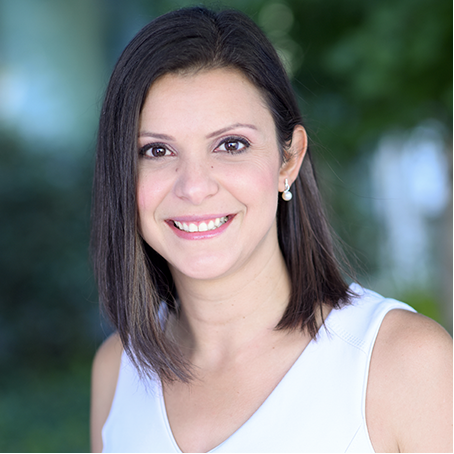 Denise Al Alam, PhD
Lung Development
Lung Development
Denise Al Alam, PhD
Babies born prematurely often have immature lung development and can experience lung damage due to assisted breathing. These deficits can lead to complications such as bronchopulmonary dysplasia or other life-threatening lung diseases. In order to help these babies, we need to first understand which genes and proteins support proper lung growth. Our knowledge in this area is limited because most of our information arises from preclinical studies, which are not always reflective of what happens in humans. Dr. Al Alam studies human lung development on a molecular and cellular level, including how cells of the lung divide and communicate with each other. Her research has advanced our understanding of the basic biology of this critical organ and will pave the way for doctors to properly treat babies with compromised lung maturity. With 30 peer-reviewed scientific publications produced during her 10 years at Children's Hospital Los Angeles, Dr. Al Alam is taking her field by storm and leading us to a future that will allow our babies to breathe easier.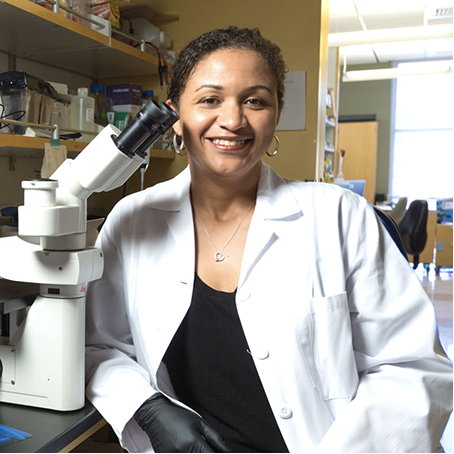 Senta Georgia, PhD
Pancreatic Stem Cells
Pancreatic Stem Cells
Senta Georgia, PhD
Insulin is a critical hormone for blood sugar regulation. When the insulin cells of the pancreas die or fail to form, a serious disease called diabetes results. Patients must have daily insulin injections and carefully monitor sugar intake and blood sugar levels. Poor blood sugar regulation can affect all parts of the body and lead to serious health problems. Dr. Georgia sees this health epidemic as something science can tackle. Her lab seeks to understand how to regrow insulin cells and allow the body to produce its own insulin again. Dr. Georgia's career work has advanced our understanding of how insulin cells in the pancreas develop and expand over a lifespan. These insights could lead to new avenues for treatment. Her lab explores how a patient's cells might be transformed into insulin-producing pancreatic cells. Some day in the not-too-distant future, she hopes these converted cells can help children with diabetes. With her work featured in prestigious scientific journals like Developmental Cell and Journal of Clinical Investigation, Dr. Georgia is poised to make this hope a reality.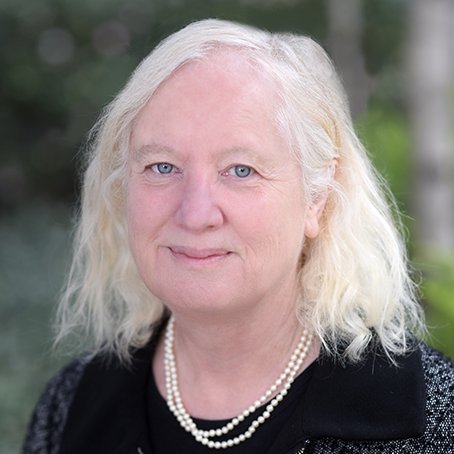 Kathie Eagleson, PhD
Brain Development
Brain Development
Kathie Eagleson, PhD
How does the brain put itself together during development? What genes and proteins drive the formation of synapses, the connections between nerve cells in the brain? These are the big questions Dr. Eagleson is tackling with her research. Biomedical advances have pinpointed genes that are associated with increased risk for brain-based disorders. However, it's important to know the role these genes play during typical development before we can understand how changes in their expression make an individual vulnerable to a certain condition. Dr. Eagleson seeks to do just this. Focusing on genes that have been associated with psychosocial disorders, she works to understand the role of these genes in building synapses and intricate architecture of the brain. This, she hopes, will give medicine a better chance to treat complex neurological conditions. Dr. Eagleson has published dozens of findings in top scientific journals in her field, bringing us closer to understanding the complicated structure and functions of the brain.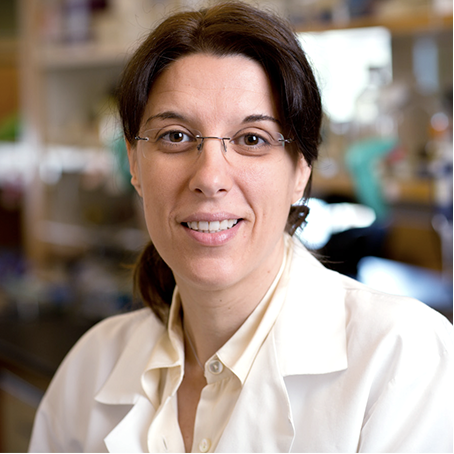 Laura Perin, PhD
Kidney Disease
Kidney Disease
Laura Perin, PhD
The function of our kidneys is to constantly filter and remove toxins from the bloodstream. There are more than 30 million people affected by chronic kidney disease and the incidence is growing in our pediatric population. Dr. Perin is the co-director of the GOFARR laboratory, which specializes in renal regenerative medicine. Her research uses vesicles – small packets of particles released by stem cells – as a new therapeutic approach to slow the progression of kidney disease. These vesicles contain 'pro-healing' molecules that have shown promise in combating kidney decline. Dr. Perin's goal is to improve the quality of life for pediatric and adult patients. She hopes to prevent patients from depending on interventions such as dialysis. With scientific advances featured in the top journals in her field, Dr. Perin is working towards this hope.