The Saban Research Institute Annual Poster Session
Nearly two decades ago, The Saban Research Institute (TSRI) Annual Poster Session was established to showcase the diversity of research investigated at Children's Hospital Los Angeles (CHLA). Every June the event provides the CHLA research community the opportunity to spend time learning about, thinking about and interacting around the scientific findings and questions of our clinical and research trainees and faculty. It also offers a forum for participants to share their recent project findings and network for future research endeavors. View poster guidelines.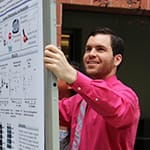 20th Annual Poster Session
Join the CHLA research and clinical community on Tuesday, June 9, 2015, for a daylong poster session showcasing our diverse areas of scientific inquiry.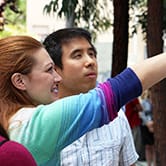 On June 10, 2014, the Anita S. Watson Courtyard buzzed with excitement as CHLA students and staff prepared for The Saban Research Institute's 19th Annual Poster Session. Established nearly two decades ago as a way to highlight the diversity of research at CHLA, the poster session has evolved into one of the most anticipated and attended events of the year, where researchers from across the hospital come together to showcase their recent work and discoveries.
Learn More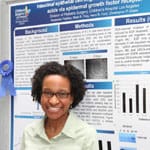 On June 3, 2013, research faculty and trainees gathered for the 18th Annual TSRI Poster Session, which drew the highest number of abstract submissions and attendance to date, covering broad fields of basic, clinical and community research.
Learn more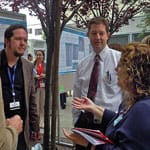 On June 4, 2012, the CHLA community came together to engage with clinical and research trainees and learn about their scientific questions and findings at the 17th Annual TSRI Poster Session. Keynote speaker, Doris Tsoa, PhD, assistant Professor at the California Institute of Technology, captivated the audience with her talk on the neurological mechanisms required for face recognition.
Learn more