Polk Laboratory
Research Topics
Regulation of the growth and development of the intestine

Childhood inflammatory bowel disease
Research Overview
Our laboratory studies the regulation of the growth and development of the intestine as it relates to injury, inflammation, regeneration and associated cancer. Our ultimate goal is to identify novel ways to better treat or possibly prevent childhood inflammatory bowel disease.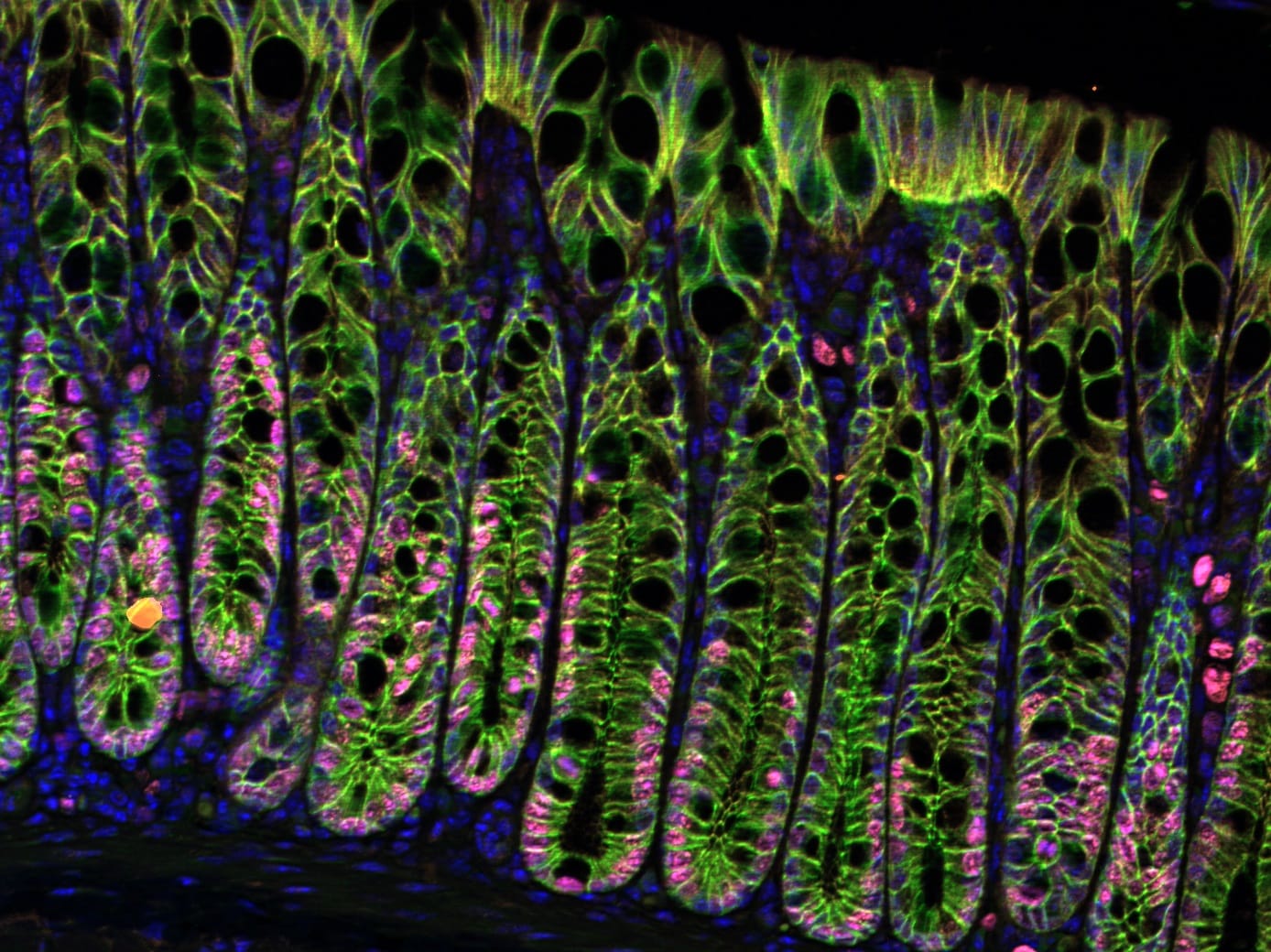 Our current areas of investigation include epidermal growth factor and tumor necrosis factor receptor signaling mechanisms leading to cellular growth, survival, development, wound healing and how these factors influence inflammation and cancer.
We have identified how these signaling systems contribute to disease in colitis models and how they influence long-term cancer risk, which is a major concern for pediatric patients with inflammatory bowel disease.
Our goal is to better understand how to treat or prevent intestinal inflammation, injury and cancer.
We have also identified one of the only known mechanisms through which probiotic bacteria can protect the colon from injury and inflammation.
We use cutting-edge techniques to study these questions, including in vivo models, novel genetic approaches, cell culture systems, state-of-the-art microscopy and colonoscopy imaging systems.
Key Findings and Achievements
Determined the mechanisms controlling EGFR and TNFR1/2 signaling in colon epithelial cells.
Determined the roles of ErbB2 and ErbB3 in colitis.
Determined how the signaling molecule KSR regulates colon epithelial cell survival.
Identified and determined how a protein produced by probiotic bacteria protects colon epithelial cells and treats colitis.
Current Funding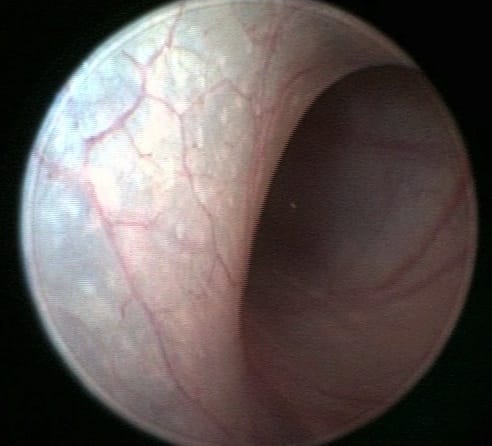 My laboratory is focused on the regulation of growth and development of the intestinal cell as it relates to growth, development and disease. Current areas of investigation include epidermal growth factor and tumor necrosis factor receptor family member signaling mechanisms leading to proliferation, differentiation, survival or migration of intestinal cells and the relationship between inflammation and tumorigenesis.
NIH R01DK056008: Cytokine regulation of intestinal epithelial restitution
These studies are designed to test the hypothesis that during acute injury and chronic inflammation TNF stimulates TNFR processing and signal transduction, including transactivation of EGFR/ErbB2, to promote epithelial cell monolayer integrity and health of the host. The overall goal of these studies is to better understand the role of TNFR signaling during intestinal epithelial injury repair responses and inflammation.

NIH R01DK066176: Mechanism of KSR regulation of intestinal cell survival
The goal of this proposal is to test our hypothesis that KSR kinase activity regulates IEC survival during the inflammatory response through activation of anti-apoptotic signal transduction pathways. Aim 1 is designed to determine the mechanisms regulating KSR activation. The focus of Aim 2 is to identify substrates and downstream targets of KSR in IECs. In Aim 3 we will study the biological role of KSR in intestinal epithelial injury using in vivo models.

NIH P01CA116087: H.pylori-induced inflammation and gastric cancer
The overarching objective of Project 2 is delineation of the EGFR molecular signaling events initiated by H. pylori epithelial cell contact that regulate phenotypes related to gastric carcinogenesis.

Welcome Trust: The Role of NF-kB and Cell Shedding in Inflammatory Bowel Disease
The goal of this proposal is to use models of IBD to identify molecular pathways that regulate gastrointestinal epithelial barrier function and bacterial translocation in chronic intestinal inflammation, with emphasis on the TNF and NF- kappaB signaling pathways.