Discovery and Innovation Speaker Series

The Saban Research Institute (TSRI) Discovery and Innovation Speaker Series, launched in 2014, is designed to unify our faculty, students, and trainees around great scientific findings shared by experts of the highest caliber. Four times a year, TSRI invites a prominent speaker to present on the most cutting edge research pertaining to the developmental origins of health and disease. Speakers include National Academy of Sciences members, Institute of Medicine members, American Association for the Advancement of Science Fellows and Howard Hughes Investigators. The Series is open to the public and lunch is served to the first 70 attendees.
2014 - 2015 Discovery and Innovation Series Speakers
Sept. 30, 2015 - Discovery & Innovation Seminar
David M. Sabatini, MD, PhD, Member, Whitehead Institute, Professor of Biology, MIT, Investigator of the Howard Hughes Medical Institute, Senior Associate Member, Broad Institute, Member, David H. Koch Institute for Integrative Cancer Research at MIT, sabatinilab.wi.mit.edu; Topic: "Regulation of Growth by the mTOR Pathway"
Dec. 2, 2015 - Discovery & Innovation Seminar
Diana W. Bianchi, MD, Executive Director, Mother Infant Research Institute, Tufts Medical Center, Vice Chair for Research, Floating Hospital for Children, Natalie V. Zucker Professor of Pediatrics, Obstetrics & Gynecology, Tufts University School of Medicine, Editor-in-Chief, Prenatal Diagnosis, www.tuftsmedicalcenter.org/MIRI; Topic: "Fetal Personalized Medicine: Developing Novel Prenatal Treatments to Address Genetic Disorders" Hosted by D. Brent Polk, MD
2013—2014 Discovery and Innovation Series Speakers
---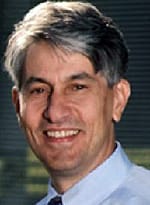 Wednesday, June 25 2014; 12 —1 p.m.
"Reparative and Regenerative Medicine"
Michael Longaker, MD
Department of Surgery
Stanford University School of Medicine
Lucile Salter Packard Children's Hospital
Deane P. and Louise Mitchell Professor and Vice Chair
Co-Director, Institute of Stem Cell Biology and Regenerative Medicine
Director of the Program in Regenerative Medicine
Director, Children's Surgical Research
Director of Research, Division of Plastic & Reconstructive Surgery
Professor, by Courtesy, Department of Bioengineering
Professor, by Courtesy, Department of Materials, Science and Engineering

Inaugural Discovery & Innovation Series Lecture:
Wednesday, January 8, 2014; 12—1 p.m.
"Recombinant Immunotoxins: from Conception to Clinical Reality in Leukemia and Mesothelioma"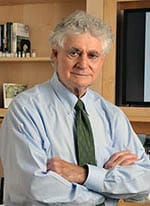 Ira Pastan, MD
National Institutes of Health Distinguished Investigator
Co-Chief, Laboratory of Molecular Biology
Center for Cancer Research
National Cancer Institute
National Institutes of Health

Ira Pastan, MD, is Head, Molecular Biology Section and Molecular Biology Laboratory Co-Chair at the Center for Cancer Research at the National Cancer Institute. He obtained his MD from Tufts University, received his medical training at Yale University and research training at the NIH. He established the Laboratory of Molecular Biology in 1970. He is a member of the National Academy of Sciences, a Fellow of the AAAS and the American Society of Microbiology. In 2009, he was awarded the prestigious International Antonio Feltrinelli Prize for Medicine.