The Saban Research Institute 2011 Annual Symposium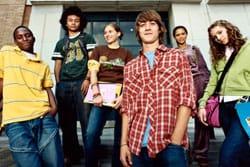 "Healthcare Transition: Empowering Our Patients to Become Healthy Adults"
On Nov. 11, 2011, The Saban Research Institute Annual Symposium focused on the process of supporting the needs of youth and families as they make the transition from pediatric to adult-oriented health systems. Topics included health care reform, communication and use of social media, health economics, bench-to-bedside translation and measuring quality and efficiency in the health care system. The Symposium honored Roberta Williams, MD, featuring the first annual Roberta G. Williams Lecture in Adolescent and Young Adult Transitional Care.
Message from the Director, The Saban Research Institute

Today we honor Dr. Roberta G. Williams, a world-class cardiologist and professor of Pediatrics who also formerly held the positions of chair of Pediatrics for the Keck School of Medicine at USC and chair of Pediatrics and vice president of Academic Affairs at Children's Hospital Los Angeles. She has long shown her interest and commitment to developing best practices for managing the transition of care for children with lifelong health challenges.
At a time when transitional care has become part of the national agenda, it is only fitting that we acknowledge and honor someone who is truly a pioneer in this field.
The good news is that young people with chronic and complex medical issues are surviving to adulthood in greater numbers and have expectations of leading long and productive lives. Our challenge, as health care providers, is to facilitate the transition of these adolescents and teenagers from the pediatric health care system where they have flourished, to adult-centered care environments. That transition, although essential, can be perilous and marked by delayed or inappropriate care as well as emotional and financial stress to the patient and family.
Our ability to share our knowledge and experience of ways to improve this process—to structure the transition so that patients can continue to receive uninterrupted, family and patient-centered care—sets the stage for new horizons.
Regardless of whether young people have heart disease, cancer, cystic fibrosis, inflammatory bowel disease or autism, they will require comprehensive and coordinated care. Our goal today is to advance the agenda for developing a formal knowledge-driven approach to this important next step to a fulfilling and productive adult life.