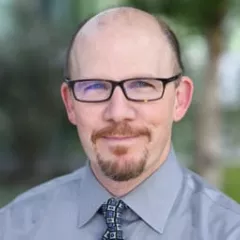 Jay Pruetz, MD
Director, Fetal Cardiology Program
Attending Physician
Clinical Associate Professor of Pediatrics and Obstetrics and Gynecology, Keck School of Medicine of USC
Jay D. Pruetz, MD, is an Assistant Professor of Pediatrics at the University of Southern California (USC) and director of the fetal cardiology program in the division of pediatric cardiology at Children's Hospital Los Angeles (CHLA). He graduated Cum Laude from the University of California Los Angeles (UCLA) with a Bachelors of Science in microbiology and molecular genetics in 1996, and then attended Tufts University Medical School where he graduated Alpha Omega Alpha in 2001. He completed his pediatric internship and residency at Cedars Sinai Medical Center in Los Angeles in 2004 and fellowship in pediatric cardiology at Children's Hospital Los Angeles in 2008. Dr. Pruetz is a board certified pediatrician since 2004 with subspecialty board certification in pediatric cardiology since 2008.
Dr. Pruetz is actively involved in the detection and pre-term management of fetuses with congenital heart disease, and he continues to care for these infants after they are born both during their inpatient stay in the hospital and once they are discharged home. He is a representative of the Heart Institute at CHLA who works closely with The Institute for Fetal Maternal Health (IMFH) at Hollywood Presbyterian Medical Center (HPMC) to care for fetuses diagnosed with major congenital malformations. This collaboration has provided him the unique opportunity to study outcomes for fetuses with critical heart lesions and develop new strategies to improve both prenatal and postnatal management.
Dr. Pruetz's current research is focused on the evaluation of cardiac pathology associated with Twin-Twin Transfusion Syndrome in conjunction with Dr. Ramen Chmait of the USC Fetal Therapy Program. He is also involved in work to develop a fetal micro pacemaker to treat fetuses with complete congenital heart block. The combined efforts of these two unique programs working together will hopefully lead to the development of new and exciting fetal therapies and interventions to treat some of our most complex fetal patients.
Clinical Interests
Fetal cardiology, prenatal diagnosis, fetal intervention, congenital heart disease and non-invasive imaging, including transthoracic ECHO, transesphogeal ECHO, cardiac MRI and fetal ECHO.
Education
Internship
Cedars Sinai Medical Center/UCLA
Residency
Cedars Sinai Medical Center/UCLA
Fellowship
Children's Hospital Los Angeles
Accomplishments
Memberships
American Heart Association, American Society of Echocardiography, American College of Cardiology, Western Society of Pediatric Cardiology
Medical Awards
Pediatric Inventor Finalist Award, 2012; Neonatology Good Starts Award, 2002; Alpha Omega Alpha Medical Honor Society member, 2001
Publications
Publications
Pruetz JD, Sklansky MS, Detterich J, Korst L, Llanes A, Chmait R. Twin-twin transfusion syndrome (TTTS) treated with laser surgery: postnatal incidence of heart disease in recipients and donors. Prenat Diagn.2011 Oct
31(10):973-7
Jones K, Tierney K, Grubbs BH, Pruetz JD, Detterich J, Chmait RH Fetoscopic laser photocoagulation of feeding vessels to a large placental chorioangioma after fetal deterioration post amnioreduction. Fetal Diagn Ther. Nov 12, 2011. [Epub ahead of print]
Pruetz JD, Detterich J, Trento L, Sklansky MS. Prenatal Diagnosis of Cor Triatriatum Sinister in a Fetus with Hypoplastic Left Heart Syndrome. Pediatr Cardiol. 2011 Aug
32(6):818-21.
Pruetz JD, Chmait RH, Sklansky MS. Complete right heart flow reversal: pathognomonic recipient twin circular shunt in twin-twin transfusion syndrome. J Ultrasound Med. 2009 Aug
28(8):1101-6.
Sklansky MS, Berman DP, Pruetz JD, Chang RK. Prenatal screening for major congenital heart disease: superiority of outflow tracts over the 4-chamber view. J Ultrasound Med. 2009 Jul
28(7):889-99.
Research
Research Summary
Fetal cardiology, prenatal intervention, prenatal diagnosis and management of congenital heart disease (CHD). Non-invasive imaging of CHD, including fetal, transthoracic echocardiography, MRI and CT. The diagnosis, treatment and management of complex CHD. Research in progress, includes: pre-clinical development of a percutaneous fetal micropacemaker for congenital complete heart block; cost-effectiveness analysis for prenatal diagnosis of critical CHD; Outcomes of Fetal and Neonatal Ebstein's Anomaly and Tricuspid Valve Dysplasia; the impact of fetal diagnosis and delivery management on critical congenital heart disease requiring early intervention during postnatal life; diagnostic accuracy of fetal echocardiography to predict outcomes in twin-twin transfusion syndrome (TTTS) prior to fetal laser therapy; National Pediatric Cardiology Quality Improvement Collaborative: A JCCHD initiative to improve survival and reduce morbidity of infants with hypoplastic left heart syndrome between stage 1 and stage 2.