iHeartMedia Los Angeles' KOST 103.5 to Join Children's Hospital Los Angeles for Fifth Annual Giving Tuesday Fundraising Event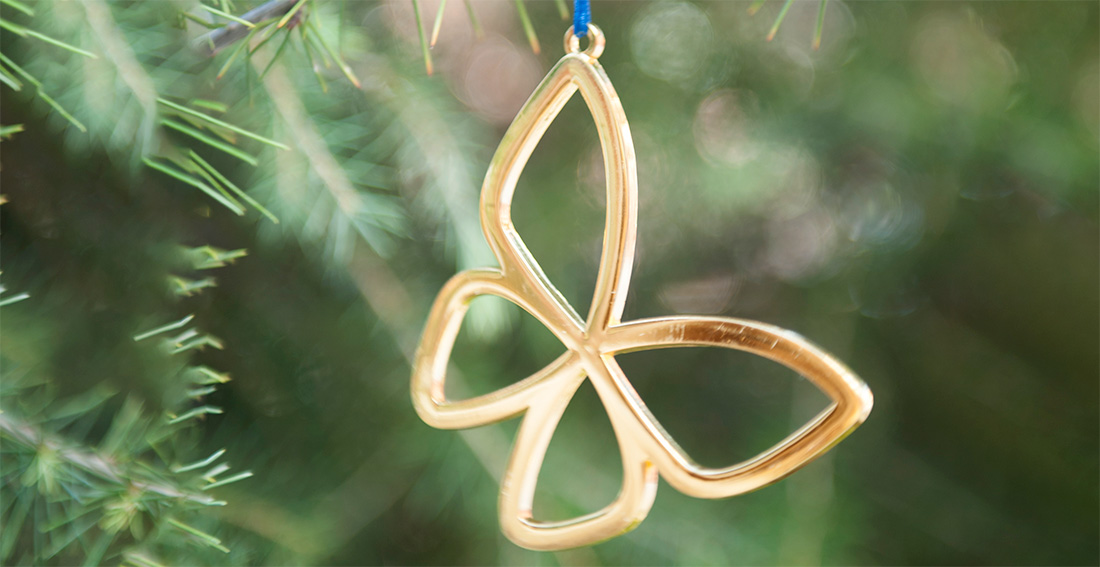 On Tuesday, Dec. 1, radio personality Ellen K will anchor 12 hours of dedicated programming on KOST 103.5 to generate support for CHLA's year-end fundraising campaign

LOS ANGELES (November 30, 2020) – On Tuesday, Dec. 1, Los Angeles' top rated morning radio show, The Ellen K Morning Show on KOST 103.5, will help kick off the season of giving with the Children's Hospital Los Angeles (CHLA) annual Giving Tuesday fundraising campaign. Giving Tuesday is the international day of charitable giving that takes place on the first Tuesday after Thanksgiving.
Starting with The Ellen K Morning Show, nationally syndicated on 40 stations, KOST 103.5 will dedicate 12 hours of programming to Giving Tuesday and highlight the world-class pediatric medical care that Children's Hospital Los Angeles provides by featuring interviews with patient families, hospital leaders, celebrity supporters and sponsoring partners. KOST listeners are invited to support the hospital and donate by texting CHLA to 243725, visiting kost1035.com/chla or calling 1-800-909-CHLA (2452).
"We are grateful to our friends at KOST for partnering with us for a fifth consecutive Giving Tuesday event," says Children's Hospital Los Angeles President and CEO Paul S. Viviano. "We rely on the generosity of our supporters and this year their support is more crucial than ever. The COVID-19 pandemic has greatly impacted how our community, our country and the world can function, but we have not allowed it to impede CHLA's ability to provide lifesaving care to our pediatric patients."
"Over the years my admiration for the incredible work that is done at Children's Hospital Los Angeles has deepened," said Ellen K, whose son, Calvin, is a former patient. "My KOST family and I are honored to once again have the opportunity to share with our audience some truly inspirational patient stories, and highlight the tireless efforts of the doctors, nurses, child life staff and all of the other frontline workers that make CHLA the jewel of our city."
Kicking off on Giving Tuesday, CHLA's year-end fundraising campaign is a month-long appeal to the community to donate funds that will directly support the pediatric medical care CHLA provides. CHLA is the primary safety net hospital for all families in need of highly specialized pediatric care. Donations to the campaign through the end of the year will ensure that every patient treated at CHLA receives the critical, lifesaving care they need.
Blueair, a leading international producer of air purifiers that are designed in Sweden, is Giving Tuesday's premier matching sponsor with a $200,000 gift. Throughout the day, Blueair, along with CBS Studios and n:philanthropy, will double every donation, dollar for dollar, for a combined total of up to $240,000 in matched gifts. During the broadcast, Ellen K will also announce the total funds raised by Giving Tuesday sponsor, Envy™ apples, who donated a percentage of sales to CHLA for every carton of Envy Apples sold at 451 Gelson's Markets, Bristol Farms and Albertsons/Vons/Pavilions locations throughout November.
In addition, on Giving Tuesday and throughout December, donors will have the opportunity to make their gift go even further. For every contribution of $35 or more, CHLA will provide a copy of "Natalie Portman's Fables" to a child in the hospital. The New York Times best-selling children's book, written by Academy Award-winning actress, director, producer, and activist Natalie Portman, was released in October and retells three classic fables with a modern take on timeless life lessons.
The community can also support CHLA through several local retail experiences:
From Dec. 1 – 5, Jimmy Choo will host a special shopping campaign to benefit CHLA with 20 percent of sales from purchases made at its Beverly Hills store location when the hospital is mentioned, up to $5,000. Customers can call the Beverly Hills store to make a purchase, visit the store during normal business hours or schedule a virtual shopping appointment.
Porto's Bakery and Café will donate a portion of the proceeds from all cheese roll sales across all five bakeries to CHLA from Monday, Nov. 30 to Friday, Dec. 4.
On Dec. 2, Lather will host a virtual shopping event with 20 percent of sales benefiting CHLA.
Throughout December, participating ACE Hardware, Chevron, and GameStop locations will allow patrons to round up their purchase or make a point-of-sale donation.
Through Dec. 25, with a contribution of a new unwrapped toy, Oscar de la Renta will donate 10 percent of sales to CHLA. Toys must be brought to Oscar de la Renta on Melrose Place.
Throughout December, Commedia Shoppe, which makes mask chains and necklaces from precious and semi-precious stones, will donate 20 percent of sales to CHLA's Expressive Arts Therapy Program.
Children's Hospital Los Angeles is one of the top pediatric academic medical and research institutions in the United States and relies on the generosity of community support. Each and every gift to CHLA helps the hospital provide care to patients from not only the Los Angeles area, but from all 50 states and from more than 25 countries around the world.
iHeartMedia is the leading media outlet in the Los Angeles market with multiple platforms including its broadcast stations; live events; data; and its digital businesses and platforms, including mobile, social and its own iHeartRadio, iHeartMedia's free all-in-one digital music, podcasting and live streaming radio service – with more than 2 billion app downloads and more than 135 million registered users.

About Children's Hospital Los Angeles
Founded in 1901, Children's Hospital Los Angeles is the highest-ranked children's hospital in California and fifth in the nation on the prestigious U.S. News & World Report Honor Roll of best children's hospitals. U.S. News ranks Children's Hospital Los Angeles in all 10 specialty categories. Clinical care at the hospital is led by physicians who are faculty members of the Keck School of Medicine of USC through an affiliation dating from 1932. The hospital also operates the largest pediatric residency training program at a freestanding children's hospital in the Western United States. The Saban Research Institute of Children's Hospital Los Angeles is home to all basic, translational, clinical and community research conducted at the hospital, allowing proven discoveries to quickly reach patients. Our mission: to create hope and build healthier futures. To learn more, follow us on Facebook, Instagram, LinkedIn, YouTube and Twitter, and visit our blog at CHLA.org/blog.
About iHeartMedia Los Angeles
iHeartMedia Los Angeles owns and operates KIIS-FM, KBIG-FM, KOST-FM, KRRL-FM, KYSR-FM, KFI-AM, KLAC-AM, KEIB-AM and is part of iHeartMedia. iHeartMedia is the number one audio company in the United States, reaching nine out of 10 Americans every month – and with its quarter of a billion monthly listeners, has a greater reach than any other media company in the U.S. The company's leadership position in audio extends across multiple platforms including more than 850 live broadcast stations; streaming music, radio and on demand via its iHeartRadio digital service available across more than 250 platforms and 2,000 devices including smart speakers, digital auto dashes, tablets, wearables, smartphones, virtual assistants, TVs and gaming consoles; through its influencers; social; branded iconic live music events; and podcasts as the #1 commercial podcast publisher globally. iHeartMedia also leads the audio industry in analytics and attribution technology for its marketing partners, using data from its massive consumer base. iHeartMedia is a division of iHeartMedia, Inc. (NASDAQ: IHRT). Visit iHeartMedia.com for more company information.