Fall into Wellness Family Health Fair Aims to Help families and Address Health Disparities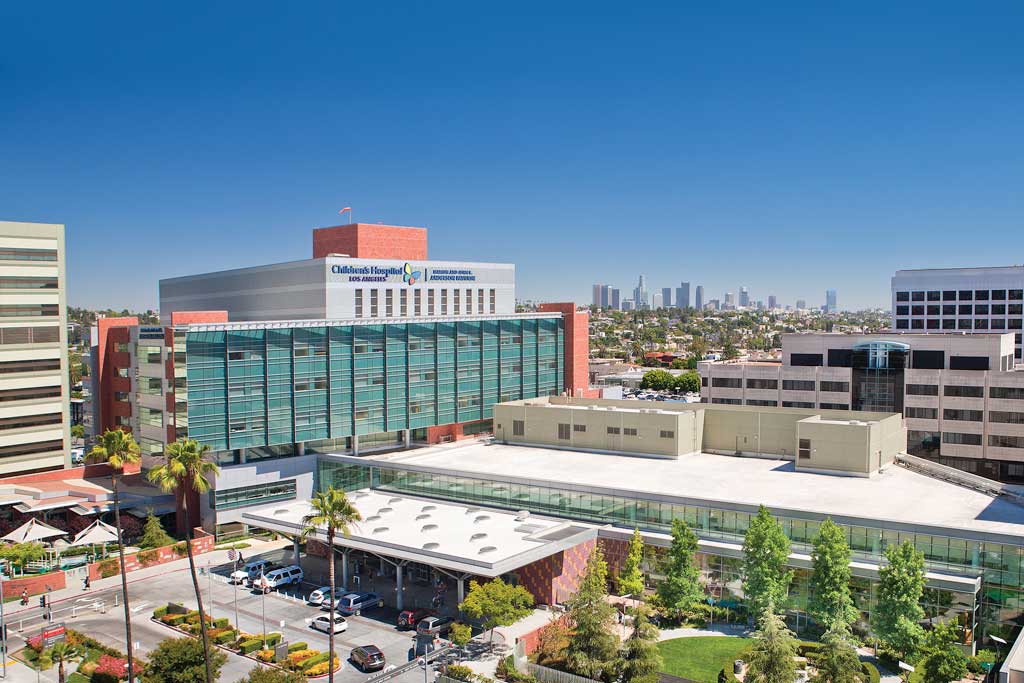 Event set for Oct. 22 from 10 am to 2 pm PST at the Macedonia Baptist Church in Los Angeles
The Fall into Wellness Family Health Fair aiming to address economic, health and social disparities in the Watts community of Los Angeles will take place Oct. 22, 10 a.m. to 2 p.m. PST, at the Macedonia Baptist Church, 1751 E. 114th Street, in Los Angeles.
The Family Health Fair welcomes the public, and will provide free immunizations, health screenings and a festive family atmosphere with food, music and booths staffed by community and hospital volunteers featuring everything from art and educational activities for kids to first aid training and job opportunities for adults.
The event is being hosted by Macedonia Baptist Church and the Macedonia Community Development Corporation, Charles Drew University and Children's Hospital Los Angeles.
Community speakers and special guests will address the fair goers at 11 am.
"The Watts community, as with other unserved communities across the nation, are often overlooked and neglected when it comes to health disparities," says Rev. Dr. Shane B. Scott, the Pastor at Macedonia Baptist Church and Founder, CEO, and Chairman of the Board of the Macedonia Community Development Corporation. "We need pointed partnerships that seek to speak to the entire person. That's what we are seeking to do with Children's Hospital Los Angeles."
Healthier Families are the center of strong communities
"With our partnership with Macedonia Baptist Church, the Macedonia Community Development Corporation and Charles Drew University, CHLA is building a long-term collaboration with pillar organizations in the community," says CHLA Executive Vice President and Chief Strategy and Transformation Officer Lara Khouri. "Our goal is to improve the health of our most vulnerable populations because we know that healthier families are the center of strong communities."
CHLA has a longstanding relationship with families in South Los Angeles. Over the past three years, the hospital has seen more than 61,000 unique patients and managed more than 243,000 patient visits from the community. CHLA strives to make the hospital a safe and happy environment while our young patients are on their way to good health, and the Family Health Fair will reflect this commitment by bringing activities in the hospital to families attending the event.
"We'll have music and art therapy projects for kids, dog therapy demonstrations and first aid training; the fair is an opportunity for us to share our health knowledge, provide health screenings and immunizations, and bring together local partners as a one-stop shop for local families, and it's all in a fun and engaging atmosphere," says Dr. Jennifer Baird, one of the fair's organizers and a nursing director and scientist at CHLA. "This collaboration between CHLA and the Macedonia community partners has been built to address health, economic, and social disparities with the goal of extending the life expectancy of the people in Watts and surrounding communities."

What: The Fall into Wellness Family Health Fair
Where: Macedonia Baptist Church, 1751 E. 114th St. Los Angeles, CA 90059
When: Saturday Oct. 22, 10 am to 2 pm
Media: Please RSVP; You are invited to hear special guest speakers at 11 am.

Free medical services provided on site day-of for children and adults. CHLA is partnering with Charles Drew University and their nursing students to support activities at the health education and health screening booths.
Blood glucose and vital signs: Check your blood glucose level and vital signs
Health education regarding CPR and AED (Automated External Defibrillator) usage for sudden cardiac arrest
Health education for infection prevention
First aid and wound care: Learn CPR and how to care for minor wounds
Literally Healing library activities
Child Life: Enjoy Music and Art Therapy activities
Ergonomics
Dog therapy: Visit with therapy dogs
Physical therapy/Ergonomics
Vaccinations: Flu shots and COVID-19 vaccinations and boosters available
Camp CHLA information
Raffle Prizes, Food, music and more!
Community organizations:
Library services Pick up a free library card and stop by the L.A. County Library's science, technology, engineering, arts and math (STEAM) van to learn about computer coding, robotics, 3D printing and more.
Watts Rising
Watts Neighborhood Council,
Habit for Humanity, and
LA South Chamber of Commerce
Local fire department
The local library with services including cards and their STEAM (science, technology, engineering, arts, math) van.
Voter Registration
---
Related Content