Children's Hospital Los Angeles Boasts More Than 200 "Top Doctors," the Most Among Pediatric Medical Facilities in the Region
Pasadena Magazine's Top Doctors List Honors the Most Esteemed Physicians in Specialty Fields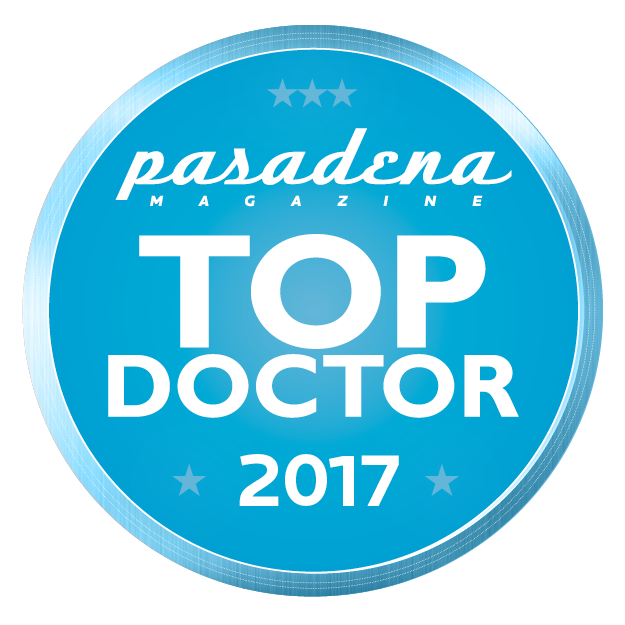 LOS ANGELES – Pasadena Magazine released its tenth annual Top Doctors issue for 2017, which distinguishes more than 200 physicians with privileges at Children's Hospital Los Angeles (CHLA), ranked among the best pediatric academic medical centers in the United States.
Many of these physicians are members of the Children's Hospital Los Angeles Medical Group (CHLAMG) and the CHLA Health Network. The CHLA Health Network is a group of more than 100 general pediatricians in 26 practices throughout Los Angeles who have affiliated with CHLA to improve care for children across Southern California. A significant number of the CHLA Medical Group physicians honored by the magazine are also faculty members with the Keck School of Medicine of USC.
"We are thrilled that more than 200 of the physicians who provide care at CHLA and in Arcadia, as well as those who are pediatricians affiliated with the CHLA Health Network, have been recognized by their peers as 'Top Doctors,' more than any other pediatric health organization in the community," says Children's Hospital Los Angeles President and CEO Paul S. Viviano. "This honor is a testament to our highly-regarded medical staff and our hospital mission to create hope and build healthier futures for children. Day in and day out, our clinicians cement CHLA's standing as the top providers of exceptional pediatric care in Pasadena, the San Gabriel Valley and beyond."
"The CHLA Medical Group is proud to have its members acknowledged by peers in the medical community," says CHLA Medical Group CEO Larry Harrison. "This recognition reinforces the commitment to bringing together physicians with the highest reputations to develop a continuum of care that will help improve health outcomes for all children."
This is the tenth year Pasadena Magazine has developed and released its list of Top Doctors. Through a secure website ballot, doctors from the San Gabriel Valley and Los Angeles area voted for the most esteemed physicians in their own specialty fields. The list recognizes pediatricians affiliated with CHLA through the CHLA Health Network as well as specialists who are members of the CHLA Medical Group with specialty expertise in cardiology and cardiothoracic surgery; hematology; oncology and bone marrow transplantation; neurology; neurosurgery; orthopaedics and more. Many of CHLA's areas of expertise also rank among the best in the country in U.S. News & World Report's Best Children's Hospitals Survey for 2017-18, which selected CHLA among the top six pediatric medical institutions overall nationally and the top-ranked hospital for children in California.
The CHLA Health Network is the largest pediatrician network in Los Angeles and the only physician-led network of its kind in Los Angeles just for kids. The network is a growing and exclusive group of affiliated pediatricians with members in locations stretching across all corners of Los Angeles County and parts of Ventura County. Network pediatricians are committed to improving the patient experience and expanding access to CHLA's 350 specialty programs and services, research and technologies designed to support the care of children.
Among the physicians were recognized were many who practice at CHLA's outpatient center in the San Gabriel Valley at Children's Hospital Los Angeles - Arcadia. Just a block north of "Restaurant Row" in Arcadia, off the Huntington Drive exit on the 210 Freeway, this medical facility supports more than 9,000 visits annually, providing San Gabriel Valley families access to the same expert physicians who care for children at the nationally renowned main campus at Sunset and Vermont. Specialty services offered at the CHLA Arcadia Outpatient Center include: allergy and immunology, dermatology, endocrinology, gastroenterology, hematology-oncology, neurology, ophthalmology, orthopaedics, otolaryngology, pain management, pediatric surgery, pulmonology and urology. Laboratory and radiology services are also offered on site.
Families and children across the greater Los Angeles area have access to CHLA's award-winning care through four other neighborhood pediatric outpatient centers located in Encino, Santa Monica, South Bay and Valencia. In addition, physicians from the Fetal and Neonatal Institute oversee care in the neonatal intensive care unit (NICU) facilities at Hollywood Presbyterian Medical Center and three Providence Health & Services medical centers – Holy Cross in Mission Hills, Saint John's in Santa Monica and Tarzana. All pediatric care provided in the Providence Tarzana location is overseen by physicians of the CHLA Medical Group.
The 2017 Top Doctors edition of Pasadena Magazine will be available soon on newsstands across Los Angeles and can be found online at http://pasadenamag.com/2017-top-docs.
For Media Inquiries, Please Contact:
Lorenzo Benet, Director of Media Relations
323-361-4823 | lbenet@chla.usc.edu
About Children's Hospital Los Angeles
Children's Hospital Los Angeles has been ranked the top children's hospital in California and sixth in the nation for clinical excellence with its selection to the prestigious U.S. News & World Report Honor Roll. CHLA is home to The Saban Research Institute, one of the largest and most productive pediatric research facilities in the United States. Children's Hospital is also one of America's premier teaching hospitals through its affiliation with the Keck School of Medicine of the University of Southern California since 1932. For more information, visit CHLA.org. Follow us on Twitter, Facebook, YouTube, LinkedIn and Instagram, and visit our child health blog (CHLA.org/blog) and our research blog (ResearCHLABlog.org).
About Children's Hospital Los Angeles Medical Group
Children's Hospital Los Angeles Medical Group is composed of 596 physicians and 708 practitioners who lead the multidisciplinary clinical team at Children's Hospital Los Angeles, a world-renowned pediatric academic medical center located in the heart of Los Angeles. The majority of physicians in the group are also full-time faculty members at the Keck School of Medicine of the University of Southern California. Nearly one-quarter of the group's physicians are recognized as being among the best physicians in America as measured by their peers through lists such as "Best Doctors in America" and "America's Top Doctors." CHLAMG is an academic medical group, meaning that, in addition to providing direct care to patients, physicians teach medical students, residents and fellows and also conduct basic, clinical and translational research to advance pediatric health care.