Children's Hospital Los Angeles Surgeon Helps Lead Effort to Develop Critical Care and Trauma Facilities in Haiti
LOS ANGELES (June 27, 2014)--In addition to operating on and treating hundreds of Haitian patients, Henri R. Ford, MD, MHA, CHLA's vice president and surgeon-in-chief, has been an integral part of the reconstruction and development of Haiti's medical facilities since the country was devastated by a 7.0 earthquake in 2010.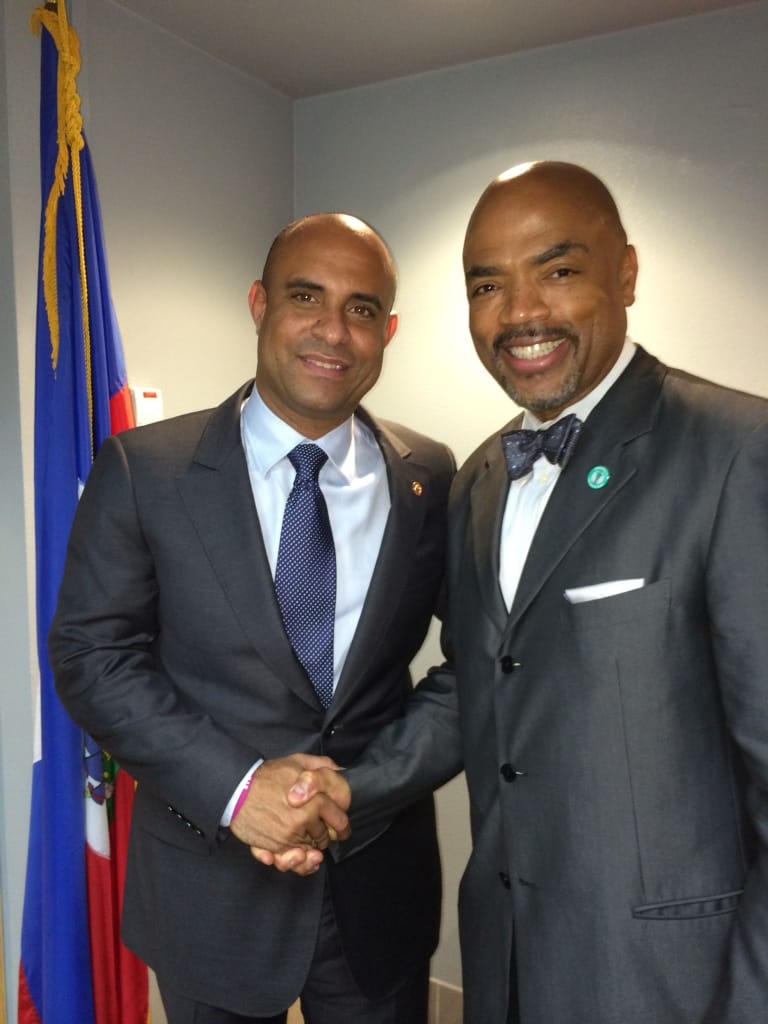 His latest contribution is helping the country's leadership develop a new, world-class, nationwide critical care and trauma network to cope with preventable causes of death in the Caribbean country.
"There is a strong need for Haiti to invest in a national trauma critical care network," explains Ford, who visits Haiti several times a year to treat patients and work with local surgeons, medical schools and government officials to develop the country's medical facilities. "The healthcare needs in Haiti are great and this will benefit the citizenry and help the overworked physicians providing the care for patients on a daily basis."
The project will help significantly reduce fatalities in cases involving 5 preventable causes of death in Haiti, which are major trauma, heart attack, stroke, severe burns and maternal emergencies.
Haiti's Prime Minister, Laurent Lamothe, with Dr. Ford and representatives of the non-profit Project Medishare by his side, announced plans for the establishment of a National Trauma Critical Care (NTCC) Hospital after meeting with Ford and his team, which was invited to present the trauma network plan to the Haitian ministerial cabinet. In addition, Dr. Ford will also participate in a commission to develop a long-term sustainability plan for the hospital facilities and to cultivate donors. Ford says that so far, $5 million has been committed to the project by the government of Haiti but he estimates that an additional $15-20 million are needed to complete construction of the NTCC. In addition, it is projected that operational costs to sustain the medical facilities will range between $5-10 million annually.
About Children's Hospital Los Angeles 
Children's Hospital Los Angeles has been named the best children's hospital on the West Coast and among the top five in the nation for clinical excellence with its selection to the prestigious U.S. News & World Report Honor Roll. Children's Hospital is home to The Saban Research Institute, one of the largest and most productive pediatric research facilities in the United States. Children's Hospital is also one of America's premier teaching hospitals through its affiliation since 1932 with the Keck School of Medicine of the University of Southern California.
Media Contact: Lorenzo Benet
Email: lbenet@chla.usc.edu