Children's Hospital Los Angeles Study of Childhood COVID-19 Immunity Could Safeguard Babies Too Young for COVID-19 Vaccination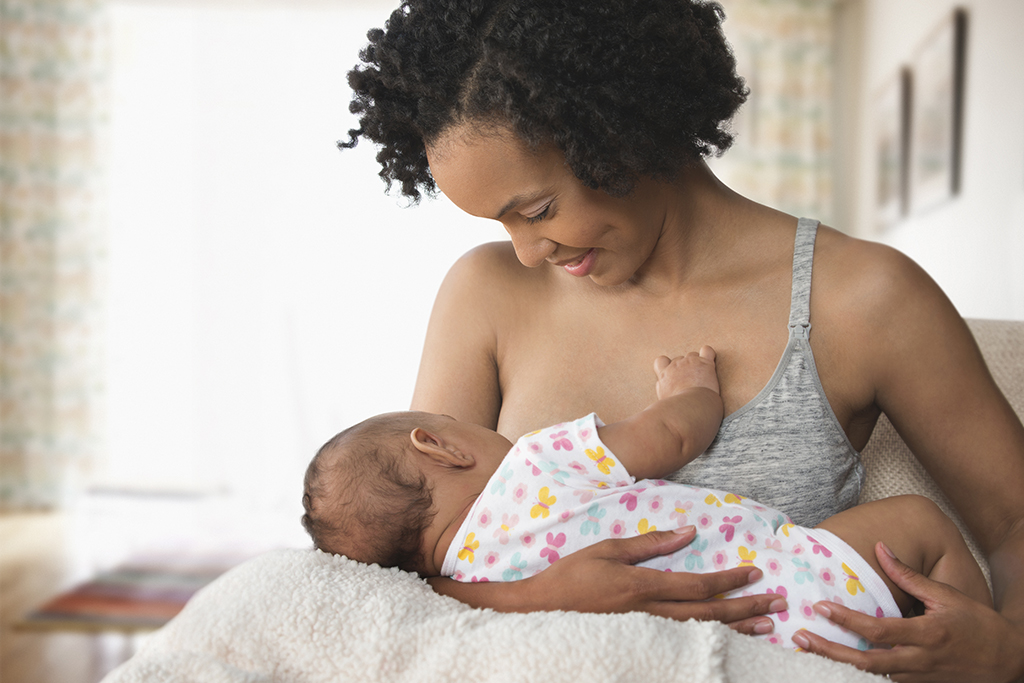 Children's Hospital Los Angeles awarded $4.2 million to study COVID protection in children and breastfeeding infants.
LOS ANGELES (January 31, 2023) – As COVID-19 cases and hospitalizations of children under 5 have increased worldwide, multiple research groups have found that children are a key source of virus transmission in families and in the community. Although most COVID-19 infections in children are mild, sometimes even asymptomatic, severe illness and post-infectious complications can occur.
Pia Pannaraj, MD, MPH, an infectious disease specialist at Children's Hospital Los Angeles, was awarded $4.2 million from the National Institutes of Health to study COVID-19 immunity in children. She leads a research team at CHLA that will examine the levels and duration of immunity in children who have received a COVID-19 mRNA vaccination. Her team will also study COVID-19 immunity transferred to infants through antibodies in breastmilk.
"This research will help us to better understand the levels of immunity that are generated by vaccination, how this differs by age, or in the case of babies too young to vaccinate, what level of immunity is transferred through the antibodies in their mothers' milk," says Dr. Pannaraj, Director of the Pediatric Immunization Advancement Laboratory and Vice Chair of Research in the Department of Pediatrics at CHLA.
Vaccination is the most effective way to prevent severe COVID-19 infection and transmission among adults and school-aged children. But children may respond to vaccination differently than adults, as their immune systems are still developing. Moreover, there still is not yet a vaccine available for infants under 6 months of age, who are at high risk for life-threatening complications from COVID-19.
Data so far suggests that the antibodies in breastmilk from vaccinated mothers can protect babies too young for vaccination from viruses such as COVID-19, flu or respiratory syncytial virus (RSV). "Understanding how human milk after vaccination can provide immunity will help us determine how to better protect infants," says Dr. Pannaraj, who is also an Associate Professor of Clinical Pediatrics and Molecular Microbiology and Immunology at the Keck School of Medicine of USC.
Tracking immunity across families
In this study of 560 children and their family members over five years, researchers will measure immunity at different time points. They will also sample blood and the mucus lining of the upper respiratory tract of breastfed infants every three to six months to measure antibodies, which are markers of immune protection. "We will see what levels of immunity are being produced and how long they last," says Dr. Pannaraj.
The researchers will also measure cellular immunity, comparing the numbers of T cells—a type of white blood cell that fights infection—in children to those of adults. "The other big question is what level of immunity can protect you from getting the disease?" says Dr. Pannaraj.
How immunity develops over time
To track patterns in immunity over time, data from this new study will be combined with samples from a prior COVID-19 vaccination and household transmission study of 1,275 adults, children and breastfeeding mother-infant pairs, which was started in 2020 and is still ongoing.
"Our goal was to track who got COVID-19, who didn't and why," says Dr. Pannaraj. "We began enrolling families into the studies at the start of the COVID-19 pandemic. Now some of them are on their third or fourth COVID infection, and it helps us to be able to understand what it is about those particular individuals, or families, that makes them more susceptible to repeat infections."
She notes that earlier COVID-19 studies lacked vital information on children. In addition, many studies are missing exposure histories, so it is important to follow the same individuals over an extended period to have all the necessary time points. "That's what makes this study a little bit different than others that are out there," says Dr. Pannaraj. "We're able to look at initial infections and repeat infections. We need to learn more about children's antibodies and cellular immunity so that we can better predict when they should get the booster. Right now, what we do for children is primarily based on what we know about adults."
About Children's Hospital Los Angeles
Children's Hospital Los Angeles is at the forefront of pediatric medicine, offering acclaimed care to children from across the world, the country and the greater Southern California region. Founded in 1901, Children's Hospital Los Angeles is the largest provider of care for children in Los Angeles County, the No. 1 pediatric hospital in California and the Pacific region, and is consistently ranked in the top 10 in the nation on U.S. News & World Report's Honor Roll of Best Children's Hospitals. Clinical expertise spans the pediatric care continuum for newborns to young adults, from everyday preventive medicine to the most medically complex cases. Inclusive, compassionate, child- and family-friendly clinical care is led by physicians who are faculty members of the Keck School of Medicine of USC. Physicians translate the new discoveries, treatments and cures proven through the work of scientists in The Saban Research Institute of Children's Hospital Los Angeles—among the top 10 children's hospitals for National Institutes of Health funding—to bring answers to families faster. The hospital also is home to one of the largest training programs for pediatricians in the United States. To learn more, follow us on Facebook, Instagram, LinkedIn, YouTube and Twitter, and visit our blog at CHLA.org/blog.