CEO Statement on the Passing of Trustee and Longtime Supporter Marion Anderson
It may be the greatest understatement to call Marion Anderson merely a friend of Children's Hospital Los Angeles. Marion was, and will always be, so much more. With her passing, we have lost a stalwart guardian of the children of Los Angeles, one with a giant's heart and a mother's unbridled love. Marion and her late husband John were fond of the saying, "Do the right thing." In this, her actions spoke louder than words ever could.
Marion Anderson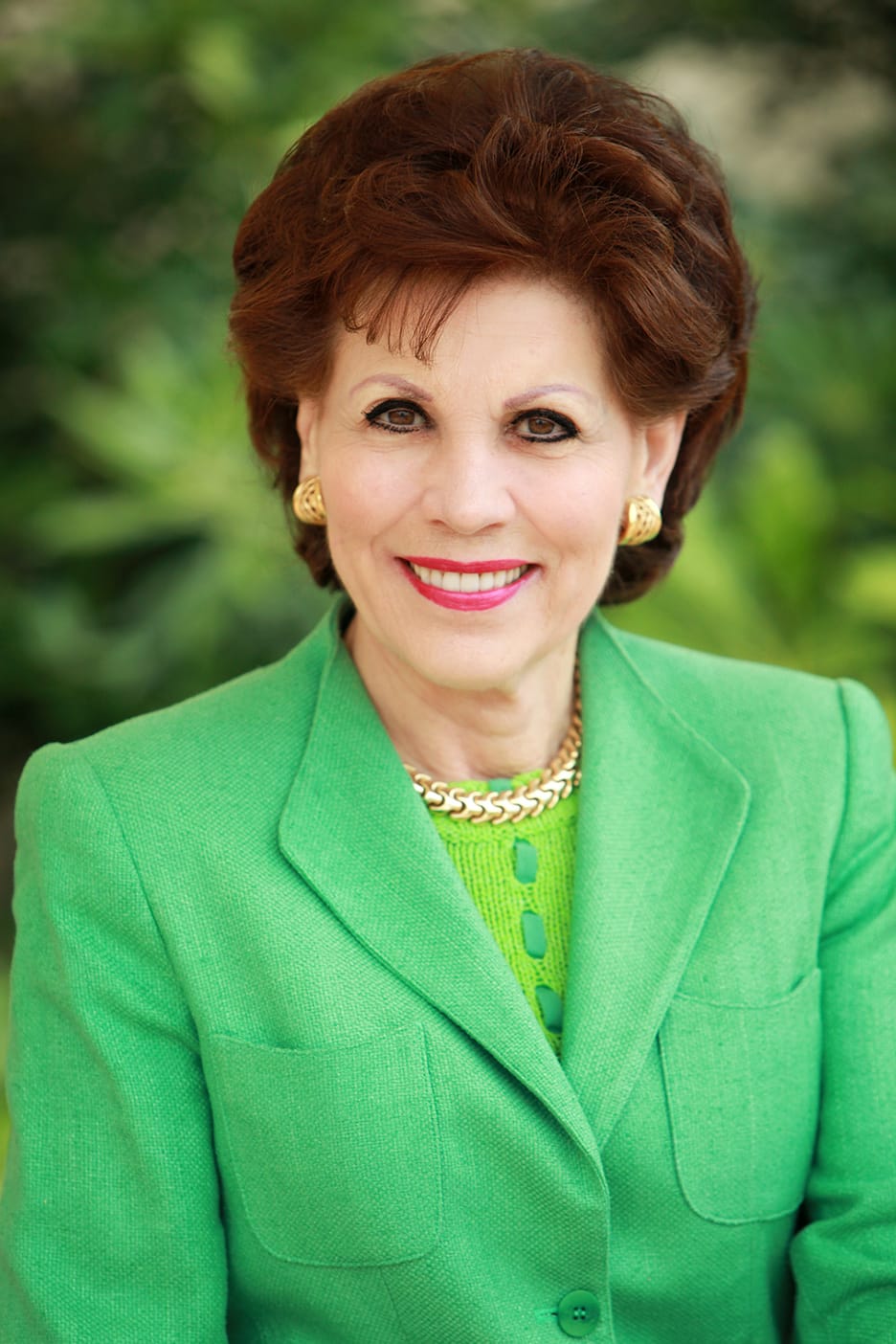 Marion's three decades of service to CHLA included serving as Co-chair of the Board of Trustees and "Living Proof: The Campaign for Children's Hospital Los Angeles." Marion led this campaign to success over a 13-year period, resulting in the institution's most successful fundraising effort and much-needed funding for our replacement inpatient tower and critical institution priorities. In 2011, she and her husband John added a transformative gift for our new inpatient building, named the Marion and John E. Anderson Pavilion in their honor. A year later, she agreed to support the institution's bridge over Sunset, connecting CHLA's clinical and research campuses.
Yet Marion also was a woman who would routinely deflect attention from herself and her accomplishments and instead point to the devoted work being done by others at CHLA. Even in her final years, one of her favorite things to do was to take people on walking tours of CHLA so they could meet the faculty and staff here dedicated to building hope and healthier futures for kids of all ages.
"It is not just a building of bricks and mortar, but a building that has a heart and soul and that cares – opening its arms with love to all," she would say. "I see it demonstrated every time I visit the campus. I see it in the doctors, researchers, and caregivers who devote their lives to our children and grandchildren."
All of us at Children's Hospital Los Angeles are saddened by Marion's passing on May 14 and we send our deepest condolences to the Anderson family. Throughout the history of CHLA, you will find benefactors and supporters, innovators and champions who have allowed us to grow into the institution we are today. Marion Anderson was an exemplar.
A CHLA Trustee since 1989, Marion co-chaired our Board of Trustees from 1999 to 2012. She received numerous recognitions during her tenure, including the hospital's Living Proof Visionary Award and the lifetime title of Chair Emerita. Her years of dedicated service and unceasing advocacy helped usher in a new era of health care for the children of Los Angeles.
Marion was not only a devoted philanthropist to many community institutions; she helped define the hospital we've become. That's why I believe she is so much more than a friend of Children's Hospital Los Angeles: She is CHLA, and every infant, child and young adult we help – they are the legacy of her grace and humanity.
"Who is Children's Hospital Los Angeles?" she once asked while being honored by the Association of Fundraising Professionals with a Lifetime Achievement Award. "It's you and me – it's the citizens of Los Angeles."
We are indebted to Marion for her philanthropy, generosity and love, and she will be deeply missed.
Paul S. Viviano
President and CEO
Children's Hospital Los Angeles