Pediatric Disaster Resource and Training Center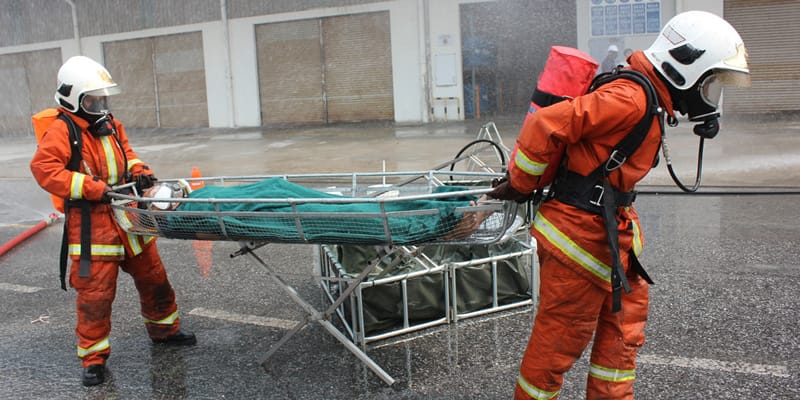 The Pediatric Disaster Resource and Training Center (PDRTC) at Children's Hospital Los Angeles expanded in 2008, with funding from the U.S. Department of Health and Human Services. The goal of the PDRTC is to identify and address gaps in pediatric disaster preparedness, response and training so that healthcare providers are prepared to handle needs of children in case of a major disaster.
The Center partners with the Los Angeles County Emergency Medical Services (EMS) Agency and serves as the county designated pediatric disaster resource center (DRC).
Our Goals
Expand the hospital's pediatric resources and expertise to a network of geographically dispersed health care facilities
Develop and deploy state-of-the-science pediatric disaster training to local providers, including preparedness through resiliency, and supporting response.
Our Services
The Pediatric Disaster Resource and Training Center provides:
Consulting and Technical Assistance
Project Management and Analysis
Education and Training
Public Policy and Advocacy
Evaluation and Research
Why Focus on Children and Disasters?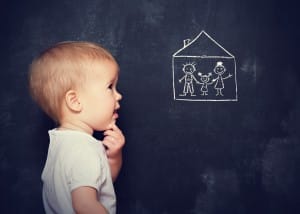 In the event of a natural disaster or terrorist attack—any event with mass casualties—children cannot be treated like little adults. Children are more physically and psychologically vulnerable than adults to biological and chemical agents, and other assaults to their bodies.
Critically injured children may require different treatments, different equipment, different drugs and their bodies will respond differently than an adult. As we saw with Katrina, there also are numerous logistical challenges when pediatric patients have been separated from their parents.
The Pediatric Disaster Resource and Training Center provides families with information on how to prepare for disasters.
Think Safety, Security and Basic Needs
Know in advance where your loved ones are supposed to meet in case they are separated. Make sure you have the following for your children.
Extra diapers and wipes
Blankets
Appropriate food (formula, jarred baby food, breast milk for infants and children who are breastfed). In a disaster, it is still beneficial to breastfeed. Read about infant nutrition during a disaster.
Provide psychosocial support for children
General Disaster Preparation Reminders
Decide on an out-of-state friend or family member to be the single point of contact for your family (after a disaster, it's often easier to call long distance). Make sure everyone in the family knows the name, address and phone number of the contact person. For any disaster, decide on a meeting place away from home where you and your family will gather if you become separated.
Keep your car's gas tank filled. Functional gas stations will be in short supply in a power outage.
Know evacuation routes and exits.
Know locations of gas shut-off valve, water main valve, and circuit breaker/fuse box.
Learn procedures for opening/closing valves and breakers.
Have a safe refuge area/meeting place for the family.
Rehearse evacuation from the home.
Change smoke and gas detector batteries at least once a year.
Incorporate fire and life safety practices.
Keep a disaster bin filled with essential survival items. These include batteries, flashlights, blankets, changes of clothing, non-perishable foods, water, bleach, can openers, tool kit, axe and shovel.
Make a family reunification plan-make sure family members know where to meet if you cannot go back to your home
Plan for alternate care for children, dependent elders and pets in case you cannot get home
Keep important documents safe in water/fire proof container
Preparing for Disasters That Happen When You're at Work
Review the Emergency Preparedness manual and learn what general responsibilities you have
Know where the back-up systems of communication (emergency phones, pay phones) and power (red plugs, extension cords, flashlights)are in your work area
Make sure your area's emergency call tree has accurate phone numbers with backup numbers for each employee
Participate in drills — these drills help employees become familiar with their duties and to assist in identifying weaknesses in the facility plan
Keep a small personal emergency kit at work that may include:

comfortable shoes
change of clothes
small food items
personal medication & extra eye glasses
small amount of money
list of phone number for family and friends
For more information on how to keep your family prepared for a disaster, visit www.ready.gov or www.redcross.org.
The Pediatric Disaster Resource and Training Center has focused extensively on preparing hospitals, clinicians and EMS providers for children's needs in a disaster. Below are some resources to help you plan, train and respond.
L.A. County Pediatric Surge Plan
The pediatric surge plan was designed to create a county-wide plan on how each hospital within Los Angeles County would contribute to caring for children in the event of a surge that largely impacts children. This plan is aligned with and supports L.A. County's compliance with the HPP Capabilities, Capability 1: Healthcare System Preparedness; Function 7 Coordinate with planning for at-risk individuals and those with special medical needs and Capability 10: Medical Surge.
L.A. County Pediatric Surge Plan
Pediatric Surge Quick Reference Guide
Pediatric Disaster Resources and References
Los Angeles County Emergency Medical Services (LAC EMS) Agency
Resources to Help You Plan
PEDSS - The Pediatric Emergency Decision Support System (PEDSS) is a web-based tool that uses demographic information and user input to help hospitals plan for the types of supplies and medications that they would need to respond to children's medical needs in a disaster.
Resources to Help You Train
This Pediatric Disaster Training Course was developed in 2008 with the goal of providing pediatric specific disaster information to healthcare workers. There are two forms of training being conducted. The first is an 8-hour in-person training course with interactive skills stations. The other is a 68-minute online course. Content includes both clinical and non-clinical information.
SurgeWorld is a serious simulation game that allows users to experience a hospital surge of pediatric patients. Users are required to triage arriving patients using a pediatric triage method called JumpSTART, developed by Lou Romig.
As patients are triaged, users additionally manage the different care areas by re-assessing patients as needed and monitoring pharmaceutical, supply and staffing levels. Each simulation enhances the users decision making for dealing with a surge of patients. Decision making is one of the critical factors needed during a disaster situation.
Disaster Olympix
Recognized by The Joint Commission as a "best practice" in 2012, this just-in-time training scenario is an excellent opportunity to challenge critical thinking skills and teamwork. Disaster Olympix is a hands-on exercise to challenge individuals in critical thinking, teamwork and communication. One goal is to raise awareness of potential disaster related issues and to ensure that staff is prepared to jump in and utilize every asset to provide safe, timely assistance in the case of a major event.
We create a series of real-world events that hospital workers may encounter during disasters. Teams of five individuals are challenged in each activity and have a set goal to achieve with each scenario. We have held the Disaster Olympix since 2008 and it has become an annual event that employees look forward to.
If you are interested in creating your own Disaster Olympix, please call us at (323) 361-7607.
Resources to Help You Respond
LAC DPH Surge Guide - The LA County Department of Public Health produced this guide in co-operation with Children's Hospital Los Angeles and the LA County EMS Agency. The guide provides pediatric-specific clinical values and drug dosing among other pediatric values and references.
The Pediatric Disaster Resource and Training Center continues to conduct research on the issues impacting children as a result of disasters. We partner with many institutions to answer the questions in our field.
Review our publications listing. You can also find abstracts and publications on PubMed.
Schools
We partner with schools and school districts to assess level of preparedness and also provide toolkits for conducting disaster exercises. If you are interested in learning more, please call (323) 361-7607.