PDRTC Resources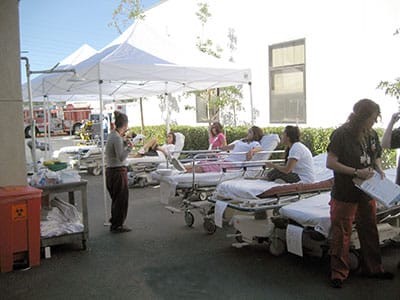 Our resources page includes links to many of our services and work, as well as other sites that focus on mitigation, preparedness, response and recovery specifically as it relates to children and disasters.
Click here for a list of links to references and resources for disaster preparedness and response as it relates to children.
Here are some selected groups focused on pediatric disaster preparedness, response and recovery.
Pediatric Coalition Website - This coalition is an online group to share resources that is led by Patricia Frost RN, MS, PNP, Director Emergency Medical Services, Contra Costa Health Services.
Save the Children - A local partner, Save the Children's U.S. Center for Child Development & Resiliency provides training for child care providers amongst a host of our resources for children in disasters.
King's County Seattle - This health coalition is focused on planning and preparing for the needs of children during disasters in their local area.
USGS and the American Red Cross - Read a report on the 2010 Chilean Earthquake and Tsunami Response. This report covers lessons learned from the 8.8 magnitude Maule earthquake in Chile with focus on science and engineering, emergency management, health services, volunteer management and executive management issues. Dr. Upperman was part of the delegation that traveled to Chile.