Pathology Jobs
Our Pathology Team members make a direct contribution to the outstanding patient care provided at Children's Hospital Los Angeles. Our expertise is renowned throughout Southern California. Families bring their children to our hospital to receive tests that are often simply unavailable, or unavailable for children at other hospitals. 
We provide laboratory support for a broad base of clinical care providers and researchers within and outside of our walls to advance treatment and cures.
We are one of the few area hospitals to have a dedicated Blood Donor Center  on site and a comprehensive community outreach program that collects blood and platelets from community members for the care of children at our hospital. 
Current Needs
Team Members at a Glance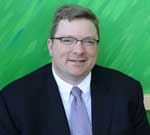 Alexander R. Judkins, MD
Department Head

Jacqueline Tagliere
Transfusion Medicine Manager
"Working in our Department is an opportunity to make a difference in the life of a child. We collect 95% of our patients' blood needs on site or through community outreach, support the transfusion needs of bone marrow and solid organ transplant patients, critically ill neonates, ECMO, and hematology/oncology patients, our HLA Lab provides the molecular testing required for transplants, and we perform stem cell collections, red cell and plasma exchanges, all on site. As a result, each day can be a rewarding learning experience.
Join a Comprehensive Department
Our  Department of Pathology and Laboratory Medicine  is one of the most comprehensive pediatric pathology programs in the nation. We provide a full array of laboratory services that draw on both established and state-of-the-art diagnostic techniques. In addition to an on-site Blood Donor Center, we offer the services below.
Surgical Pathology: Diagnostic support for general surgical and clinical services, along with four transplant programs and a variety of clinical trials.
Consultation Services: Provide diagnoses for national and international contributors requiring expertise for complicated and unusual case studies.
Autopsy Service: Provides insights into the causes behind disease processes, hereditary and genetic diseases, and post-mortem examinations.
Subspecialty Pathology: Specialty diagnostic interpretations – including neuropathology, complete nerve and muscle pathology; kidney, lung, heart, liver and small bowel transplant pathology as well as research services. Provides support and education for community hospitals and the L.A. County Medical Examiner's Office .
Pathology Core Research Program: Direction and support for our research programs in  The Saban Research Institute  as well as for national and international grant-funded programs as the  Children's Oncology Group  and the Cooperative Human Tissue Network.
Molecular Genetics Diagnostics: Analysis of expressed genes, detection of DNA copy number variation, analysis of polymorphisms, mutation detection, and tumor gene detection by advanced genetic methods such as microarrays, PCR, & DNA sequencing.
Electron Microscopy: Ultrastructural examination through the use of electron microscopy plays a critical role in the diagnosis of renal diseases, metabolic diseases, muscle biopsies, immotile cilia syndrome, and primitive neoplastic diseases. Utilized in both diagnosis and research.
Histology, Immunohistochemistry & In Situ Hybridization: Examination of surgery, biopsy or autopsy tissue specimens to identify manifestations of disease. Tissues immersed in paraffin, sectioned, and stained to reveal cellular components and counterstained to provide contrast. Antibodies can be used to stain particular proteins, lipids and carbohydrates, which refers to the process of immunohistochemistry. In a similar manner, in situ hybridization is used to identify specific DNA or RNA molecules in the tissue. The histopathological images viewed in the microscope by the pathologist are digitally recorded and may be included with the pathologist's report to the requesting physician or surgeon.