Why Bring Your Child to CHLA for Neurological Care?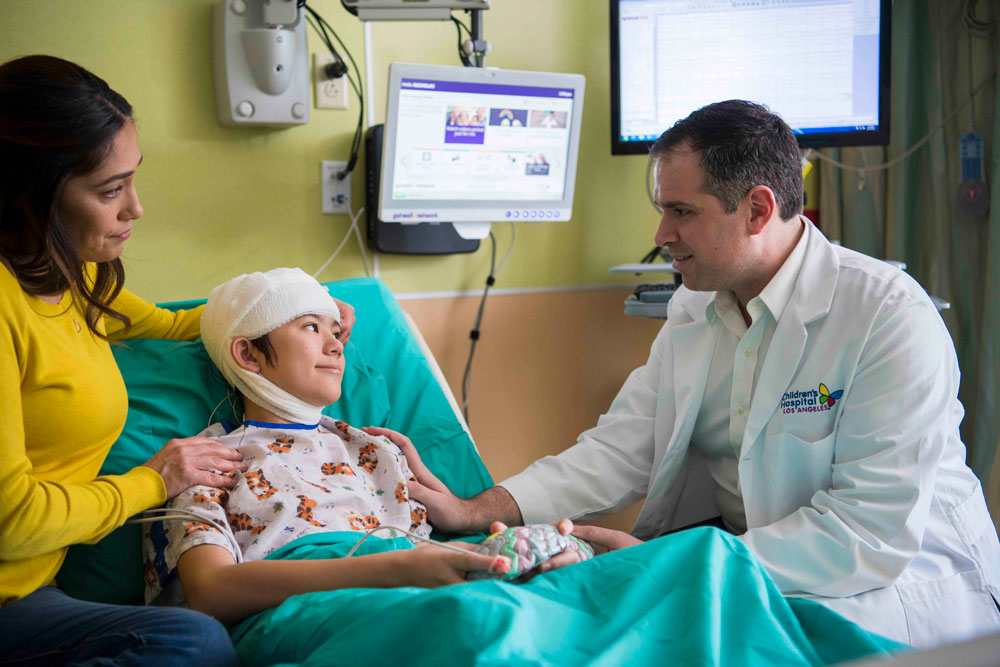 The Neurological Institute at Children's Hospital Los Angeles helps children achieve their full neurologic potential by treating disorders and conditions of the brain and mind.
We have all of the tools needed to diagnose and treat neurological issues, and the talented experts necessary to fully utilize these tools.
Our institution's high patient volume leads to better outcomes—our physicians see disorders on a weekly basis that community hospitals may see once in a decade.
We focus on getting children the right treatment in the right timeframe—because when it comes to a child's neurological development, time is of the essence. Our physicians listen and work closely with patient families to determine the proper, personalized diagnosis and treatment for their child.
---
FIND A DOCTOR
Our specialized expertise in neurological care make us a pillar in our industry and across the nation—we set the bar in pediatric care.
---
Our Locations
Wherever you live in Los Angeles, we're there with the best pediatric care. With outpatient centers in Arcadia, Encino and South Bay, CHLA is never far away.
---
Conditions, Treatments and Services
Epilepsy
Movement disorders
Neuromuscular disorders
Neurosurgery
Comprehensive Neurofibromatosis Clinic (NF Clinic)
General neurology
Brain and spinal cord tumors
Craniofacial issues
Headaches
Hydrocephalus
Inpatient rehabilitation
Maternal-fetal consults
Neonatal high-risk patients
Neurocritical care
Neurocutaneous disorders
Neurogenetics
Neuro-immunology and multiple sclerosis
Neurometabolic issues
Neuropsychology
Residency and fellowship training
Strokes
---
Patient Stories