Scroll to continue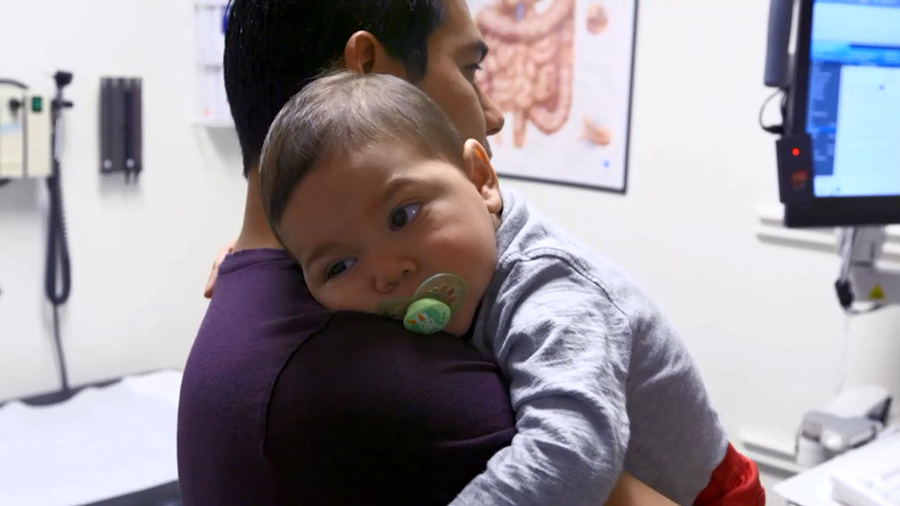 A Liver for Lex
Shortly after his first birthday, Baby Lex became a new man.

Lex Velarde Jr. was the picture of health at birth, but within just two weeks, his rosy pink skin had turned a disconcerting dark yellow.
A pediatrician assured his parents, Alejandra and Lex Sr., that jaundice was normal in newborns; they just needed to get Baby Lex some sun. More weeks went by, and still his skin looked unnaturally dark. The sun was having no effect.
Alejandra's motherly instinct was strong: Something more serious than a vitamin D deficiency was affecting her baby, and it was time for a second opinion. The new pediatrician evaluated Lex and ordered an ultrasound and lab tests to determine liver function and the level of bilirubin—an orange-yellow pigment made during the normal breakdown of red blood cells—in his blood. Abnormal results can be an indication of liver damage or disease.
Lex's numbers came back "super high," Lex Sr. says. "The doctor said, 'Take him to the emergency room right now.'"
---
High hopes for a temporary fix
The Velarde family frantically drove to an emergency department near their San Diego home, where 6-week-old Lex underwent test after test. The doctors suspected a condition called biliary atresia, but additional testing was needed to confirm the diagnosis.
"We were just going to the ER for one day, and we ended up staying for more than 22 days," says Lex Sr. "We were overwhelmed."
Biliary atresia is a liver disease that develops in infancy, and the exact cause is unknown. In healthy babies, bile ducts carry chemicals the body needs to dispose of—called bile—from the liver to the gallbladder and eventually into the small intestine. Biliary atresia causes these ducts to become inflamed, scarred and blocked, leaving noxious chemicals to accumulate in the liver. Severe scarring or cirrhosis can occur by 6 to 12 months of age and ultimately leads to liver failure.
Typically, biliary atresia is treated with a surgery called the Kasai procedure. The blocked bile ducts are removed, and the small intestine is then connected directly to the liver. Although it does not usually eliminate the need for a liver transplant, the procedure can significantly extend the time before transplant.
"We heard that some kids who get the Kasai don't need a transplant," says Lex Sr., "and obviously that was our hope." Lex had the Kasai procedure in September 2016 in San Diego, and for the next few months he seemed to be getting better. Then one day he had a bowel movement and it was black—a telltale sign of internal bleeding. Blood was not passing through his liver as it should, pressure had built, and the veins in his esophagus had become swollen and burst.
He was rushed into emergency surgery to stop the bleeding, and the surgeon didn't mince words: "That's it. He needs a liver right away."
On June 2, 2017, Baby Lex and his mom flew by helicopter to Children's Hospital Los Angeles while his dad drove to meet them.
---
Destination: CHLA's Liver Transplant Program
The Liver Transplant Program at Children's Hospital Los Angeles is consistently rated among the top pediatric liver transplant centers in the nation, with survival rates that outpace other regional centers and significantly higher volumes of pediatric patients than its peers. Its experts perform the highest number of transplants in Southern California for children under the age of 18, and many, like Lex, are referred to CHLA from long distances, including San Diego.
With more than 20 years of experience performing more than 330 liver transplants in children, an exceptional multidisciplinary team led by Hepatology Director Daniel Thomas, MD, and transplant surgeon Yuri Genyk, MD, would be fighting for Lex's life. Rohit Kohli, MBBS, MS, chief of the Division of Gastroenterology, Hepatology and Nutrition, and George Yanni, MD, director of the Transplant Hepatology Fellowship Program, would also take part in his care, along with a team of pediatric hospitalists and specialists from Interventional Radiology and the Pediatric Intensive Care Unit.
"What makes our program so successful, besides experience," says Thomas, "is that we are able to combine molecular and genetic testing, high-resolution imaging, state-of-the-art pathology service and an on-site laboratory to ensure a more exact and timely way to care for our patients with liver disease."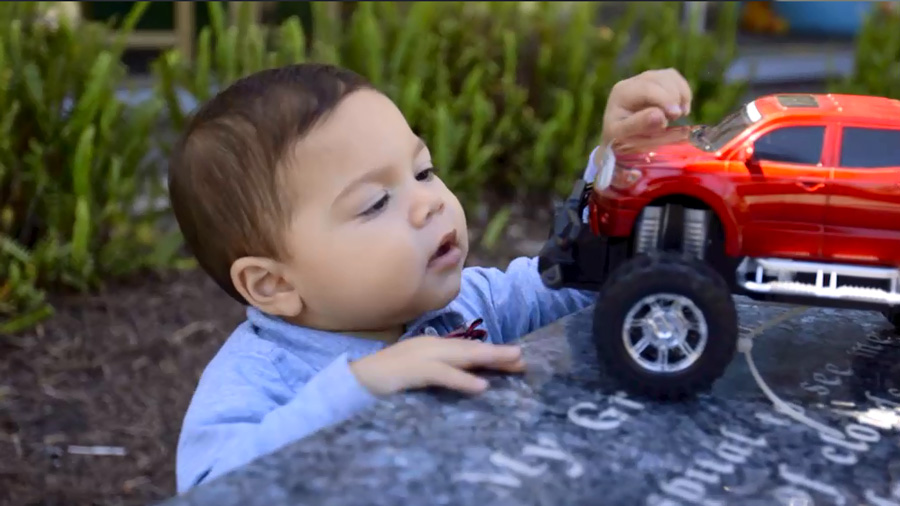 "What makes our program so successful, besides experience, is that we are able to combine molecular and genetic testing, high-resolution imaging, state-of-the-art pathology service and an on-site laboratory to ensure a more exact and timely way to care for our patients with liver disease."

- Daniel Thomas, MD
---
Fighting for Lex's life
When a patient's liver is failing, the patient is placed on the liver transplant list and ranked by severity. A child's spot on the list is determined by his or her PELD (pediatric endstage liver disease) score, which is assigned by the United Network for Organ Sharing (UNOS), a federally managed agency. The PELD score predicts how urgently a transplant is needed to avoid death within the next three months. The sicker the child, the higher the score, and for children 11 and younger, a score of 40 is required to be at the top of the list.
"Trying to get our baby on the list was so hard," Lex Sr. recalls. "The results of his lab tests weren't that bad—he'd score a 12 or 14—yet he was having bleeding episodes, a swollen belly and needed IVs [nutrition and antibiotics] to stay alive."
Yanni says that in most cases, a child's PELD score doesn't reflect the severity of the illness. "It is the responsibility of the medical team to advocate for the child based on the clinical condition [including infection and other issues not evident in blood tests], and we can also write an appeal letter to UNOS."
Multiple letters from the transplant team prompted UNOS to increase Lex's PELD score to 40, enough to put him very high on the list. Feeling hopeful for the first time in weeks, Lex's parents still had to wait for the right liver. The first two donor candidates were high risk, but Baby Lex was so sick that they had to be considered. Both were ultimately rejected by Genyk, who rushed by helicopter to inspect the potential donor livers firsthand.
Baby Lex's family celebrated his first birthday in the hospital. Meanwhile, CHLA's Liver Transplant Program was working to fast-track his parents for testing as potential living donors. Lex Sr. was a perfect match and was prepared to donate a portion of his liver to save his son's life. Before that was necessary, though, another liver became available.
On July 25, 2017, Genyk transplanted the organ into Lex's tiny body.
The transplant was a success. Baby Lex and his parents stayed in L.A. for three more weeks while he started a regimen of immunosuppressant drugs and was carefully monitored for complications. Today, the 21-month-old is back home in San Diego, where he is a happy and healthy toddler learning to speak his first words. And with his healthy liver, his skin has returned to its original rosy pink. "You'd never know he spent the first year of his life in the hospital," says Lex Sr. "He's beautiful. We love our Baby Lex and are so grateful to CHLA for saving his life."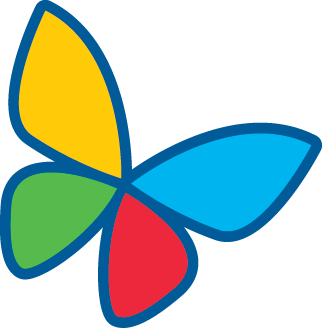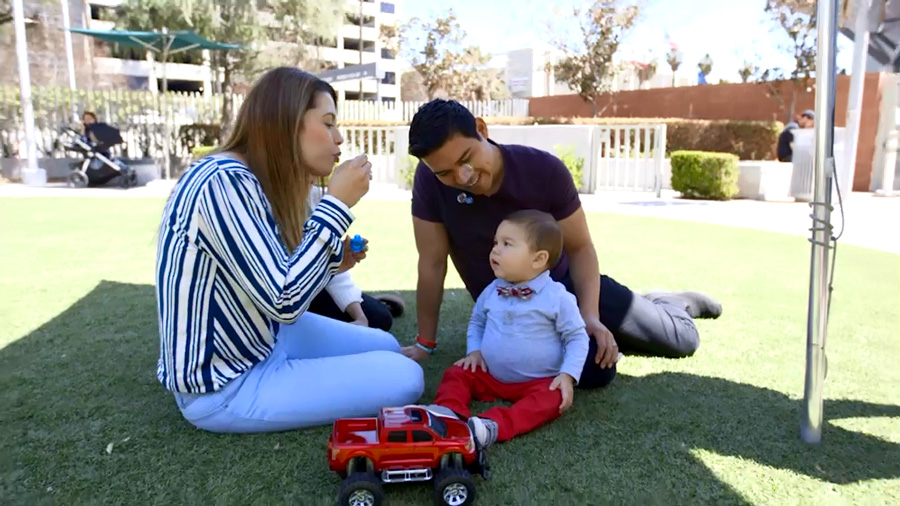 ---
by Sarah Brown
Kasper Wang, MD, is an expert at performing the Kasai hepatoportoenterostomy—a term most people have difficulty even pronouncing.
The Kasai procedure, as it's more commonly called, is a lifesaving surgery for children born with biliary atresia (BA). No one knows what causes BA—a rare and serious disorder in which the ducts that carry bile out of the liver become blocked and damage the organ.
"Biliary atresia is the leading cause of liver failure in children and the number one indication for a pediatric liver transplant," says Wang, interim chief of the Division of Pediatric Surgery and associate director of the Pediatric Surgery Fellowship Program at Children's Hospital Los Angeles.
"Biliary atresia is the leading cause of liver failure in children and the number one indication for a pediatric liver transplant."

- Kasper Wang, MD
"He does the most Kasai procedures here at CHLA," says Rohit Kohli, MBBS, MS, chief of CHLA's Division of Gastroenterology, Hepatology and Nutrition, "and his international reputation has been built on his clinical and scientific expertise in BA."
Wang has mastered the procedure and trained countless others in its intricacies. But the cold hard truth about outcomes for children with biliary atresia has driven him to do better, focusing his research lab's efforts on the science behind the disorder. A majority of patients with biliary atresia will need a liver transplant by age 10, whether they have a successful Kasai procedure or not.
That's a terrible outcome for patients," says Wang. "That was the biggest reason to study this." So his research lab is exploring liver and liver disease development, with a focus on biliary atresia.
Though a liver transplant is a lifesaver, there are also reasons to consider it a last resort—the need for lifelong immunosuppressive drugs; increased risk of cancer; and damage to kidneys caused by many of the immune suppression drugs, among others.
"While we have gotten very good at liver transplantation, it is better if it can be avoided or at least delayed," says Wang. "Can we practically do that now in this current day and age? No. We don't know enough to prevent the progression of liver fibrosis. That's where I focus my investigative energies." His lab is funded by a grant from the National Institute of Diabetes and Digestive and Kidney Diseases of the National Institutes of Health, and is a member of the Childhood Liver Disease Research and Education Network (ChiLDREN), a consortium of 15 of the top children's hospitals in the U.S. and Canada studying rare but lethal pediatric liver diseases. Wang is the only principal investigator in the group who is a pediatric surgeon.
He is also advocating for newborn screenings for BA, because earlier detection can mean better results. "If you can make the diagnosis earlier, patients tend to do better after the Kasai operation." He is the lead author on a report published in the journal Pediatrics about newborn BA screening for the American Academy of Pediatrics. His goal is to encourage pediatricians to check fractionated bilirubin levels (a more in-depth test than the current standard bilirubin test), and to encourage doctors and parents to look for unusual stool colors.
"The age at referral and the Kasai operation is getting later and later because primary care practitioners are not capturing the diagnosis of biliary atresia early enough." One explanation: the disease is so rare that the average pediatrician may never see a single case in his or her entire career.
Wang says that if BA testing becomes part of the standard newborn screening process, that lack of familiarity with the disease becomes somewhat irrelevant. "It's all about what's best for patients."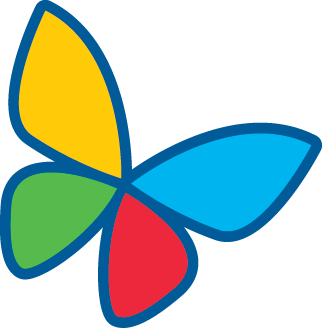 ---
Read more stories from the latest issue of Imagine
Related Content
Imagine Summer 2018 - Full Print Version
CHLA 2017 Annual Report
Imagine Archive