Imagine Winter 2014 - The Margie and Robert E. Petersen Foundation Names New Rehabilitation Center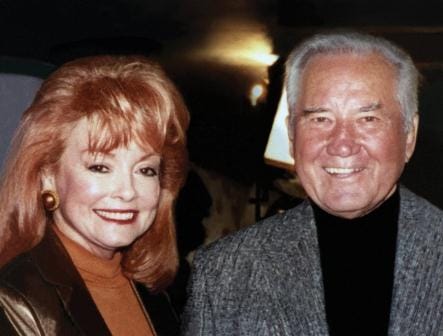 To advance the hospital's efforts to secure community funding of this new rehabilitation facility, the Foundation also pledged a dollar-for-dollar match -- up to $3.5 million -- on all donations made through Dec. 31, 2016, to support the Center's completion.
"The Petersen Foundation's gift is in furtherance of Mr. and Mrs. Petersen's belief that children are our future and that each child deserves the opportunity and support to achieve his or her best," says GiGi Carleton, president of the Margie and Robert E. Petersen Foundation.
CHLA's Division of Pediatric Rehabilitation Medicine is a major referral center for challenging cases that cannot be treated at other local hospitals, and it needed a facility to match the high level of care it provides. The new Margie and Robert E. Petersen Foundation Rehabilitation Center will offer unrivaled patient care in a new space that integrates families into a child's recovery from traumatic injury or life threatening illness.
The Division provides coordinated care -- through nursing, physical and occupational therapy, hearing and speech therapy, social work and Child Life -- for children with some of the most complex and diverse diagnoses, including stroke, brain and spinal cord injuries, brain tumors, bone tumors, seizures, spinal disorders and rheumatologic disorders.
"The CHLA rehabilitation unit is a very special place where many of the young patients in our care have suffered a devastating illness or injury and are relearning basic functions like sitting up, holding a fork and talking," says Richard D. Cordova, FACHE, president and CEO of Children's Hospital Los Angeles. "This tremendous gift will give them the healing environment they deserve and our staff the facilities to match the level of the care they provide. We are so honored and humbled by the generosity of the Margie and Robert E. Petersen Foundation. Its legacy of compassion will be mirrored in the strength of the children we serve for generations to come."
The new 22,000-square-foot, safari-themed Petersen Rehabilitation Center will house 22 patient beds and feature two isolation rooms, three semiprivate rooms and 16 private rooms. Private rooms are especially important for children and adolescents who have suffered head traumas and require privacy and quiet spaces to heal.
The Center will also provide a greater range of amenities and innovative technologies. The space features 1,750 square feet of physical and occupational therapy space in the Fundación Teletón USA Rehabilitation Gym, as well as an occupational therapy craft room, a speech therapy room, a recreation therapy room, a private treatment room, a Child Life playroom funded by The Walt Disney Company and access to the hospital's existing hydrotherapy room. The Associates Caregiver Wing will include offices and space for support staff. Every patient room will have family sleep areas, a bathroom and shower, free wireless Internet and the GetWellNetwork®. Some rooms and the gym will include innovative ceiling-mounted transportation systems to help safely move patients. The Center will feature a kitchen equipped for patient therapy activities and a large common area that encourages communal dining.
"Rehabilitative medicine is essential to the healing process," says Kevan Craig, DO, chief of the Division of Pediatric Rehabilitation Medicine. "The sooner a child begins the kind of coordinated, specialized care offered at Children's Hospital Los Angeles, the better his or her chances are of recovery and returning to a happy and healthy life. The Margie and Robert E. Petersen Foundation Rehabilitation Center will give patients access to the latest in rehabilitative equipment and care, as well as a family-friendly space that allows their mind and soul to thrive."
The late Margie Petersen, a former CHLA regent and member of the Board of Trustees, and her late husband, Robert, founder and chairman of Petersen Publishing Co., maintained a longstanding relationship with the hospital. Their foundation has also benefited other community institutions, including the Petersen Automotive Museum, which was co-founded by the couple, the Music Center, Saint John's Health Center and the John Wayne Cancer Institute.
Read the Entire Issue of Imagine Winter 2014
View the digital version from your desktop, tablet or smartphone, or download to read this issue at a later time.
Support CHLA
If you Live L.A., Give L.A. Every dollar of your gift will help provide world-class care for every child that comes through our doors. Visit CHLA.org/GiveLA.