Imagine Winter 2014 - An Inquiring Mind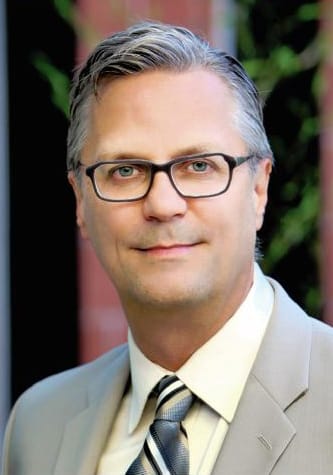 Bradley Peterson, MD, has long been fascinated with the inner workings of the mind -- and not just from a scientific perspective.
"I was a philosophy major as an undergraduate, and I wanted to be a philosophy professor," says Peterson, who joined Children's Hospital Los Angeles in July as the inaugural director of the Institute for the Developing Mind (IDM). "But I'd always been interested in medicine, too, and at the last minute I decided to go to medical school instead."
It proved to be just the beginning of his quest to understand the human brain and the "mind" -- the part of a person that thinks, feels, reasons and remembers. A child psychiatrist, he made a decision early in his career to also become an expert in brain imaging, using the technology to study multiple neurodevelopmental disorders in children.
For the past decade, Peterson directed the Center for Developmental Neuropsychiatry at Columbia University in New York City. At Columbia's Pediatric Brain Imaging Laboratory, his work aimed to identify the brain bases of childhood psychiatric disorders and to map the complex pathways between the genetic and environmental influences that can trigger the onset of cognitive disorders. He calls leading the IDM his "ideal job description."
"The integrated and comprehensive structure of the IDM, and the way that it focuses entirely on children, is remarkably unique," he explains. "It's exactly what we need to make a real impact in helping children with neurodevelopmental disorders, and I'm very grateful to be part of it."
Read the Entire Issue of Imagine Winter 2014
View the digital version from your desktop, tablet or smartphone, or download to read this issue at a later time.
Support CHLA
If you Live L.A., Give L.A. Every dollar of your gift will help provide world-class care for every child that comes through our doors. Visit CHLA.org/GiveLA.