Hospital Employee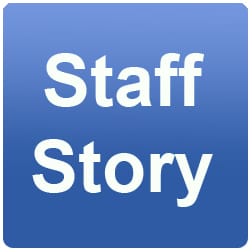 Working at Children's Hospital of Los Angeles enriched my life and made me a better person. I really miss and the great friends I made while working there and I hope I brought some joy to the children and their family during my years of employment there.

more...
---

 Thank you, my little Sensai for teaching me a lifetime's worth of wisdom. more...
---

Each day as I come to work, I am reminded of what is truly important in life and of the year of life that we were given with our daughter by the amazing work of the staff at Childrens Hospital Los Angeles. more...
---

Throughout my five-year career in the CTICU, I have learned . . . that the precision of working in a cardiac unit is empty without compassion.
Most importantly, I have learned that the greatest teachers are those with a unique heart...physically and spiritually...(and in the case of the little ones in our CTICU - small is usually under 4 kilograms!) more...
Document edited with HTML-Cleaner.com