Digital Natives Go to the Doctor
How kids' intuitive use of technology advances care at CHLA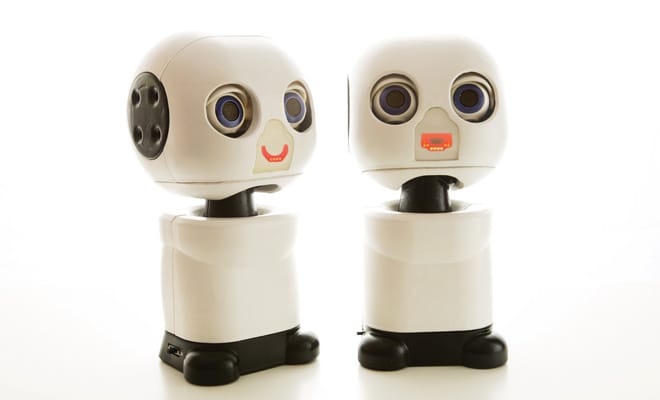 Sometimes it seems like today's kids were born with a cell phone in hand, intuitively searching the Web and sharing selfies on Instagram. These "digital natives" have been immersed in technology since early childhood, their lives fully integrated with devices that make them digitally fluent and often the envy of older generations—the "digital immigrants" who may find such technology less than intuitive.
Parents—who ultimately must choose to allow or deny their kids access to technology—are also the ones who worry about its effects. Until recently adopting a more nuanced approach, the American Academy of Pediatrics had recommended no screen time for children younger than 2 years of age. That confirms technology is harmful for kids, right?
Not always.
"At a pediatric hospital, sometimes we have to get kids to buy in to doing something they're reluctant to do," says Margaret Trost, MD, a hospitalist at Children's Hospital Los Angeles. "That's when kids' innate attraction to technology comes in handy." Trost is testing whether the use of socially assistive robotics reduces pain and anxiety during placement of intravenous lines in children prior to undergoing MRI.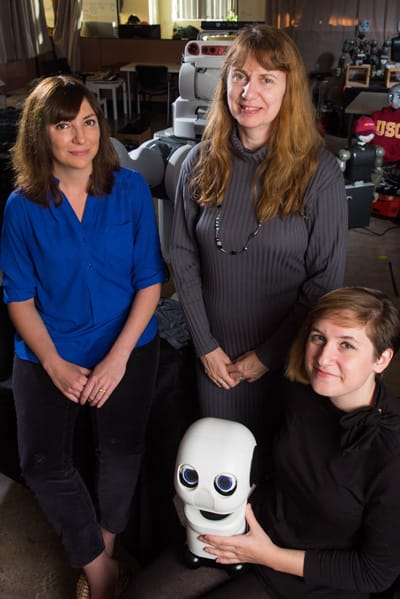 Margaret Trost, MD (left), Maja Matarić, PhD and Jillian Greczek
Collaborators Maja Matarić, PhD, and Jillian Greczek, PhD student, of the USC Viterbi School of Engineering designed the digital humanoids to be autonomous—there is no one "off-stage" telling the robots what to say. The robots are preprogrammed with an array of responses to fit a variety of scenarios. In fact, the study is designed to determine what sorts of communication help patients most.
Previous research has indicated that robots with more empathetic speech tend to have a greater effect on patients. So in one arm of this study, the robot is simply a distraction—talking about the weather, sports or vacation plans. In another arm of the study, the robot talks about its role as a helper to CHLA's Child Life Program, describing how it has seen other kids get IVs and that the procedure might hurt a little or be a little bit frightening. The third arm of the study is the Child Life specialist only, talking to the child.
"The goal is not to have the robot replace a human, but rather to work with the Child Life specialist to explain the process and make it a little more appealing for the child," says Trost, who is also an assistant professor of Clinical Pediatrics at the Keck School of Medicine of the University of Southern California (USC). "Kids like robots, so we anticipate that their stress level—along with their pain—will be lessened when the robot talks them through their feelings."
There's an app for that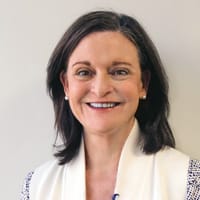 Rebecca Dahl, PhD
With technology being incorporated into clinical trials throughout the hospital, it isn't surprising that this type of innovation has also found its way to one of the earliest stages of a study—patient assent. Rebecca Dahl, PhD, director of the Human Subjects Protection Program, explains that federal regulations have always required that even young patients agree to participate in a study. Although parents need to give consent for their young children, Dahl says that at about age 7 kids gain the maturity to assent for themselves and need to have the clinical trial explained in language they can understand.
"There is just no way a child at 7 years old can understand risks as well as we adults understand them—or benefits, for that matter," says Dahl. "But we still need to find a way to really reach kids, not just in terms of the type of information but also how we provide it."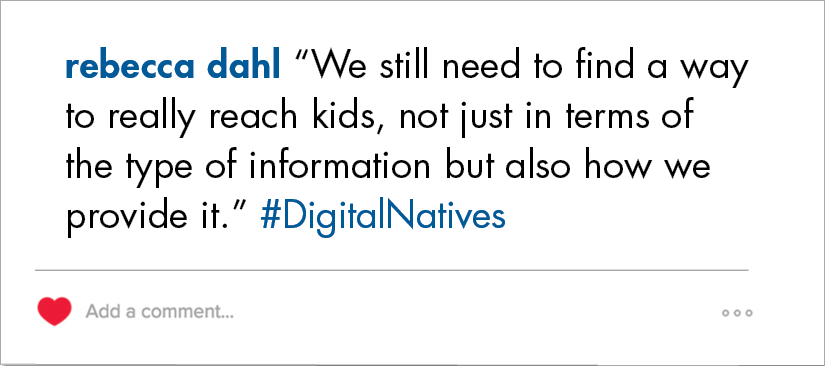 Dahl's initial idea was a board game. The prototype is similar to the game Candyland, but set at CHLA. Responses from her colleagues were positive, but they were unanimous on one point—switch out the cardboard for the cloud.
Just a few months later, ConsentQuest became a software application, making CHLA the first hospital to develop an app for assent. "Kids migrate toward technology," says Dahl. "This will fit right into their area of interest."
Wearables
With 1 in 5 Americans already using wearable technologies, pediatricians have been quick to see their potential in many areas of the hospital, like on the wrist of a rehab patient cared for by Terence Sanger, MD, PhD. Sanger is a pediatric neurologist with a doctorate in engineering. In addition to seeing patients, he spends his time in the lab inventing devices for children with movement disorders.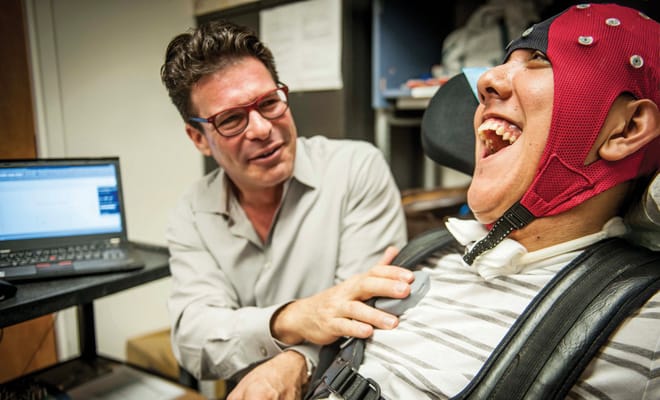 Terrence Sanger, MD, PhD, and Jesus Munoz
"The great thing is that you don't have to give kids instructions about how to use a device," says Sanger. "You can put it on a 1-year-old and they'll figure it out."
He is currently heading up a clinical trial on the use of surface electromyography. Sanger, a provost associate professor of Biomedical Engineering, Neurology and Biokinesiology at the USC Viterbi School of Engineering, designed the device, the software and the algorithm. The small, oval unit is placed on a muscle group to monitor electrical current. The device is very sensitive and can pick up muscle activity that is too weak to result in movement. Yet the buzzing sound provides biofeedback that the muscle is working.
Sanger tells the child, "Don't worry about raising your wrist, just make it buzz." Kids practice all day because they like the sound; it's reminiscent of a video game. After a while, all that practice pays off and the muscle gets stronger. Sanger gets the necessary result, but in a way that's more interesting—even fun—for the child.
Activity trackers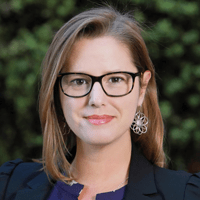 Beth Osterbauer, MPH
The most popular form of wearable tech is probably the activity tracker. Typically used during the day, these devices can also provide clinicians with information about their patients at night. Clinical Research Coordinator Beth Osterbauer, MPH, who works with Debra Don, MD, a pediatric otolaryngologist at CHLA, is using the Fitbit to study sleep-disordered breathing. "The kids love it—they actually remind their parents to put the device on them at night."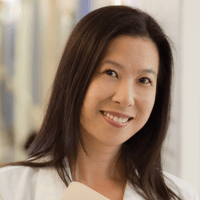 Debra Don, MD
A snoring toddler might seem cute until behavioral disorders, poor progress in school and even physiological problems develop due to obstructed breathing and sleep deprivation. Currently, sleep-disordered breathing can only be diagnosed by an overnight sleep study that is expensive and can be frightening for young patients.
The Fitbit records movement, and clinicians believe that kids who snore and have upper airway obstruction tend to move around a lot at night. Don's hypothesis is that results from the device will correlate with the sleep study findings. "We think the Fitbit could be useful for identifying which kids have more movement and disturbed sleep due to airway obstruction," says Don, who is also an assistant professor of Clinical Otolaryngology at the Keck School of Medicine of USC. "This may help us determine which kids need to be treated and are more likely to benefit from treatment without performing a sleep study."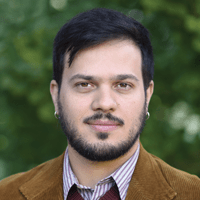 Juan Espinoza, MD
Pediatricians are realizing that wearable medical tech can help form a bridge to reluctant patients. "I think that using tools that they are familiar with, that they are excited about, is potentially the way in, especially for those who have been resistant to treatment," says Juan Espinoza, MD, an attending physician in General Pediatrics.
He and his colleagues are using Fitbit as part of a randomized, controlled trial studying weight loss in children. The literature is clear that interventional programs must include nutrition, behavioral changes and physical activity. Until now, patients would complete a journal or be asked about their daily athletics and physical play. However, when clinicians compared reported activity to what they could objectively assess, the discrepancy was huge.
"You can't hand them a brochure," says Espinoza. "When you're dealing with digital natives, asking them to step outside their ecosystem is a step backward. They're not going to do it." As a result, the motivational piece of the weight-loss program may have been lacking.
Espinoza, who is also an assistant professor of Pediatrics at the Keck School of Medicine of USC, plans to find out if Fitbits can provide that necessary motivation. Half of the patients and their parents enrolled in this study will wear one, and the other half will rely on traditional reporting techniques.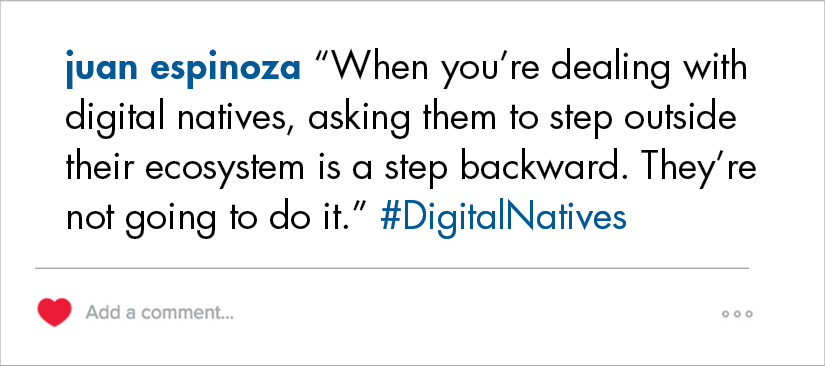 Data showing the activity levels of the children and adults wearing the device will be sent directly to Espinoza and his colleagues. When a patient comes in for a weekly appointment, the provider can look at the information and see how much time the patient spent doing moderate exercise. "Then we can say, 'Hey, you did great!'" says Espinoza. "We won't have to rely on the patient remembering correctly or reporting accurately. We can see what they really did."
He anticipates that the Fitbit group will have increased motivation to exercise and will lose more weight. Why? Because, as Espinoza explains, the appeal of wearable tech is that it's familiar to teens, it's current. "The device blends into the ecosystem where these kids live. It's an extension of what they're already doing." To stay current and keep up with what kids are doing, the big question is: What's next?
You will soon be hearing about "medical selfies." As the name implies, these are patient-generated digital photos and videos sent to doctors to assist in the diagnosis of conditions ranging from autism to an ear infection. To deal with privacy issues, companies are currently developing strategies to ensure secure transmission of these images.
"But the real challenge," warns Espinoza, "will be working with teens to figure out what are reasonable limits to sharing personal health information on social media."
In other words, keep it off Instagram.