Community Advocacy
Make a Difference in the Lives of Children!
Since 2001, Children's Hospital Los Angeles residents have impacted the health of children in Los Angeles through Children's Hospital Los Angeles Pediatric Residency Advocacy Program. Our advocacy program, developed and launched by residents, offers young physicians the opportunity to learn the most effective methods for advocacy by exposing them to advocacy opportunities at the individual, community and legislative levels.
Children's Hospital Los Angeles also is a joint partner with the American Academy of Pediatrics in the Los Angeles Healthcare Provider Alliance for Children (LA-HPAC) to help advance efforts to achieve universal, comprehensive, continuous and affordable care. Our LA-HPAC members participate in media training, community advocacy, legislative visits and rallies. See the LA-HPAC flier for more information.
LA-HPAC has hosted more than 10 legislative advocacy trainings throughout the Los Angeles County area. To join LA-HPAC or to request training at your hospital, contact Kelly Clancy at 323-361-8949 or kclancy@chla.usc.edu. http://www.chla.org/impact-project-track
Throughout the year, the Advocacy program also offers all residents noon conferences on topics such as:
Healthcare finance
Health insurance
Child health legislation
International health
Environmental health
Health disparities
Media skills
Legislative advocacy skills
All interns spend two weeks in a Community Advocacy and Development block and interested residents have the ability to enroll in our IMPACT (Project Development) Track.
In addition, all residents will have the ability to benefit from legislative advocacy activities throughout the year and elective opportunities.
Community Advocacy Program Physicians

Mona Patel, MD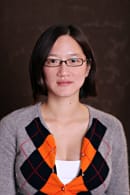 Susan Wu, MD
Legislative Advocacy
All residents complete the Legislative Advocacy modules together in the spring. Interns will work in groups to learn about the principles of participating in the legislative process, including researching legislation and writing a persuasive letter to the editor or elected official. The groups will each make a visit to legislators at their district offices. Finally, there may be opportunities to travel to the state capitol to visit elected officials and attend committee hearings.
This platform will encourage you to:
Become familiar with the local, state and federal legislative processes
Learn how to effectively communicate with elected officials
Advocate for children on a policy level
Advocate for children via direct community engagement

Elective Opportunities
There are many advocacy electives available for housestaff. Some options include:
Community Pediatrics
In this elective, seniors choose to spend more time at various private practices and other community sites.
Legislative Advocacy
Residents can also arrange to spend a month with the American Academy of Pediatrics or other advocacy organization, working on legislative projects in either Sacramento or Washington DC.
Parent and Family Education
Those who are interested in education can spend an elective working on developing patient and family education tools for the hospital, clinic, or community agencies. This program contributes to the activities of our Parent University.
Child Abuse and Neglect
Residents with an interest in child abuse and neglect can spend two weeks working with the Audrey Hepburn CARES team, participating in various activities including dependency court, a domestic violence support group, LAPD Abused Child Unit, and the District Attorney's office.
Community Partners
Children's Hospital Los Angeles is uniquely situated near community clinics and agencies that are experts at community advocacy for health care. Many of these community clinics and agencies generously partner with us to enable you to obtain the skills needed to impact the community.
Current Residents
2016
KaWing Cho
Alison Faber
Kevin Fang
Abiola Olowoyeye
Vijay Prasad
Julia Pratt
Leslie Rosenthal
Amy Yeh
2017
Ali Arastu
Caryn Brenn-Cassidy
Kameelah Gateau
Samantha Hunter
Marie-Michele Lafortune
Rachel Marano
Catherine Nguyen
Kacey O'Malley
Hilary Ong
An Pham
That Nam Tran Ton
Molly Weisert
Jessica Zak
2018
Assaf, Raymen
Carpenter, Ryan
Chang, Millie
Espinosa-Setchko, Bo
Garnett, Chelsea
Jones, Justin
Linares, Yendi
Mihalek, Alexandra
Nguyen, Ngoc Thien
Oulad Daoud, Nora
Petko, Kimberly
Rissman, Lauren