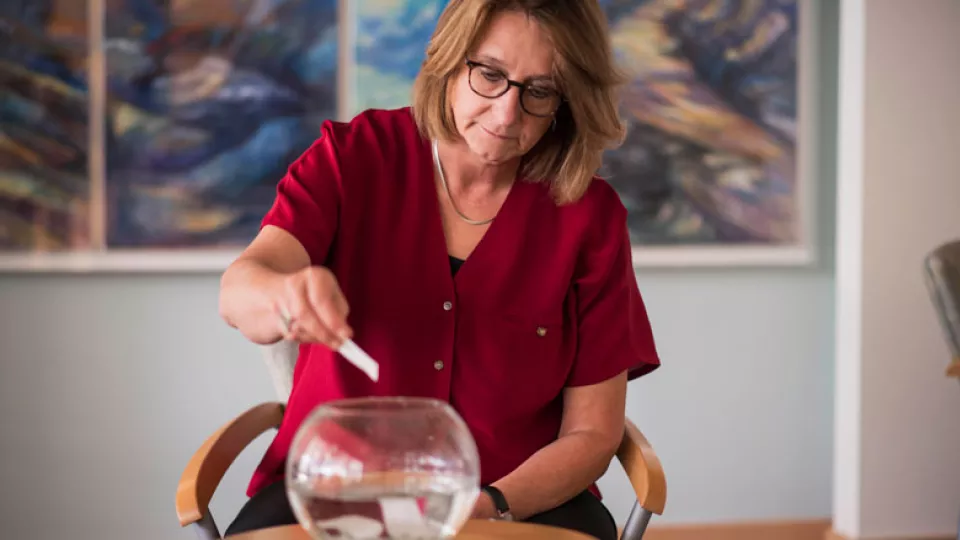 Work That Matters
Caring for the Caregiver
Learn about Tea for the Soul, a therapeutic program for CHLA staff members!
Most of the time the lead nurse will call us and say, "My nurses need support. Can you guys come up?" We'll go and get the cart ready with a Tea for the Soul logo on it. We get hot water, and then we have a basket with different herbal teas. We try to make it nice. We have a table cloth that we put out. They pick their own tea, but we pour the water. There's an aspect of trying to serve them because they always serve others.
We're there to offer people a listening ear if they want it. Working in health care can be tough job. Sometimes we put in little rituals, too. I have this bowl. We fill it with water and we have this dissolving paper. So if they are feeling stress, they write down what they want to let go of and put it in there and it dissolves.
One of the nurses once said to me—it kind of stuck with me. She said, 'When the tea cart comes, I kind of know why I'm here.' It sort of represents a spiritual aspect for them. It represents care. It may represent slowing down. That's really the main idea behind Tea for the Soul, that we come and express care. We're caring for the caregiver.
— Dagmar Grefe, manager of spiritual care, Tea for the Soul, (a therapeutic program for CHLA staff members in which they receive tea, cookies and a listening ear)
Find your career at CHLA
Join a hospital where the work you do matters. Visit Jobs.CHLA.org and apply today!