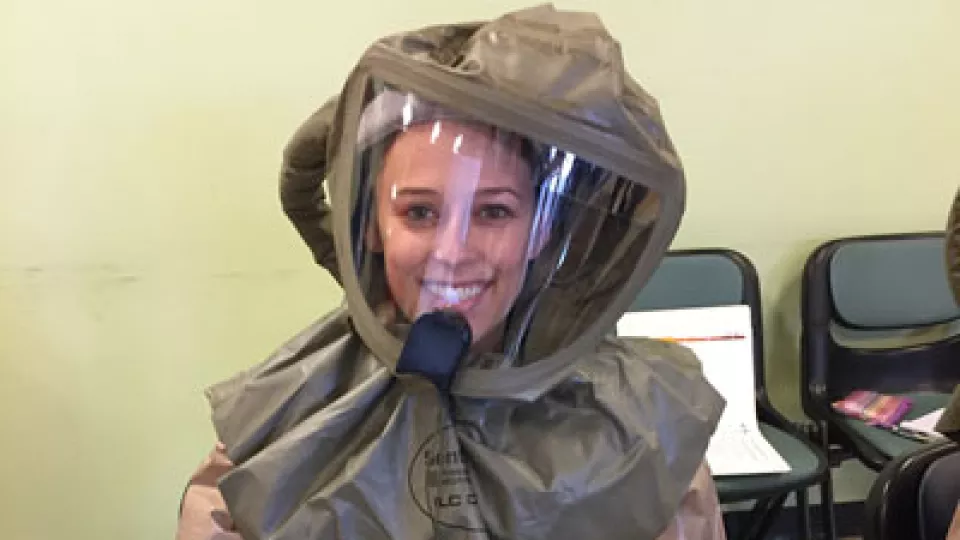 Work That Matters
From Adult Care to Pediatrics
Read about Amanda's journey through the Versant Transition RN Fellowship Program.
Switching departments in any career field can be nerve-racking, but when your career involves caring for the health of others, that anxiety of the unknown can be daunting. It's for this exact reason that we try to make the transition from adult care to pediatrics the smoothest it can possibly be for all our RN's willing to make the change. The Versant Transition RN Fellowship Program allows our RN's to have the proper support and assistance they need to make this stressful jump an easier and more attainable goal. Here's Amanda's journey from adult care to pediatrics and how the Versant Transition RN Fellowship Program made her dream of becoming a pediatric nurse a reality.
It was a basketball injury and a minor emergency room visit that solidified the idea of a career in nursing for Amanda. She couldn't believe how compassionate, energetic and personable the nurse taking care of her was. "I just remember thinking to myself, 'That is what I want to be.' I haven't looked back since!" says Amanda.
Amanda fell in love with pediatrics during her clinical rotations as a nurse's aide at the Cincinnati Children's Medical Center. However, because of the competitive landscape of the New Grad Residency at CHLA, she ended up working with adults first. "While I was extremely grateful for the experience and memories I gained there, my passion for pediatrics was only further solidified," says Amanda.
"I couldn't believe it when I saw the opportunity for the Versant RN Transition Fellowship Program. It was the perfect opportunity for someone like me, and I know there are so many nurses out there who feel the same way!"
Amanda credits the Transition Residency for her success and experience thus far at CHLA. "All of the speakers, mentors, skills lab volunteers, and preceptors helped shape the experience," says Amanda, "The staff coordinated so much to ensure that we were getting the best experience possible."
What makes Amanda's day-to-day fulfilling is having a positive impact on all the children she has the pleasure of caring for. From having parents tell her this is the first time their baby has smiled in the last week to impacting young girls to think about becoming nurses themselves, her passion for pediatrics only gets stronger each day.
"I recently had a patient tell me she wanted to grow up to be a nurse because she has loved all of her nurses so much during her hospital visit," says Amanda. "How much more fulfilling can it get?"
Amanda wouldn't be able to do it without the teamwork and support of her colleagues. "Our leads and management do a wonderful job of continuously supporting us," says Amanda. "The contagious energy and passion of the CHLA team is unique, making it feel like a second home."
At Children's Hospital Los Angeles, we're always on the lookout for passionate nurses to join our family. Take the next step in your career – read more about the Versant Transition RN Fellowship Program!
Find your career at CHLA
Join a hospital where the work you do matters. Visit Jobs.CHLA.org and apply today!