For Physicians and Clinicians
Urology Team Welcomes First Pediatric Fellow
New ACGME-accredited fellowship offers both clinical and research training.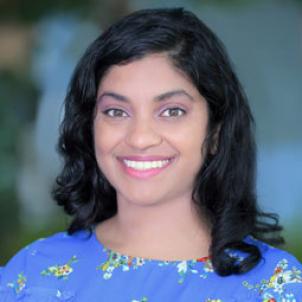 The Division of Urology at Children's Hospital Los Angeles has a new fellow: Arthi Hannallah, MD. Dr. Hannallah, who joined the program July 1, is the inaugural fellow for the division's new ACGME-accredited Pediatric Urology Fellowship.
Led by S. Scott Sparks, MD, this two-year fellowship includes a year of basic science or clinical research in pediatric urology and a second year of hands-on clinical training. Fellows acquire in-depth knowledge of common and rare urologic conditions affecting children.
Dr. Hannallah joined the program after completing her residency in urology and her internship in general surgery at the University of Texas Southwestern Medical Center in Dallas. She received her MD from the University of Arizona College of Medicine.
She is particularly interested in kidney stone disease in pediatric patients. Her research interests include surgical approaches for kidney stone disease, stone prevention measures in children, pediatric urologic malignancies such as Wilms tumor, and chronic kidney disease surveillance and prevention in spina bifida patients.
One research project that she began while finishing her residency looked at outcomes of patients diagnosed prenatally with multicystic dysplastic kidney. It will be presented at the Western Section of the American Urological Association virtual meeting in October.
"I am honored to be the first pediatric urology fellow for Children's Hospital Los Angeles," says Dr. Hannallah. "The faculty here are skilled robotic surgeons, endourologists, reconstructive surgeons and oncologic surgeons. The research team has really helped me hit the ground running, too. It's very apparent to me that this is the place to train to become the most well-rounded pediatric urologist."
The Division of Urology will be accepting fellowship applications this fall and spring for a July 2022 start. Contact S. Scott Sparks, MD, for more information.