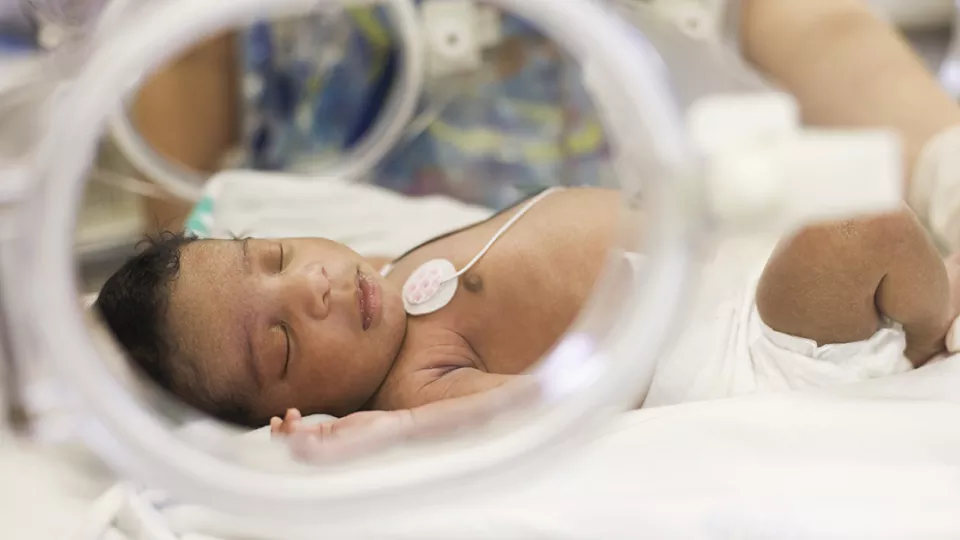 Care Innovation
Providing Lifesaving Dialysis for Small Babies
New technology is allowing Children's Hospital Los Angeles to provide continuous renal replacement therapy to babies as small as 5 pounds.
Providing kidney dialysis to small and fragile babies has long been challenging—with most dialysis machines designed for adults. But now, a new system made especially for babies is allowing Children's Hospital Los Angeles to provide this lifesaving therapy to infants.
The system, called the Carpediem Cardio-Renal Pediatric Dialysis Machine, is approved by the Food and Drug Administration and provides continuous renal replacement therapy for pediatric patients weighing as little as 2.5 kilograms (roughly 5 pounds).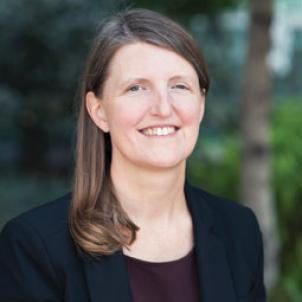 "This enables us to safely provide dialysis to a larger age range of patients and to optimize the nutritional state of babies who have kidney injury or other underlying conditions that affect their fluid balance," says Rachel Chapman, MD, Associate Division Chief of Neonatology and Medical Director of the Newborn and Infant Critical Care Unit in the Fetal and Neonatal Institute at Children's Hospital Los Angeles.
Improving patient care
Continuous renal replacement therapy (CRRT) is a form of longer and slower dialysis that typically operates 24 hours a day. That differs from traditional dialysis, which is typically provided for a few hours at a time, several days a week.
The new system allows the team to provide a form of CRRT called continuous veno-venous hemofiltration dialysis in small babies.
"We provide this dialysis very frequently to patients in our intensive care units," explains Ian Macumber, MD, a pediatric nephrologist in the Division of Nephrology. "But we did not have an easy way to provide it for infants."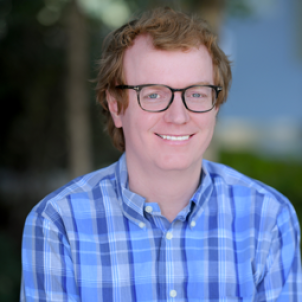 Dialysis is important for many critically ill babies—not just those with acute kidney injury or chronic renal failure. In addition to filtering waste products from the blood, dialysis removes excess fluid, which can be helpful for patients with infections or other underlying conditions.
Previously, the team had been limited to offering peritoneal dialysis to infants, but that also is a challenge in small babies. That form of dialysis requires the surgical placement of a catheter, and babies often have to wait until they are bigger to undergo the procedure. Even after the catheter is placed, it often takes two more weeks before dialysis treatments can begin.
While the new system doesn't replace the need for longer-term peritoneal dialysis in certain babies, it can serve as a vital "bridge"—enabling patients to receive the dialysis they need without delay.
"Adequate dialysis allows us to provide adequate nutrition to these patients," explains Rachel Lestz, MD, MHS, Interim Chief, Division of Nephrology, at CHLA. "In addition, we can allow those patients time to grow and gain weight, so the catheter can be placed with much less risk for complications."
A collaborative effort
The new program, which began in January, is a collaboration between Nephrology and Neonatology, as well as neonatal critical care nurses and pediatric dialysis nurses.
"The nurses are the ones on the front lines who run this system," Dr. Macumber says. "Their input has been invaluable in successfully implementing this new technology. It's been a fantastic partnership to improve patient care and set these babies up for a much better long-term prognosis."