CHLA Happenings
Throughout the year, philanthropists, community leaders, corporate sponsors, and grateful friends and families come together to benefit Children's Hospital Los Angeles. The enthusiasm and generosity of our supporters inspire everything we do and ensure the hospital's ability to create hope and build healthier futures. It is an honor to showcase some of the recent celebrations and fundraising events below.
---
Mann Family Foundation Dedication
A reception on June 12, 2019, recognized the Alfred E. Mann Family Foundation's transformative $6 million gift to support leading-edge research in the fight against childhood cancers and other diseases. Half of the donation establishes the Alfred E. Mann Family Foundation Chair in Cancer Research—with Alan S. Wayne, MD, Director of the Cancer and Blood Disease Institute (CBDI), as the inaugural chair holder. The gift also provides $3 million to invest in a 3,000-square-foot aquatic research facility on CHLA's Sunset campus: The Alfred E. Mann Family Foundation Zebrafish Facility. Led by James F. Amatruda, MD, PhD, the research lab will support scientists in their discovery of new therapies for cancer, diabetes, heart disease and more.
---
Helinet Aviation Dedication
On May 1, 2019, CHLA leaders gathered on the hospital's main helipad to celebrate the life and philanthropy of former Trustee Alan Purwin, who passed away in 2015. The ceremony included a ribbon-cutting in front of the hospital's new Sikorsky helicopter as the helipad was officially re-designated the Purwin Family-Helinet Aviation Helipad. The Purwin family's company, Helinet Aviation, has covered the costs of transporting critically ill children to and from CHLA on nearly 9,000 missions over the past two decades. During the event, Lauren Cosentino, with husband Marco by her side, shared her family's personal story of their infant son, Max, who was transported to CHLA during the Woolsey fire in 2018.
---
Spring Carnival
On May 23, 2019, the Worthe Real Estate Group hosted a spring carnival for CHLA outpatients and their families. Held in the Joyce and Stanley Black and Family Healing and Meditation Garden, the festivities included carnival games, prizes, a magic show and concession stands. More than 60 employees from the Santa Monica-based real estate company volunteered at the event alongside Worthe Real Estate Group President Jeffrey Worthe, who serves as Chair of the CHLA Board of Directors and is a member of the hospital's Foundation Board of Trustees.
---
Hyundai Hope on Wheels Handprint Ceremony
Since 1998, Hyundai and its dealers have donated more than $160 million for pediatric cancer research through the Hyundai Hope on Wheels program. This year, Jesse Berry, MD, Associate Director of Ocular Oncology at Children's Hospital Los Angeles, received a $300,000 grant to support her research on retinoblastoma, the most common type of eye cancer in children. The award—which was recognized at a check presentation on Sept. 17, 2019—will further her work developing a safer, more effective way to biopsy tumors without having to remove the eye.
---
Jimmy Choo Fundraiser
CHLA supporters Amy Darvish, Nilay Celik and Nadia Zaman co-hosted a fundraiser at Jimmy Choo's Rodeo Drive boutique in Beverly Hills on Aug. 22, 2019. The fashion house donated 20% of sales during the special shopping event to CHLA's Children's Fund. The fund enhances all areas of the hospital, from lifesaving medical care to groundbreaking research.
---
Spider-Man Cast at CHLA
CHLA received a surprise visit from the cast of "Spider-Man: Far From Home" on June 27, 2019. Dressed in character, Tom Holland, Jake Gyllenhaal and Zendaya—who play Spider-Man, Mysterio and MJ, respectively—treated patients to an advance screening of the film, followed by a Q&A and plenty of high-fives, selfies and autographs. The visit was organized in partnership with Sony Pictures Entertainment by the hospital's Hollywood Cares for Kids™ Program, which develops opportunities for the entertainment community to support patients, their families and CHLA through special events, philanthropy, campaigns and other initiatives.
---
Walk and Play L.A.
The third annual Walk and Play L.A., presented by Disney, took place June 22, 2019, at the Los Angeles Memorial Coliseum and included a 3K walk, sports clinics led by professional athletes and a family festival with games, food and live music. Los Angeles Dodgers third baseman Justin Turner and his wife, Kourtney, were the honorary hosts, while KABC-TV anchor Coleen Sullivan served as emcee and CHLA Foundation Trustee Mary Hart presented honors to the leading fundraising teams. Paws for a Cause, the top team, raised more than $43,000, helping to bring the total amount raised to more than $350,000.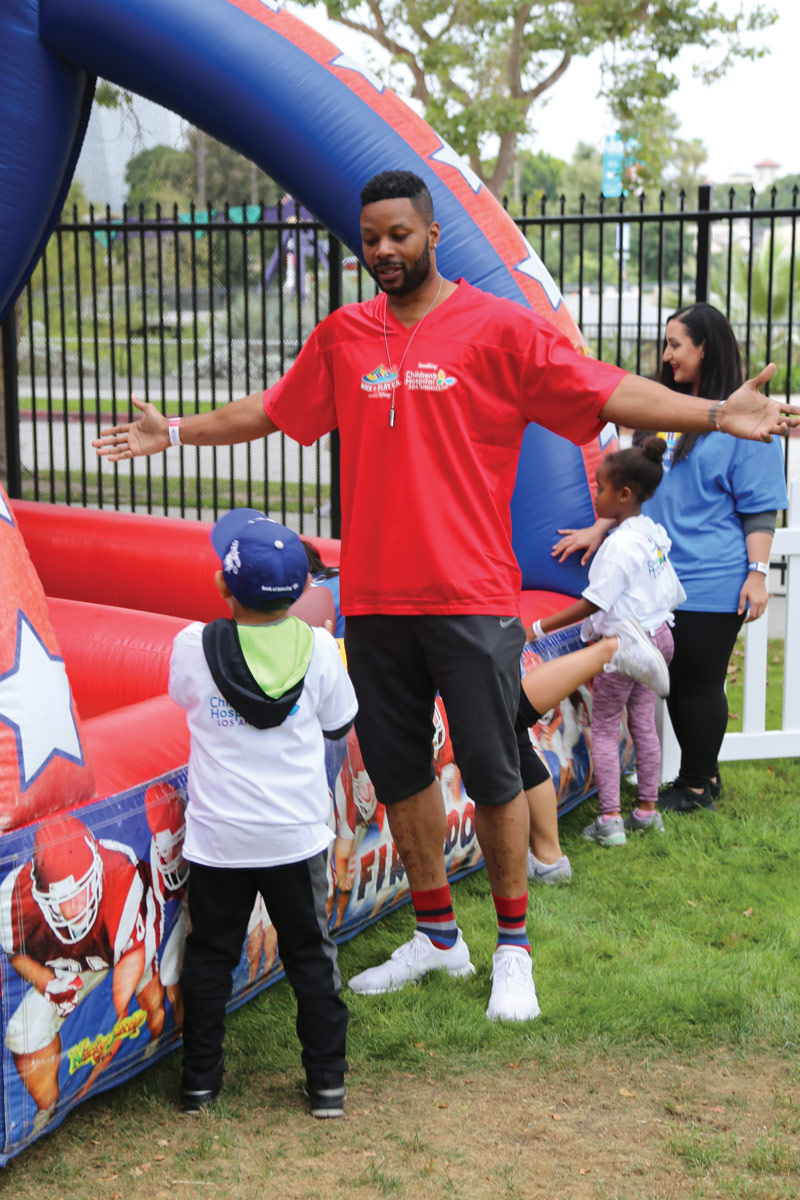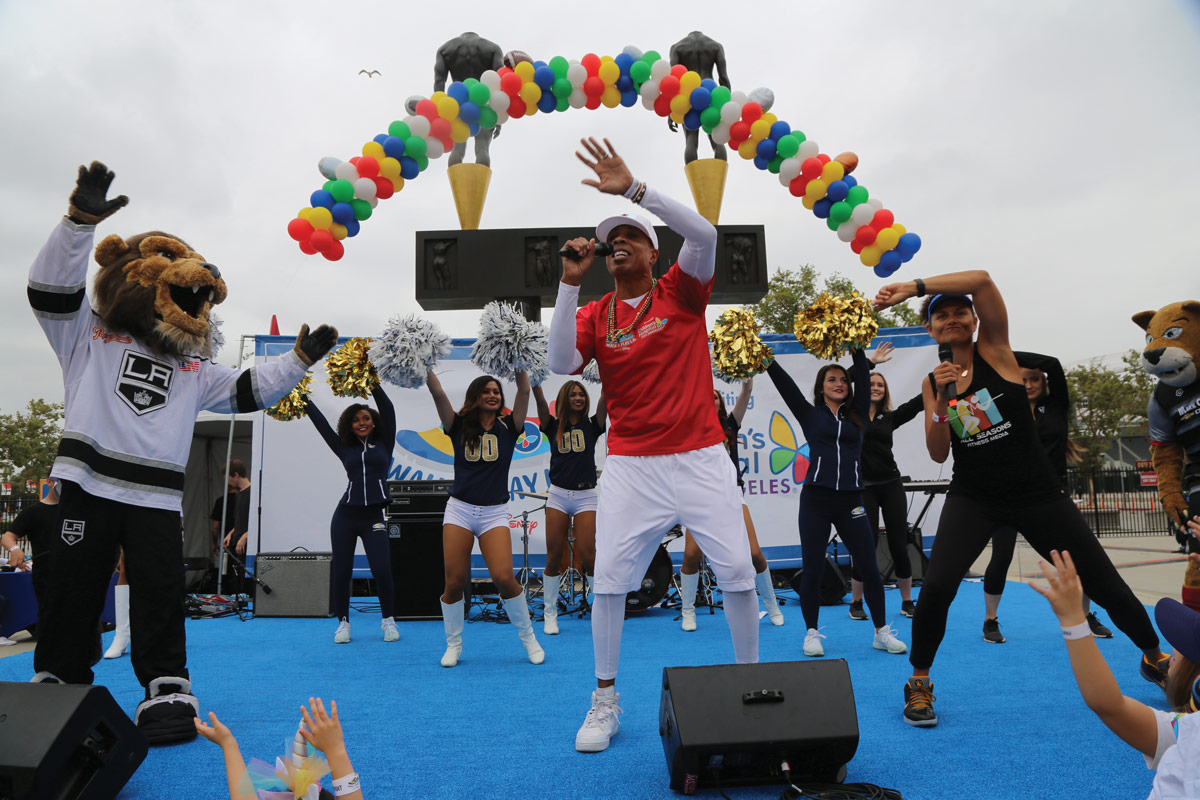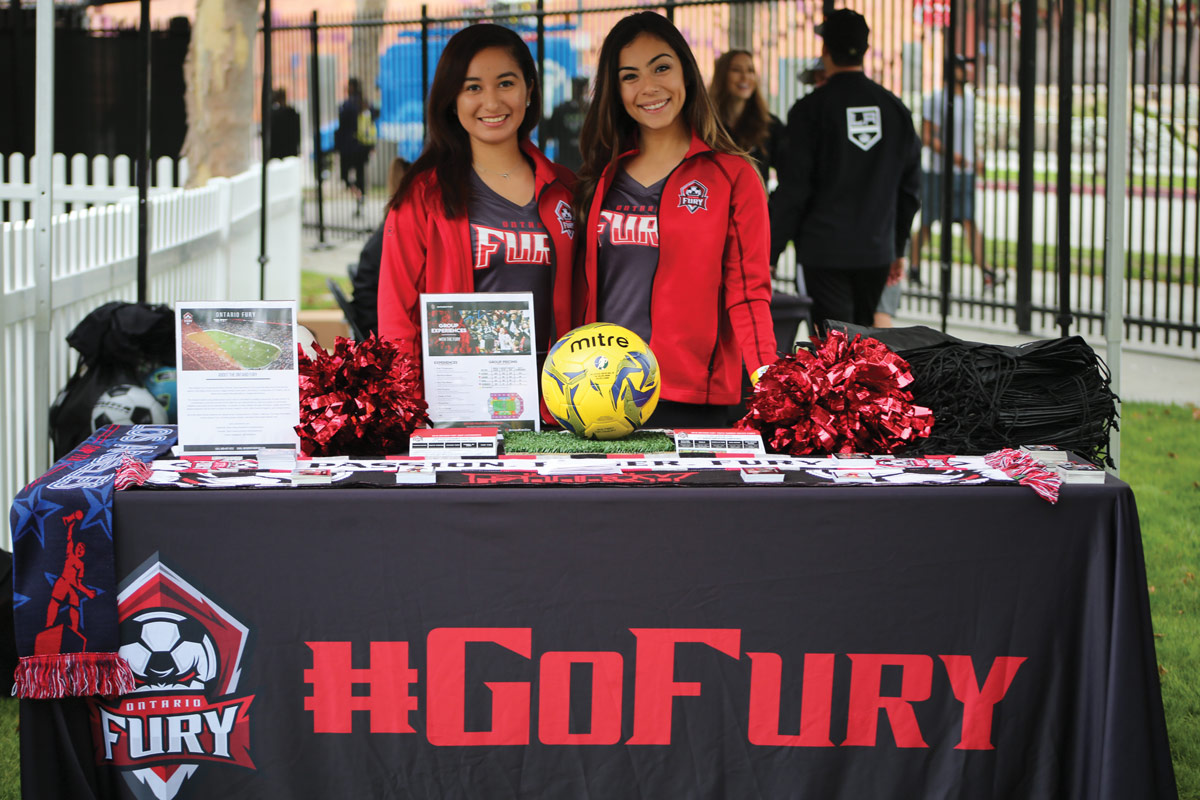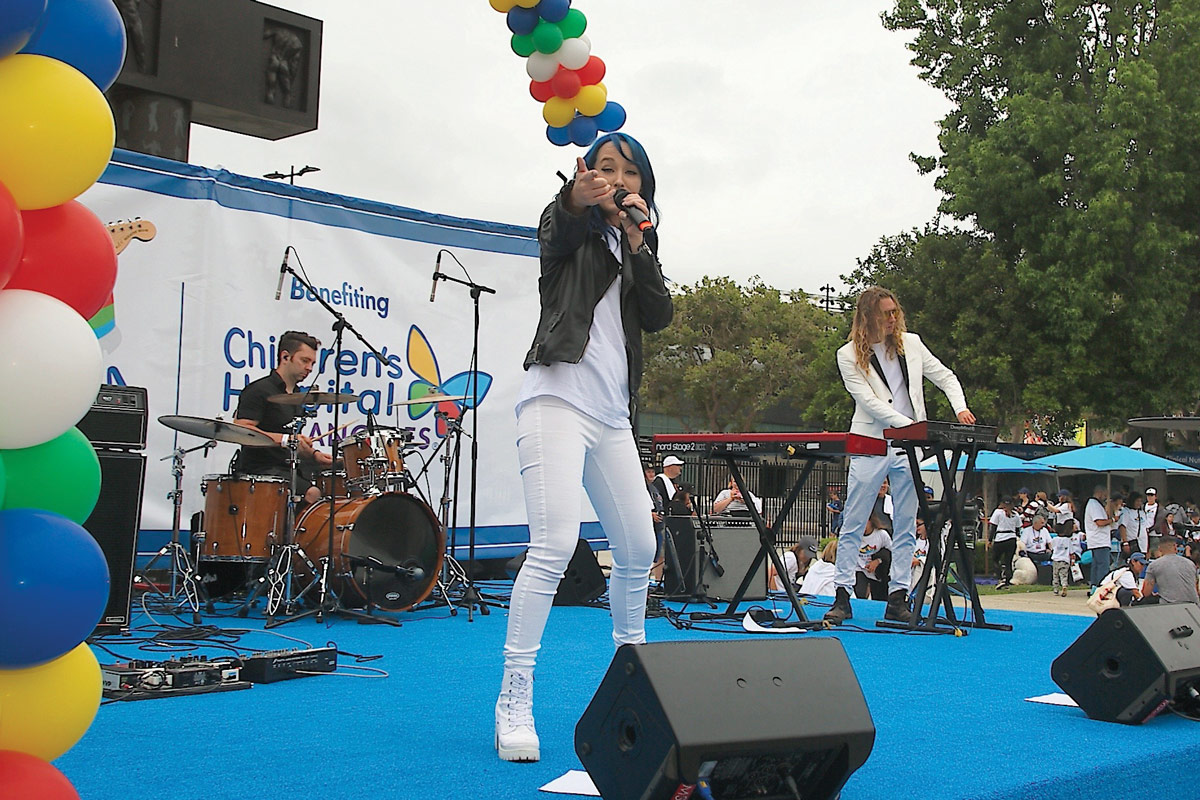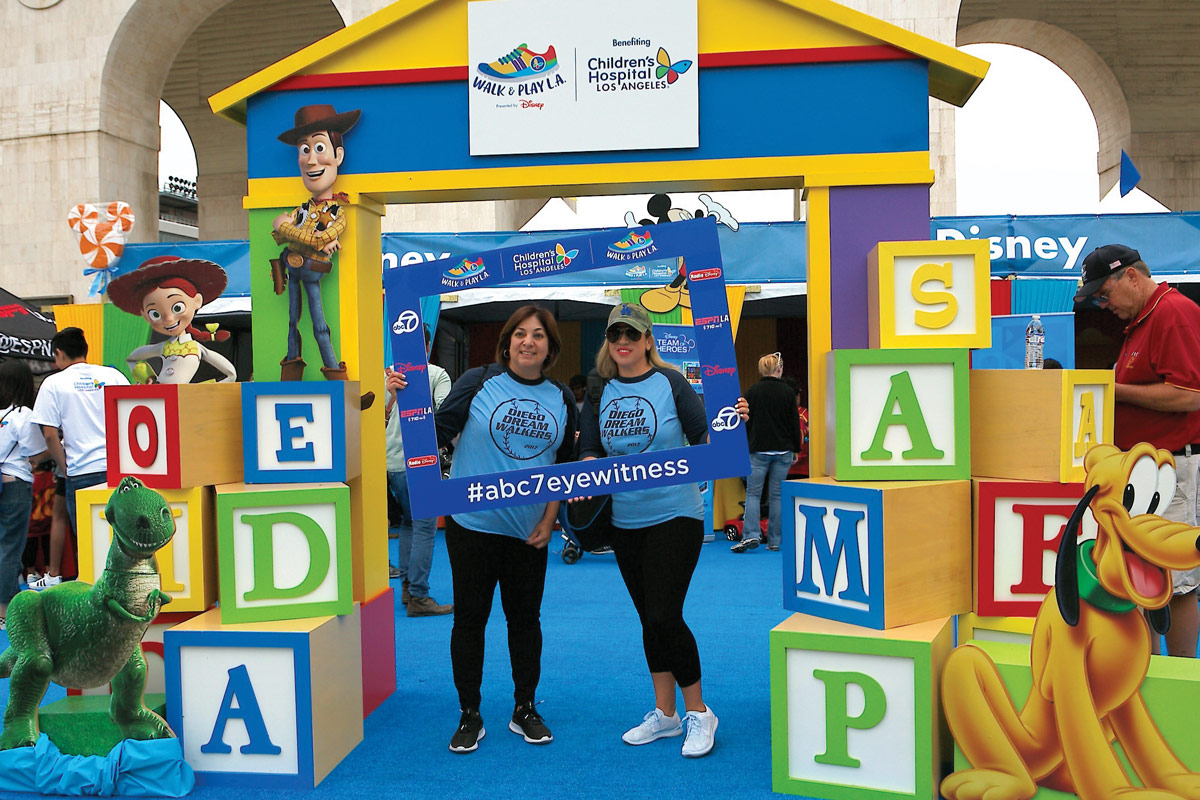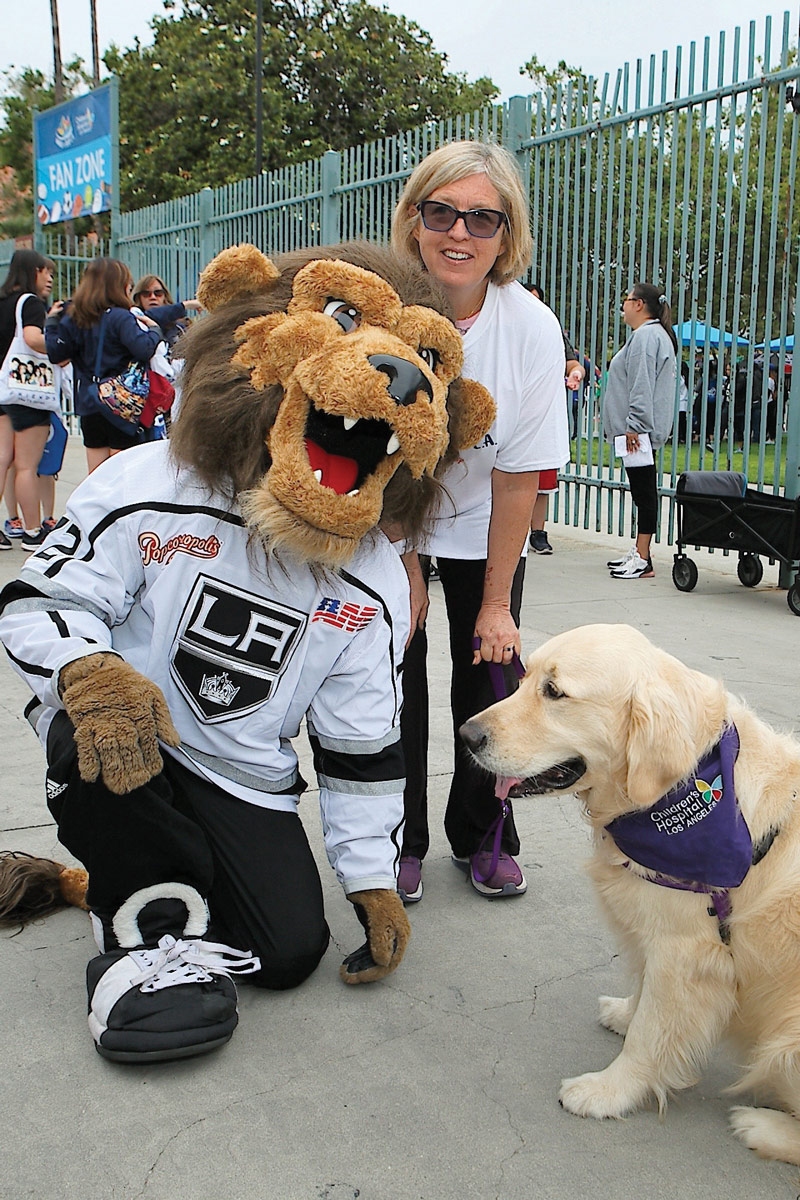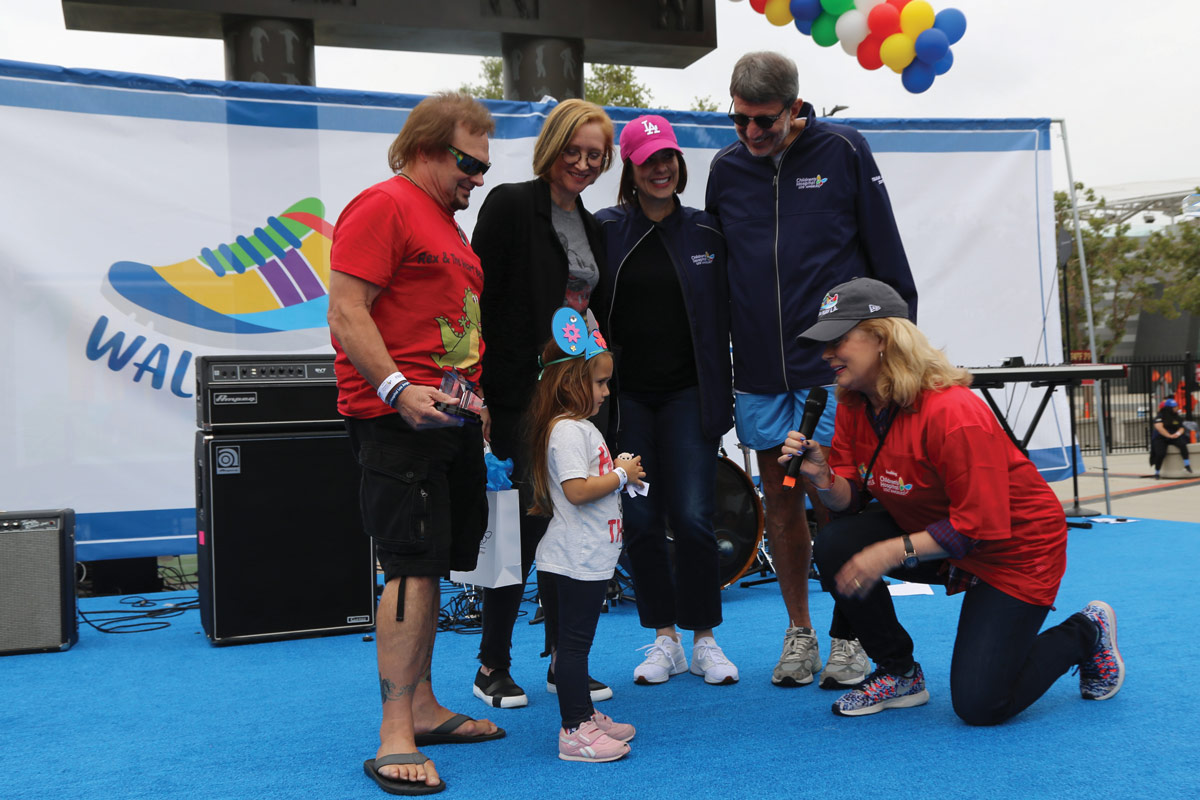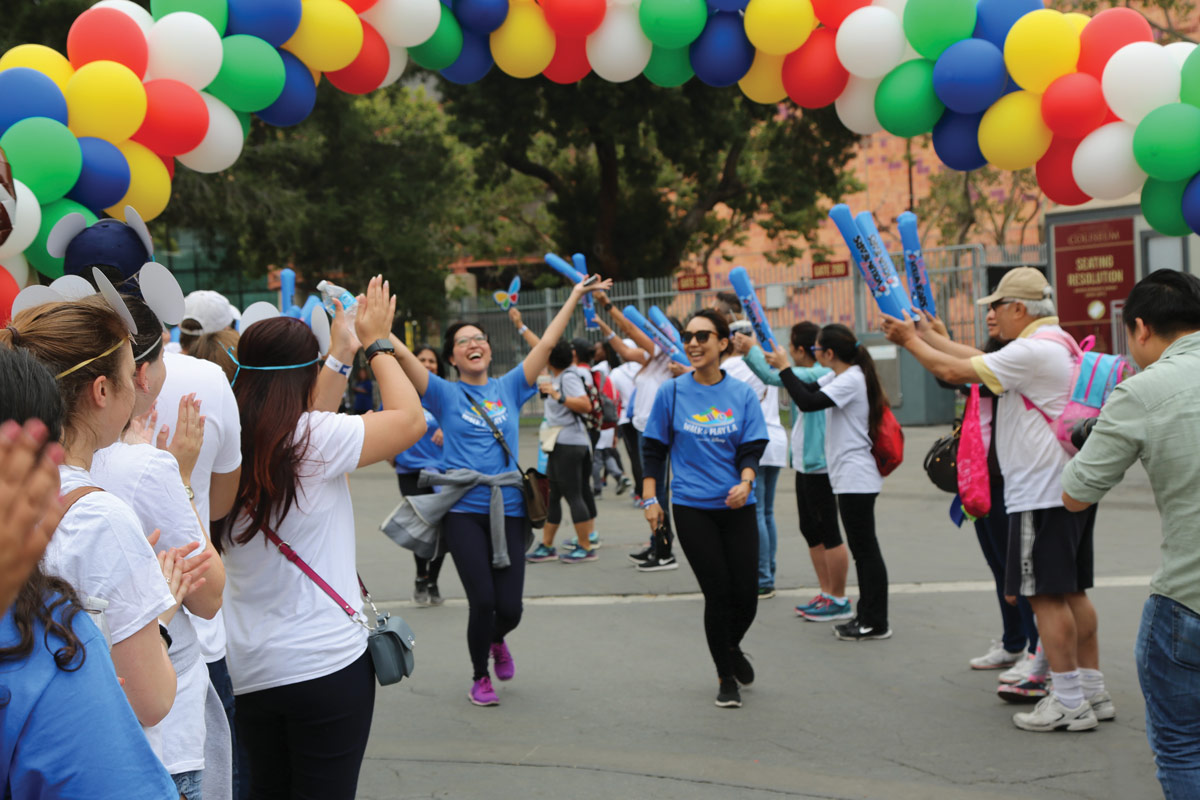 ---
Nautica Malibu Triathlon
Zuma Beach was the site of the 33rd annual Nautica Malibu Triathlon presented by Bank of America, which took place Sept. 14-15, 2019. Thanks to all the sponsors and participants—including more than 160 Children's Hospital Los Angeles team members who ran, swam and biked—this year's event raised more than $1.35 million for pediatric cancer research at CHLA. The hospital has been the beneficiary of the race since 2007, and more than $15 million has been raised to discover new therapies and improve outcomes for children with cancer. These funds are vital to CHLA researchers whose work creates hope and builds healthier futures for countless patients and families.
An Inspirational Team Member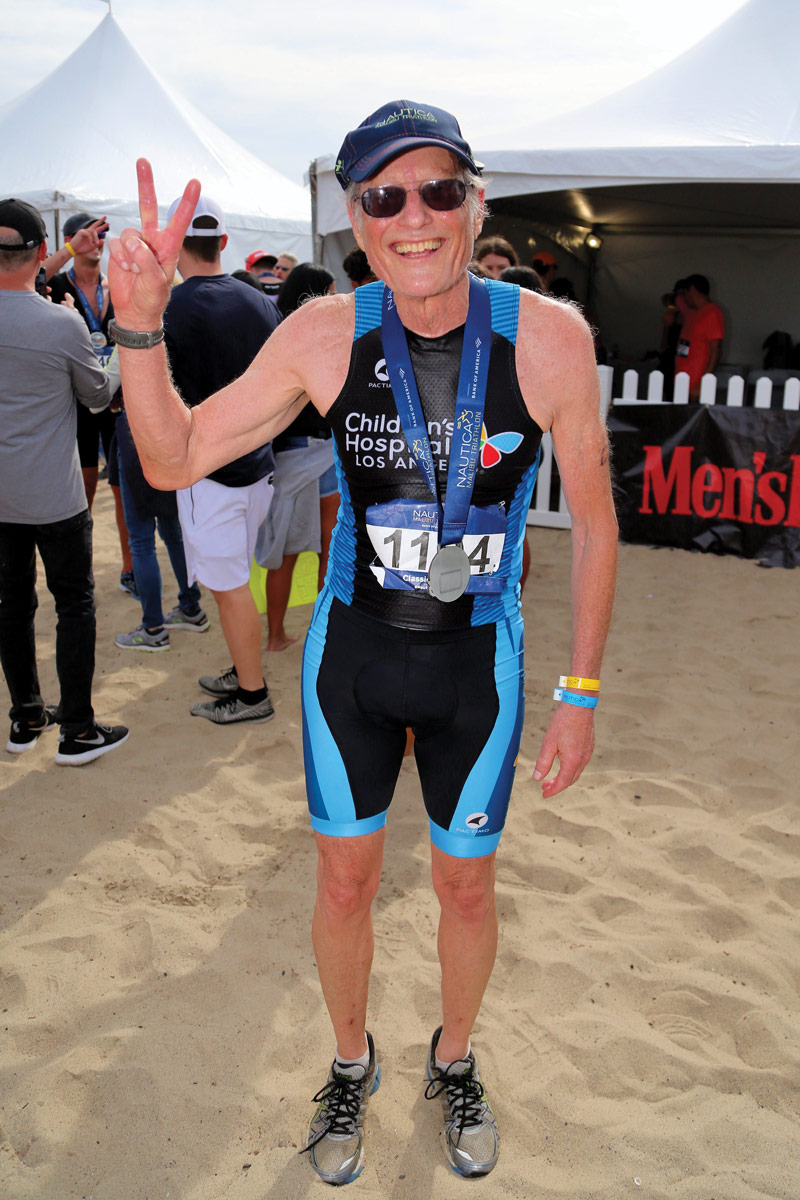 Every year since 2007, Robert Adler, MD, MSEd, Chief Medical Director of the Children's Hospital Los Angeles Health System, has participated in the Nautica Malibu Triathlon—an impressive ½-mile swim, 17-mile bike ride and 4-mile run that benefits pediatric cancer research at CHLA.
"I enjoy the team spirit and seeing my colleagues from work in a completely different light and environment," says Dr. Adler, 71, who earned a spot on the podium in 2019 for coming in first in his age group. "There is no hierarchy out here. We are all in our wetsuits having a good time."
When he first started training to participate in the triathlon more than a decade ago, Dr. Adler used to occasionally run home from work—9 miles in all. More recently, his routine has included time on the treadmill, long bike rides in the canyons and swimming in the ocean with friends.
A former marathon runner, Dr. Adler became hooked on triathlons because he enjoyed the variety and the opportunity to exercise with his large family, which includes 15 grandkids. Being physically active also "helps me cope with stress and relax," says Dr. Adler.
While he is planning to do the race in the future, Dr. Adler says next time he'll likely get his grandchildren involved, perhaps by forming a relay team with them.
"It's a wonderful family event," says Dr. Adler. "I can't wait for next year."
---
Mary Duque Society Dinner
On Oct. 1, 2019, members of the Mary Duque Society gathered at the home of CHLA supporter Yvonne Niami to celebrate the group's collective philanthropy. The evening featured a cocktail reception, dinner and a moving testimonial from actress Nikki DeLoach, a member of the CHLA Foundation Board of Trustees whose son was treated at Children's Hospital. The Society was established in honor of the former CHLA Board President and Chair of the Associates and Affiliates Committee who helped raise more than $100 million from 1947 to 1990.
---
Associates and Affiliates Events
For more than a century, the Associates and Affiliates have donated millions to support numerous areas of Children's Hospital Los Angeles. Today, nearly three dozen all-volunteer groups across Southern California host events throughout the year to raise funds and awareness about the hospital's mission.
---
Welcoming the New Heart Institute Co-Director
On June 24, 2019, CHLA hosted a reception on the Ralph M. Parsons Foundation Dining Terrace to welcome Paul F. Kantor, MBBCh, MSc, FRCPC, as the new Chief of the Division of Cardiology and Co-Director of the Heart Institute.
---
CHLA in the Desert
During CHLA's Make March Matter campaign, local businesses, corporate partners and our generous community of supporters help raise funds through a variety of events and promotions all month long. The Coachella Valley has been an instrumental partner in the campaign, specifically supporting CHLA's work caring for suspected victims of child abuse through the hospital's partnership with the Barbara Sinatra Children's Center. On May 22, 2019, CHLA celebrated the success of Make March Matter's desert initiative at the Miramonte Indian Wells Resort & Spa, where donors had the opportunity to learn more about the hospital from several physician leaders.
---
1901 Society Reception
On Oct. 17, 2019, members of the 1901 Society came together at the Petersen Automotive Museum to celebrate their philanthropic support of Children's Hospital Los Angeles. The evening included a cocktail reception and inspirational program featuring CHLA leadership. The 1901 Society, named for the year of the hospital's founding, honors current donors and the legacy of those whose generosity helped establish CHLA more than a century ago.