Center for Innovation Team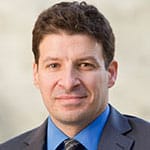 Yaniv Bar-Cohen, MD, FAAP, FACC is the director of the Consortium for Technology and Innovation in Pediatrics (CTIP). He is a pediatric electrophysiologist and the Director of Cardiac Rhythm Devices at CHLA. He is an associate professor of Pediatrics and Medicine at the Keck School of Medicine, USC. Since the diagnosis and management of electrical cardiac conditions rely on sophisticated technologies, including the various therapeutic procedures required for the treatment of these disorders, Dr. Bar-Cohen's academic career has focused on the study of these technologies, both in examining and validating their clinical utility and finding novel ways to advance these technologies in children. He leads the clinical implementation activities of the various pediatric medical device projects within the CTIP portfolio. Dr. Bar-Cohen graduated from Johns Hopkins University and received his medical degree from the University of California, Los Angeles. He completed his pediatric residency training at Cedars-Sinai Medical Center and his fellowship in pediatric cardiology at Boston Children's Hospital. He went on to complete additional subspecialty fellowship training in pediatric electrophysiology at Boston Children's Hospital, as well as further training in pacemaker technology and implantation at Boston Children's Hospital.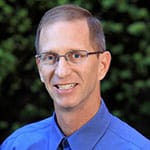 Martin A. Broome, PhD is the the portfolio and alliance manager at the Center for Innovation, specializing in the assessment of therapeutic preclinical research projects for their translational and commercial potential. He is available to discuss critical path experiments, develop outreach strategies and engage prospective industry and academic partners. Prior to joining CHLA, Martin worked for eight years at Amgen as a Principal Scientist in the Oncology Research Department. His responsibilities there included discovering novel cancer targets, leading preclinical drug discovery efforts through IND, evaluating licensing opportunities and managing research alliances. He received his PhD in Molecular and Cellular Biology from UCSD after completing his graduate studies at The Salk Institute in the laboratory of Dr. Tony Hunter. Martin's professional/academic organization memberships include AUTM, AACR, Phi Beta Kappa and Sigma Xi.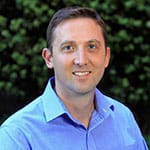 Laurent Coulon, PhD, is the Program & Intellectual Property Manager at the Center for Innovation. Laurent works closely with the CFI team to support faculty and research staff at Children's Hospital Los Angeles with their innovative efforts. His responsibilities include evaluating invention disclosures for commercial merit, administering patent prosecution, negotiating MTAs, CDAs, IIAs, and managing financial activities related to licensing and IP expenses. Laurent is a registered patent agent with the U.S. Patents and Trademarks Office and has 10 years of marketing and product management experience in the life science industry.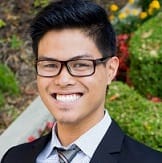 Justin Finuliar, MS, is the interim Program Manager of the Consortium for Technology and Innovation in Pediatrics (CTIP), an FDA funded pediatric medical device accelerator. His responsibilities include building a culture of innovation by managing a diverse portfolio of technologies, enabling collaboration and the advancement of portfolio assets toward commercialization, and developing marketing strategies to engage potential industry partners, collaborators, and investors. His background has spanned studies in both public health and design, leveraging these varied interests at the UCSF Center for Digital Health Innovation, Keck Medicine of USC, local nonprofit organizations and other accelerator programs. He received his Master's in Science in Global Medicine, with an emphasis in management, from the University of Southern California.