Center for Global Health: Telehealth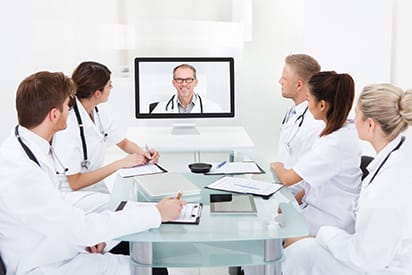 Through our International Telehealth Program, our international patients are able to receive their follow up care through telehealth, which allows them to effectively manage their health condition without having to travel far distances. They are also able to send their medical records and/or imaging studies for remote second opinion consultation by the appropriate Children's Hospital Los Angeles specialist.
In partnership with the Lopez Family Foundation, we launched the Lopez Family Foundation International Telehealth Program in 2010. The program provides telehealth services in order to meet the healthcare needs of children globally. For our first collaborations with the Lopez Family Foundation, we focused on establishing a telehealth presence in Puerto Rico and Panama. Together, we look to expand the telehealth network to areas in need around the globe.
Children's Hospital is equipped with state-of-the-art telehealth technologies and has the appropriate infrastructure to be able to connect any patient from anywhere in the world. We provide the following services through our telehealth program:
Telehealth consultation with a specialist (e.g., Tele-Genetics)
Remote second opinion for complex pediatric cases/imaging studies (e.g., Tele-Radiology)
Distance learning education such as grand rounds, keynote lectures, case conferences/discussions (e.g., Tele-Education)
If you are interested in obtaining our telehealth services or partnering with our telemedicine program, please contact Ryan Navarro, Administrator, International Telehealth Program.